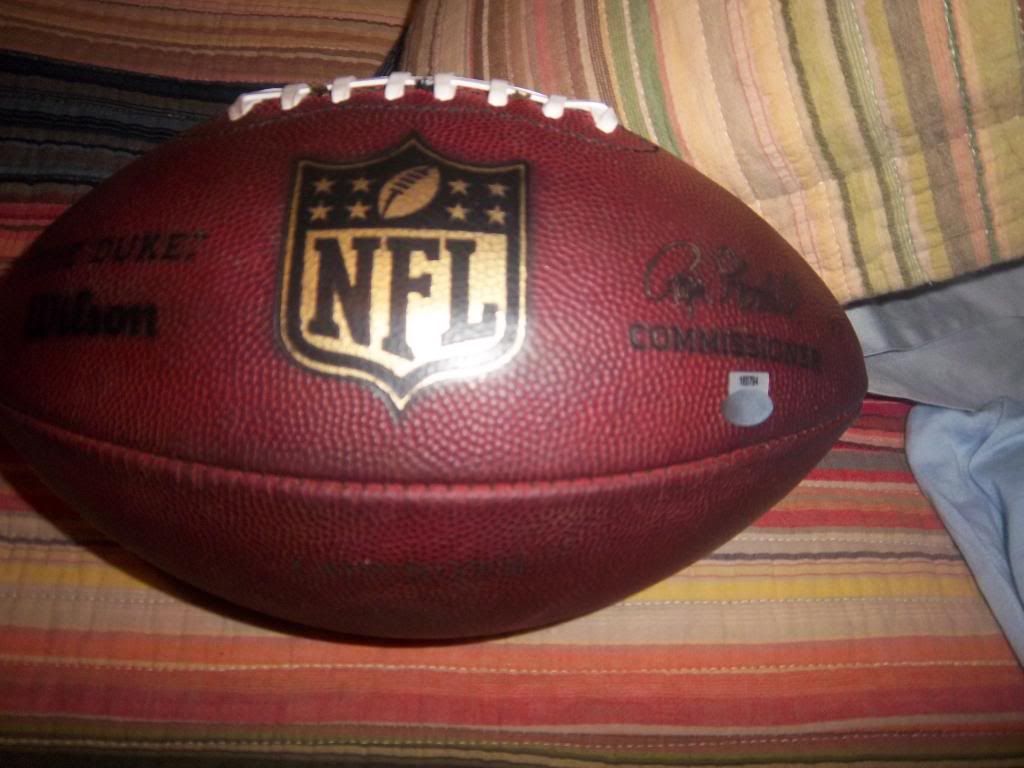 I don't have a ton of equipment used memorabilia. A few baseballs, and now this. This to me though, is no ordinary football. This ball is special for more than a few reasons. First of all of course it came from a Dallas Cowboys game. Not just any Dallas Cowboys game though, one that me and my dad went to.
That's the main reason I wanted this ball. What an awesome keepsake to have by having a ball used in the game that we went to see. It was our 2nd Cowboys game of the season that we went to (Monday Night Redskins game that season being the 1st) and we also went to see the Ring Of Honor Celebration. Drew Pearson, Charles Haley, and Larry Allen were getting inducted at halftime of this game. It made this game that much more special.
When I saw this on Ebay, I had to get this. It's also Steiner Certified with their hologram and matching LOA. The best part of it all, the Cowboys won, and me and my dad are 2-0 when going to Cowboys games. Maybe we should've gone to some this year??? Here are some more pics of the ball.