I've been meaning to do this post for a while, and I'm finally getting around to it. Last Year I showed my Top 5 worst SLU's in every sport. Now Here are my favorites. We'll kick off with football and my Non Cowboys Collection. I don't have much in football outside of Cowboys, but here's my favorite 6 that are still in my collection
#6 2000 Kurt Warner FP
This figure came out towards the tail end of my collecting days. I remember seeing the checklist and wanting this figure so bad as Warner had just completely one of the greatest underdog success stories in NFL History. Unfortunately by the time they came out, I wasn't into SLU's anymore and had already started selling off my collection. There are two versions, one in the updated Rams version and this one. This was one I bought after the downfall of SLU's. I waited and bought it years later for around 5 bucks.
#5 1997 Eddie George FP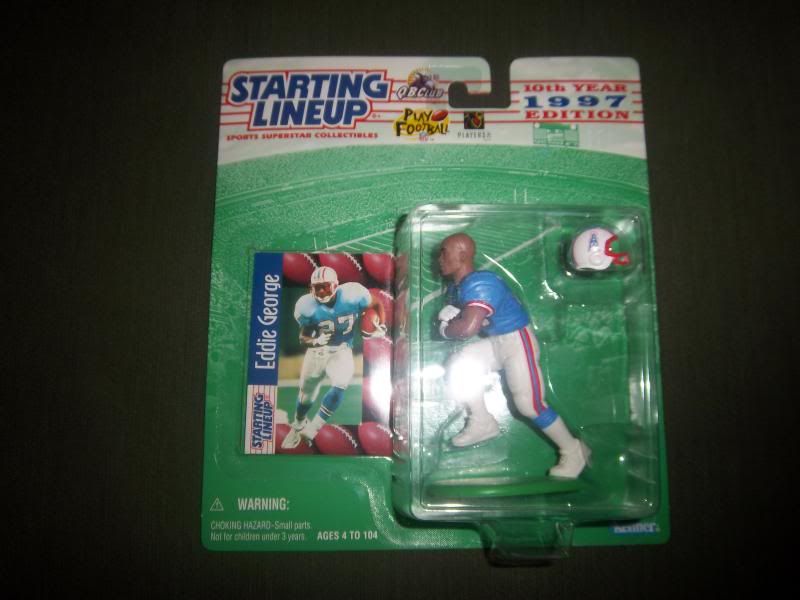 Ah man memories. During the hey day of my collecting days. If you were an SLU collector this was one of the pieces to get. Eddie George was a hot running back at the time and his first piece was in high demand. I also like that it's an Oilers piece. I of course never got this when it first came out, it was impossible to find and expensive to boot. When I was collecting I had to settle for finding his 1999 first Titans piece. I waited years later and picked this one up for $2 bucks.
#4 1999 Randy Moss FP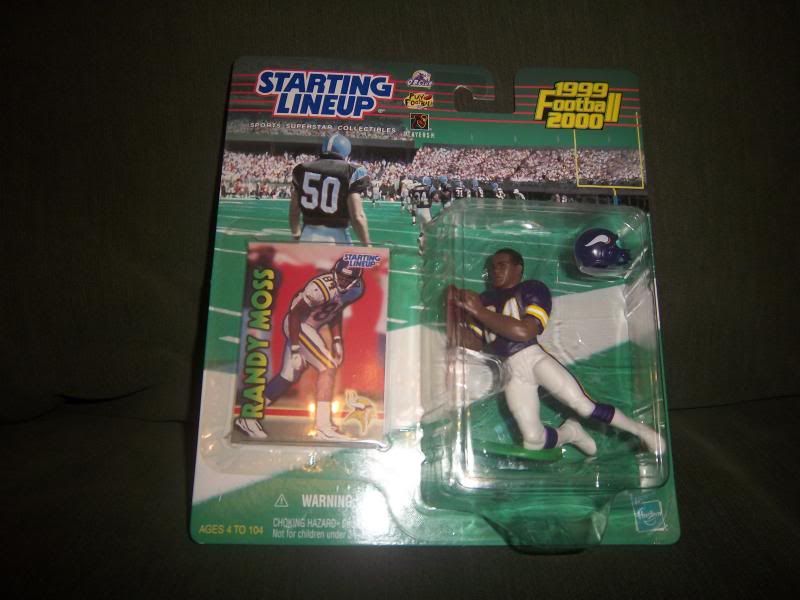 I never anticipated a football figure like I did this one. Puzzling he left off the 98 extended series (but Ryan Leaf and Charles Woodson got pieces), I KNEW Hasbro wouldn't leave Moss off the 99 checklist and I would do anything in the world to make sure I got this piece in my collection. Around my collecting circles, this piece was so popular that my friend Chris Thompson ended up getting one, despite not being a football fan, and having not one football card nor SLU. At first, I settled for the Classic Double of him and Cris Carter that came out the same year and I was able to order the set off of JC Penney's (out of all places). But at a card show in town, a guy had these for $15 and me and Chris each got one of these babies. It's

the only non Cowboy football piece I kept from my original collection.
#3 Peyton Manning 1998 Extended Series FP
I remember my cousin paid $50 for this piece back at a 1999 card show in San Antonio. Me? Nah, I passed, though I realllly wanted it, I wasn't one to spend a lot of money on just one figure. I never got it during my original run, though I did get a 2nd year Manning at Wal Mart. Again this is one of the post SLU days purchases that I think I got for like 12 bucks with shipping on Ebay. C

lassic Pose and just a cool piece overall.
#2 1997 Terrell Davis FP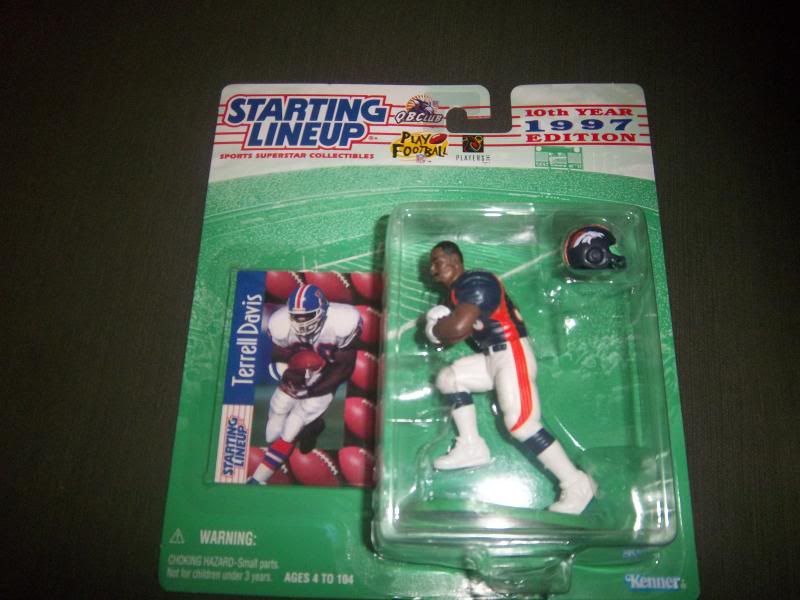 This was not only THE FIGURE to have in 1997, it was the FIGURE to have in football PERIOD for a time. Terrell Davis had exploded into to the scene and people couldn't get enough of his cards and when this figure came out it was in very high demand. Not only was it Terrell Davis' rookie piece, it also featured him in those sweet new Broncos duds. These things were selling well over $100 when they first came out. Again, because I didn't have the funds nor a prayer's chance of ever finding it, I settled for his 98 and 99 versions finding both at Wal Mart. This was another purchase I made after the SLU crash. I bought it with the Eddie George. Price? $2. Gladly would've paid 5 times that for the memories alone.
#1 1997 Classic Doubles Walter Payton/Barry Sanders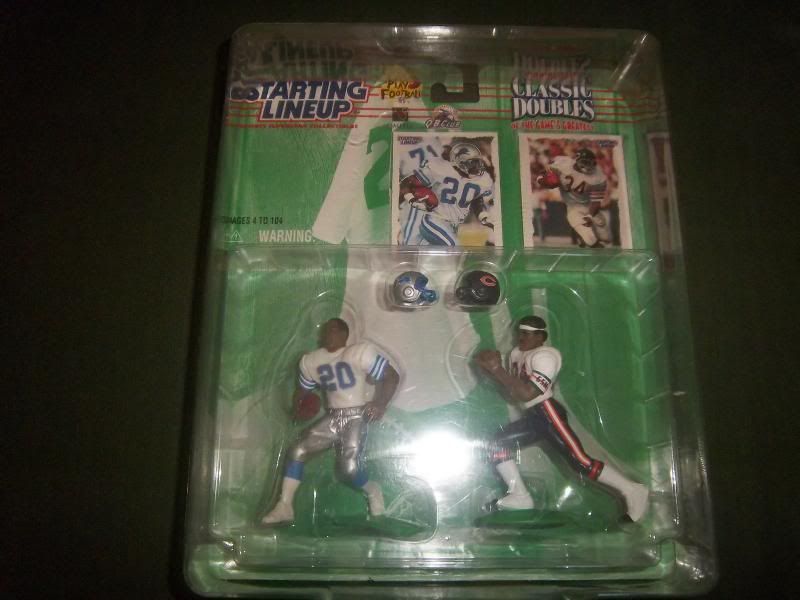 Call me crazy, but I'd sell a lot of things before I would ever sell this. I don't know what it is, but to me it's one of the greatest pieces ever created. I'm biased cause I loved the Classic Doubles Line or any multi-player piece. To take two of the greatest running backs ever and pair them up...just magnificent. This was definitely a wait as this was a pretty popular piece back in 97. I ended up paying $15 shipped a few years back. Not only is this my #1 non Cowboy lineup but I think it's definitely in contention for best out of my whole collection.