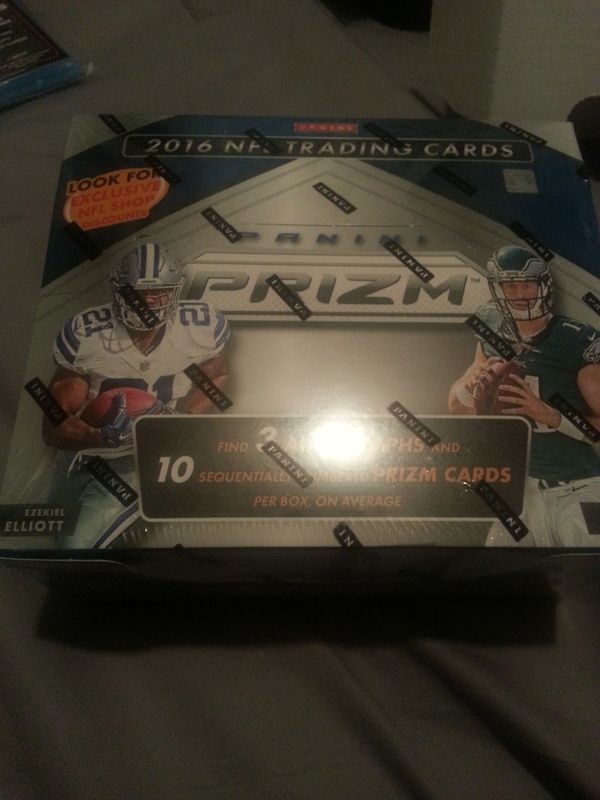 I don't break much Football, but can't help myself with Prizm. It literally might be the only product, outside of that Donruss break, that I break 2016. I only decided to try one box this time. Here's what I got
Best Base Rookies were of Will Fuller and Derrick Henry


Rookie Introductions
Devontae Booker

Rising Stars
Doug Martin

Decade of Dominance
Brett Favre

Draft Gems
Devonta Freeman


Veteran Silver Prizms
Tevin Coleman
Allen Hurns
Ted Ginn Jr
Steve Smith Sr
Chris Johnson
Richard Sherman

Orange Prizms
Mike Wallace (#290/299)
Julio Jones (#208/299)
David Morgan (#26/299)
Joe Namath (#95/299)

Blue Prizms
Ted Ginn Jr (#172/199)
Derek Watt (#69/199)

Light Blue Wave Prizms
Cole Beasley (#146/199)
David Morgan (#90/149)

Red Crystal Prizms
Larry Donnell (#25/75)
Kelvin Taylor (#22/75)

Light Blue Wave Prizm Autographs
Christian Hackenberg (#63/149)
Seth DeValve (#84/149)
Jeff Driskel (#126/149)

Pros
Card Design- I'm a fan of this year's design. I think it looks real nice as do the typical parallels. Unfortunately that's the only good thing I'm going to say about this.
Cons
Collation- Yet AGAIN...it's a problem albeit minor. C'mon Panini, it's a pretty huge base set, did two of my numbered parallels really have to be of some no name rookie (David Morgan)??? And did I really have to get a Blue Prizm and Silver Prizm parallel of Ted Ginn? It's funny how it's never GOOD collation...like I don't pull two parallels of Tom Brady or Adrian Peterson. It's just SO FRUSTRATING.
Overall Value- Look I get it...you go into box breaks KNOWING you're probably going to lose your ass. Value doesn't always have to be about SELL VALUE though. I'm talking about just opening a box and getting some star players and even if they don't sell well (which honestly, none of them do outside of the super limited parallels) you can at least be satisfied that you pulled some superstar cards. I get the autographs are going to mostly miss (because it's comprised of mainly scrub rookies who are either out of the league already or on practice squads) but can you really not I dunno throw a couple more superstar parallels our way..I mean SOMETHING to make the box break not seem brutal? Even my inserts are mediocre (Doug Martin, Devonta Freeman). But look at my 10 parallels...outside of Julio and Joe Namath orange..they are basically garbage. Panini can't even throw me a bone with the base rookies! You get 2 a pack so 24 per box, it's a 100 card rookie set but still...here's my thing..SOMETHING should be worthwhile per box...either good autos when the rookies and inserts suck....good rookies when the autos and inserts suck...or good parallels when the rookies and insert sucks. My best base rookies were Will Fuller and Derrick Henry. No Dak, No Zeke, No Goff, No Wentz. The autos were god awful. All in all just an unfun brutal break. I know Panini can't control the secondary market...but c'mon...they should make at least a half ass effort to make these boxes not seem like a total burning of cash. When you pay $110 per box for this stuff, it sucks feeling like you literally just throw that money away.
Overall Thoughts: Football is probably the worst sport to break product of. There few and far stars, the checklists are way too big (especially the rookies and rookie autographs) and it just seems like the hardest sport to pull anything of decent value. If you like Prizm, it's probably best to go after singles because boxes like these will definitely piss you the hell off. I don't recommend these at their current price.
Pics of some of the Cards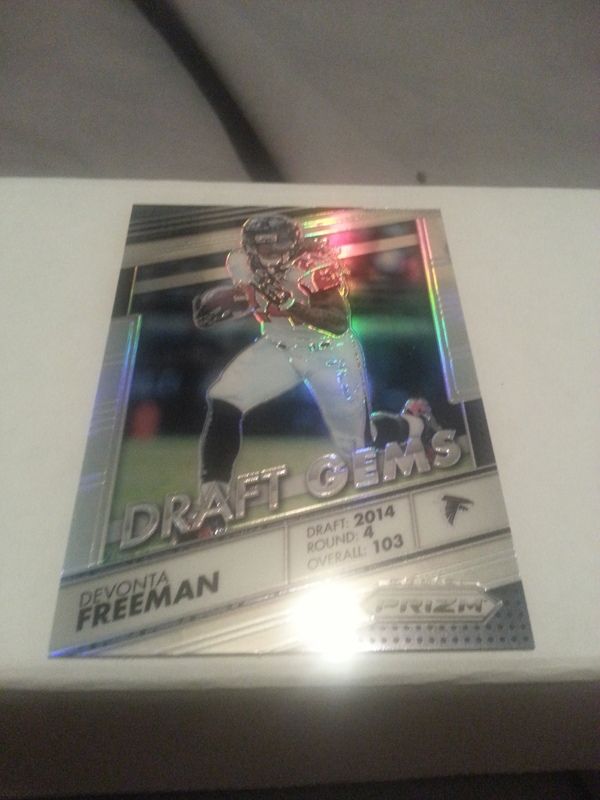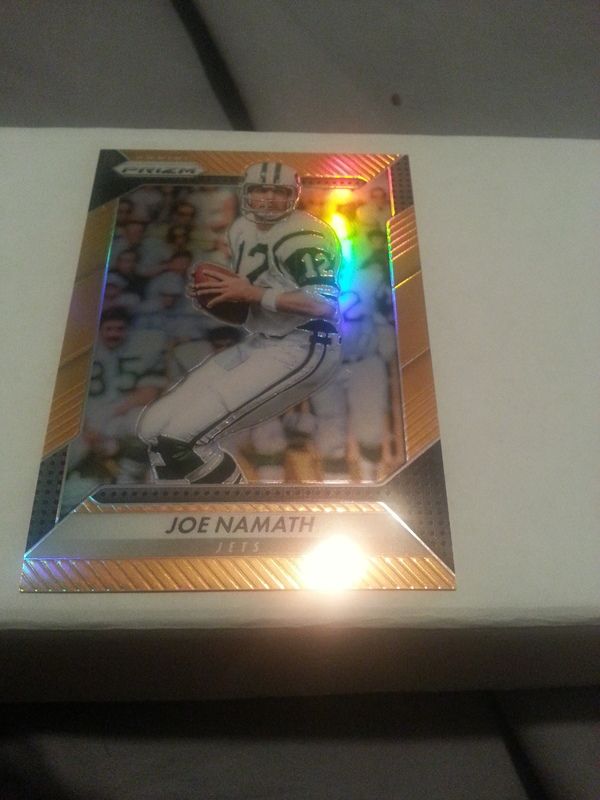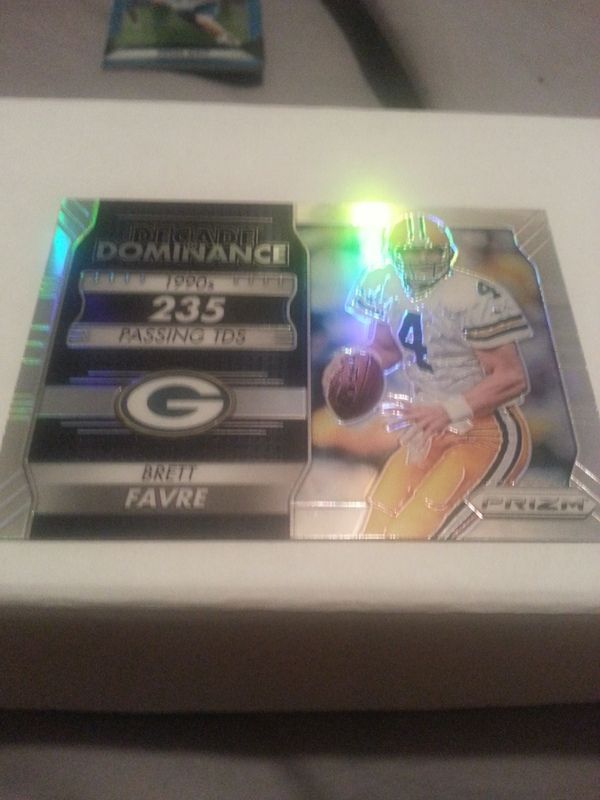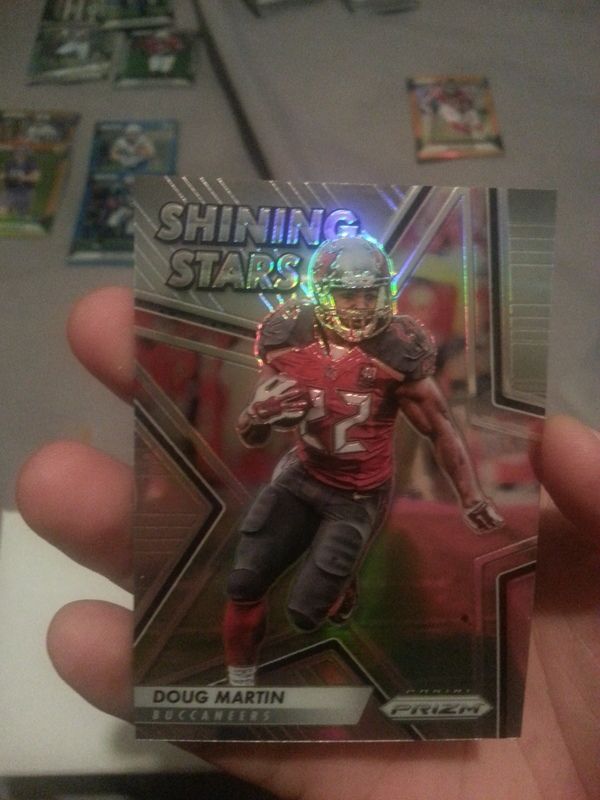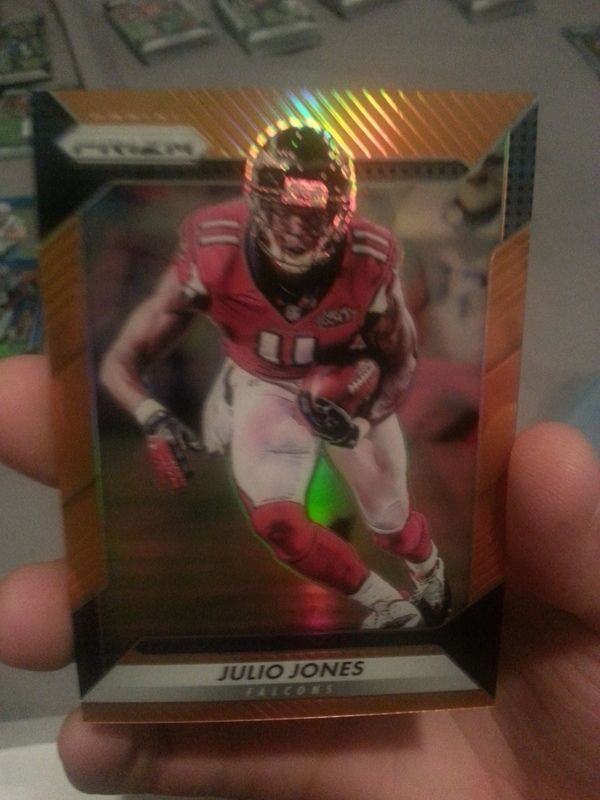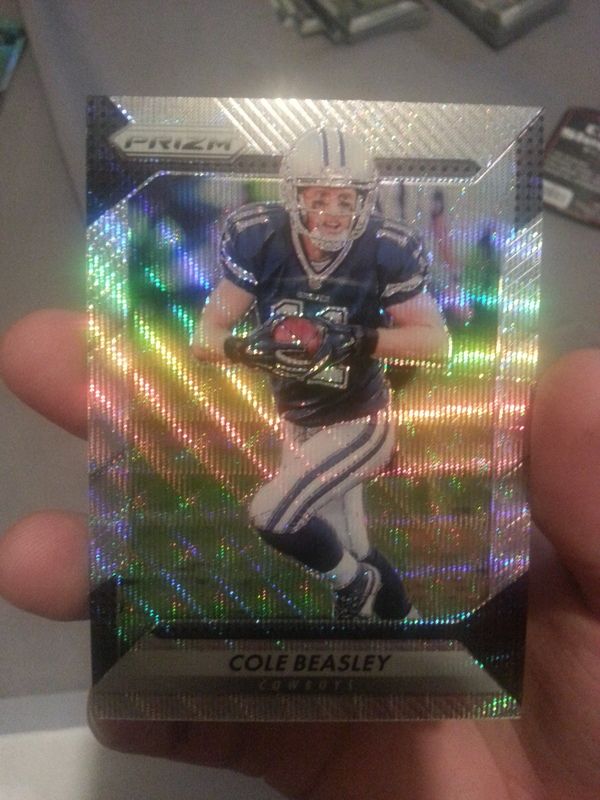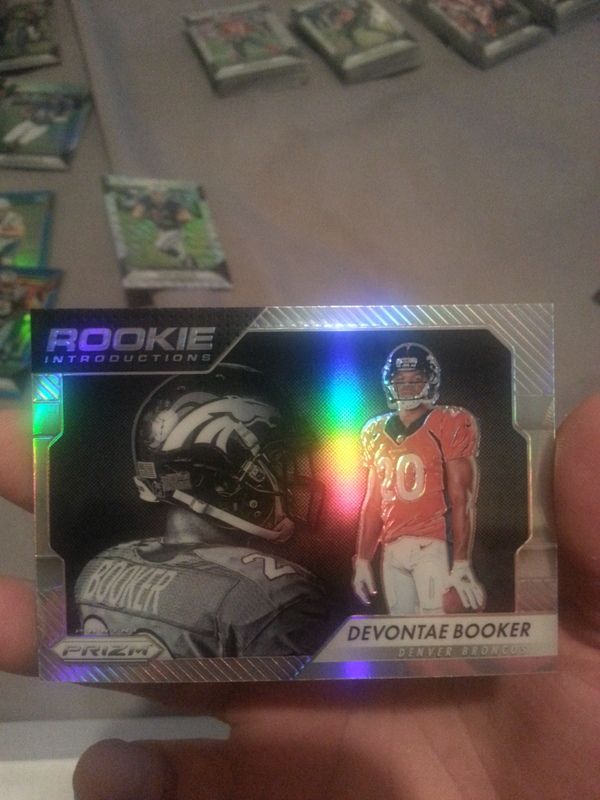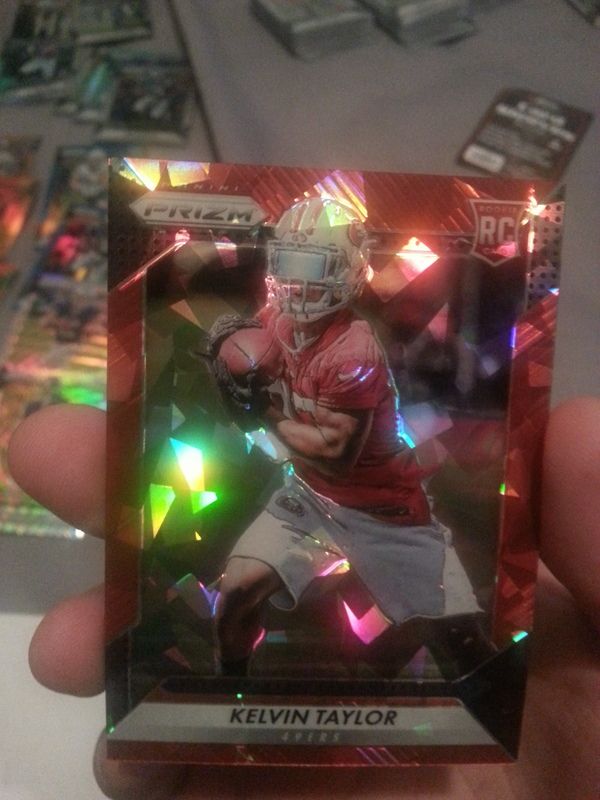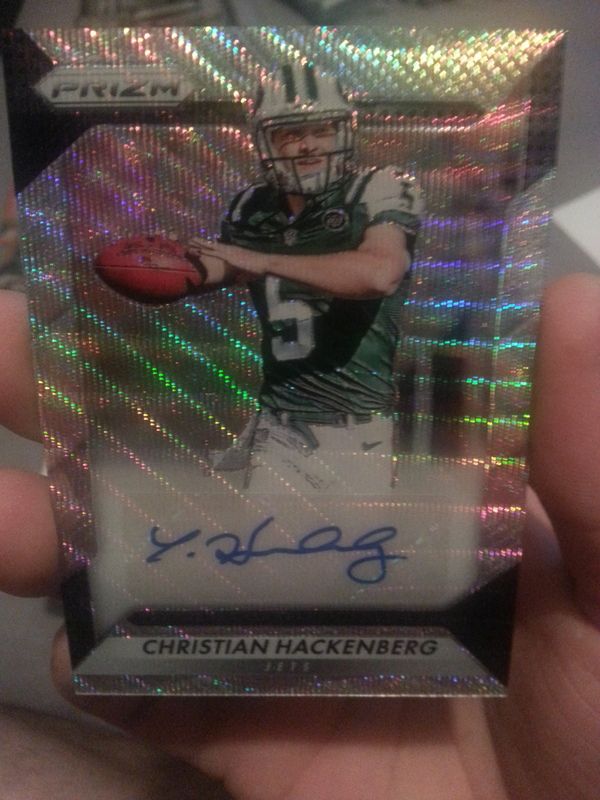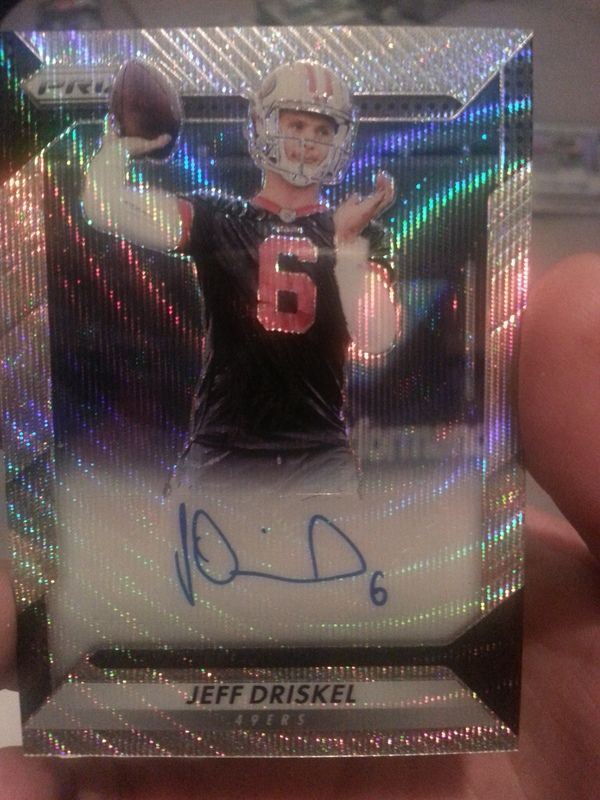 Top 5 Pulls of 2016
#1- 2016 Topps Tribute Superfractor Autograph Alex Gordon (#1/1)
#2- 2015-16 Panini Prizms Rookie Signatures Silver Prizms Kristaps Porzingis (#25/25)
#3- 2016 Topps Tribute Milestone Relic Game Used Ball Kris Bryant (#5/10)
#4-2016 Donruss Signature Marks Gold Terry Bradshaw (#1/5)
#5-15-16 Limited Gold Spotlight Dual Signatures Kristaps Porzingis/Jerian Grant (#8/10)