So Blowout has been having Black November sales all month long and this one for 13/14 Elite Basketball caught my eye. At a little under $30 a box, I figured it would be a fun little rip. Here's what I got
Box 1

Legends
Artis Gilmore (#434/999)
Shawn Kemp (#129/999)

Rookies
Dennis Schroder (#210/999)
Victor Oladipo (#312/999)

Elite Series
Tim Duncan
Dwight Howard
Damian Lillard
Kevin Durant
Anfernee Hardaway
Kyrie Irving
Vince Carter


Passing The Torch
Carmelo Anthony/Walt Frazier
Kyrie Irving/John Stockton
Blake Griffin/Bob McAdoo

Franchise Future
Chandler Parsons
Harrison Barnes

Face 2 Face
Marc Gasol/Serge Ibaka
Chris Bosh/Tim Duncan


Aspirations Die Cut Blue
Andre Roberson RC (#18/79)
Joe Johnson (#35/93)

Throwback Threads Jersey
Shaq Lakers

Dominators Jersey
Paul Pierce

New Breed Auto/Jersey
Nate Wolters (#277/499)

Rookie Essentials Auto/Jersey
Mason Plumlee (#7/299)

Box 2

Legends
James Worthy (#525/999)
Dolph Schayes (#156/999)

Rookies
Shane Larkin (#652/999)
Ricky Ledo (#456/999)

Elite Series
Julius Erving
Derrick Rose
LeBron James
Blake Griffin
George Gervin
Amare Stoudemire
Kevin Garnett

Passing The Torch
Steve Nash/Goran Dragic
Rajon Rondo/Oscar Robertson
DeMarcus Cousins/Vlade Divac

Face 2 Face
Dwyane Wade/Tony Parker
Kenneth Faried/LaMarcus Aldridge
Andre Drummond/Tristan Thompson

Franchise Future
Kyrie Irving
Kelly Olynyk


Status Die Cut Red
Gerald Wallace (#11/45)

Dominators Jersey
Deron Williams

Throwback Threads Jersey
Jalen Rose

Rookie Essentials Auto Jersey
Ryan Kelly (#240/599)

Turn Of The Century Auto
Joe Johnson (#15/25)

Box 3

Legends
Rick Barry (#681/999)
Isiah Thomas (#677/999)

Rookies
Pero Antic (#185/999)
Jamaal Franklin (#664/999)

Elite Series
Amare Stoudemire
George Gervin
Blake Griffin
LeBron James
Kevin Garnett
Kobe Bryant
Chris Bosh

Franchise Futures
Kawhi Leonard
Victor Olidipo
Terrence Ross


Passing The Torch
Manu Ginobli/Kawhi Leonard
Damian Lillard/Clyde Drexler

Face 2 Face
Blake Griffin/Zach Randolph
James Harden/Kevin Durant


Status Die Cut Gold
Robert Parish (#16/24)
Paul George (#15/24)

Rookie Essentials Auto Jersey
Ricky Ledo (#242/599)

Back To The Future Jersey
Chris Andersen

Throwback Threads Jersey
Earl Monroe

Elite Signatures
Isaiah Thomas (Celtics) (#90/199)

Box 4


Veterans
Isiah Thomas (#617/999)
Dominique Wilkins (#646/999)

Rookies
C.J. McCollum (#579/999)
Jeff Withey (#399/999)

Elite Series
Dwight Howard
Anfernee Hardaway
Kyrie Irving
Kevin Durant
Damian Lillard
Tim Duncan
Alonzo Mourning

Face 2 Face
George Hill/Jeff Teague
Ricky Rubio/Russell Westbrook
Chris Paul/Deron Williams

Franchise Future
Michael Carter-Williams
Bradley Beal

Passing The Torch
Damian Lillard/Clyde Drexler
Kenneth Faried/Dennis Rodman

Aspirations Die Cut Blue
Mike Miller (#22/87)


Status Die Cut Gold
Carmelo Anthony (#13/24)


Rookie Essentials Jersey Auto
Steven Adams (#23/199)

Rookie Essentials Jersey Patch Auto
Glen Rice Jr (#6/25)

Back To The Future Jersey
Andre Iguodala


Dominators Jersey
Kobe Bryant


Box 5

Legends
Hakeem Olajuwon (#399/999)
Bob Pettit (#63/999)
Rick Barry (#240/999)

Rookies
Tony Snell (#910/999)
Phil Pressey (#915/999)

Elite Series
Magic Johnson
Manu Ginobili
Ray Allen
Paul Pierce
Tony Parker
Wilt Chamberlain

Face 2 Face
Dwyane Wade/Tony Parker
Bradley Beal/Jimmer Fredette

Franchise Future
Michael Carter-Williams
Larry Sanders

Passing The Torch
Roy Hibbert/Hakeem Olajuwon
Deron Williams/Jason Kidd
Manu Ginobili/Kawhi Leonard

Aspirations Die Cut Blue
Danny Granger (#40/67)

Status Die Cut Red
Larry Bird (#16/33)

Throwback Threads Jersey
Shaq Heat

Dominators Jersey
Ray Allen

New Breed Auto/Jersey
Archie Goodwin (#212/599)
Pros
Base and Insert Card Design: I absolutely love the look of the base cards. I've always loved Elite, even back in the late 90's-early 2000's. They look like a premium card despite the price point. Also the inserts are nicely done. Even if they are easy pulls, I'm a fan of all the inserts and you do get a ton of them.
Die Cut Aspirations/Status Parallels: I think my Gold Parallels of Melo and Paul George were actually better than all of my game used and autographed hits. These cards are really nice, especially the gold ones. Big fan
Fun Factor: 20 packs a box, an insert a pack, 4 hits a box, it's definitely a lot of fun to open.
*I thought about a pro being price point, but this was a limited special and boxes are back up to $42
Cons
Weak Rookie Class: Obviously the reason these are blown out so cheap was the rookie class is pretty awful. Really you're buying these at a shot at Superstar autos or Giannis Antetokounmpo rookies. There are some solid NBA players like Victor Olidipo, Steven Adams, C.J. McCollum, and Dennis Schroeder but it's not exactly a deep class.
Value: If ROI is your thing, forget it. Even at $30 a box I doubt I could even get half my money back with the hits. One of your autographs is guaranteed to be a sticker auto of the aforementioned weak class and we all know that jersey cards are nothing more than filler in today's age, so despite pulling two different Shaq gamers and a Kobe, those are $3-5 cards at best. This is strictly a product to rip for fun with the slight possibility you pull something awesome.
Shorted A Hit: There's a first for everything I guess...and this was the first product I've opened that I've been shorted a hit. I honestly wouldn't have been too upset if the shorted hit was the memorabilia card, but it was an autograph and although odds are, it would've been a mediocre card, I'd still rather have THE card than nothing at all.
Insert Tiers: This is always going to be a gripe of mine when it comes to Panini Products. Why does every pack in every Panini Product HAVE TO HAVE AN INSERT CARD? It's cool to see variety, but it really cheapens the cards in my opinion, because you just get one per pack. And though it's obvious you get more than others, you ALWAYS get at least 2 of every insert a box, white The Elite Series getting 6 or 7. I really wish there harder to find non-parallel insert sets that could add value to the product.
Overall Thoughts: If you're a budget collector, beginner, or just need to satisfy the urge to rip packs, I would recommend this product ONLY if it were to go on sale again to around $30 a box. At that price, it's worth the value and entertainment. Here's a gallery of the cards I pulled.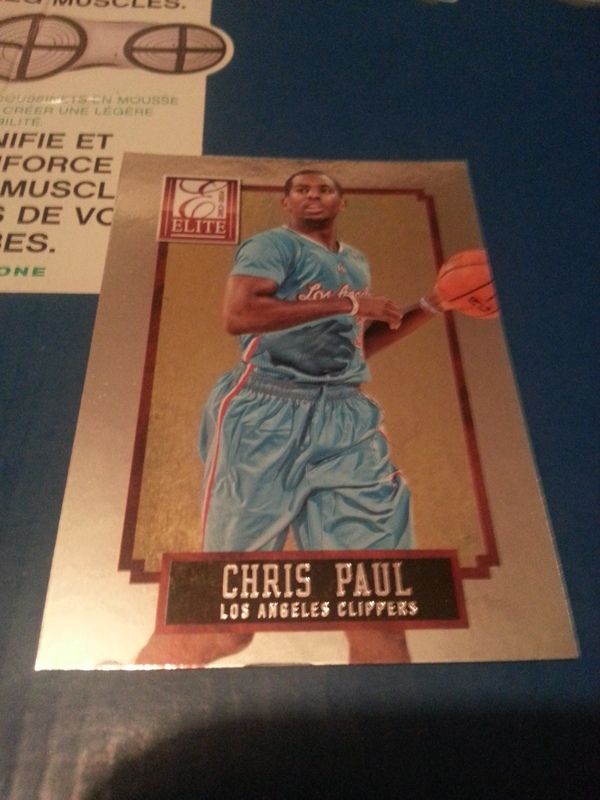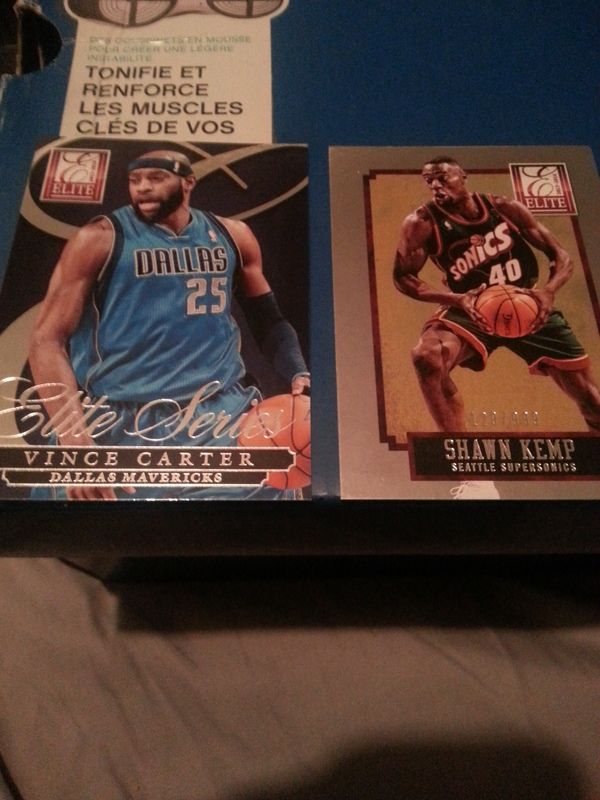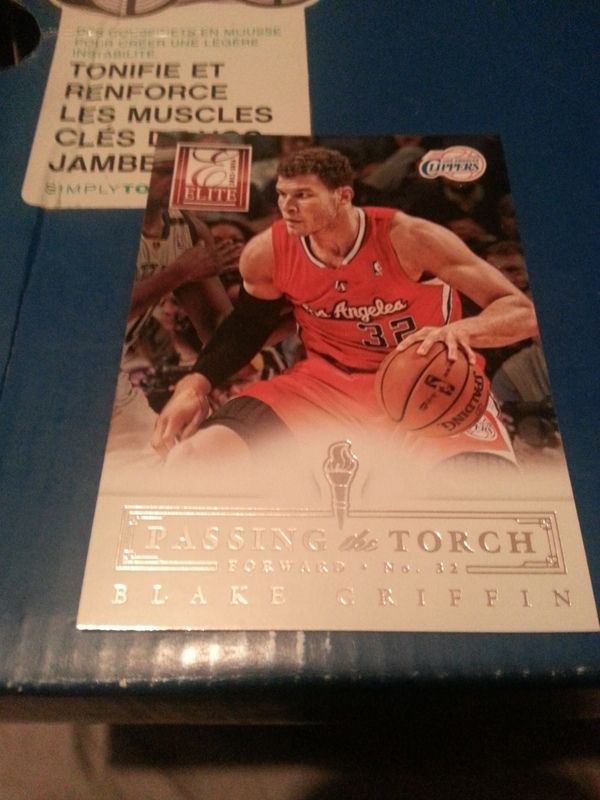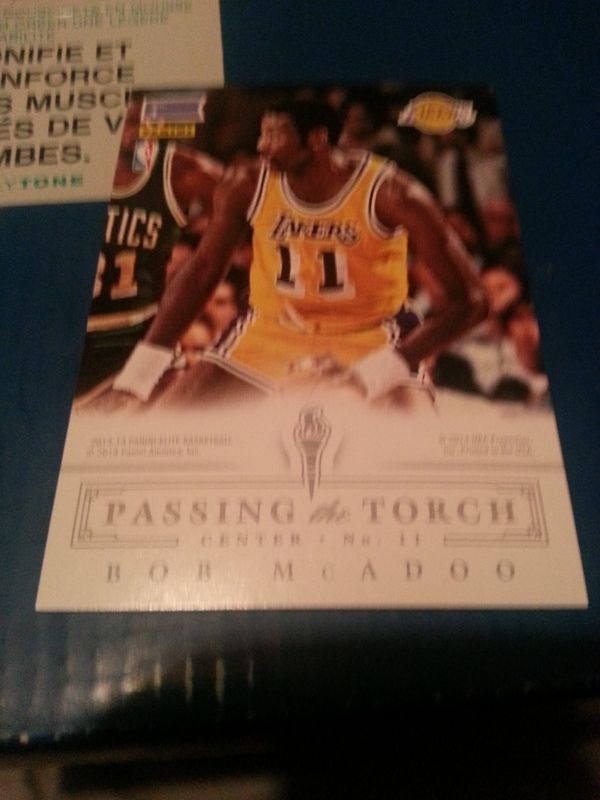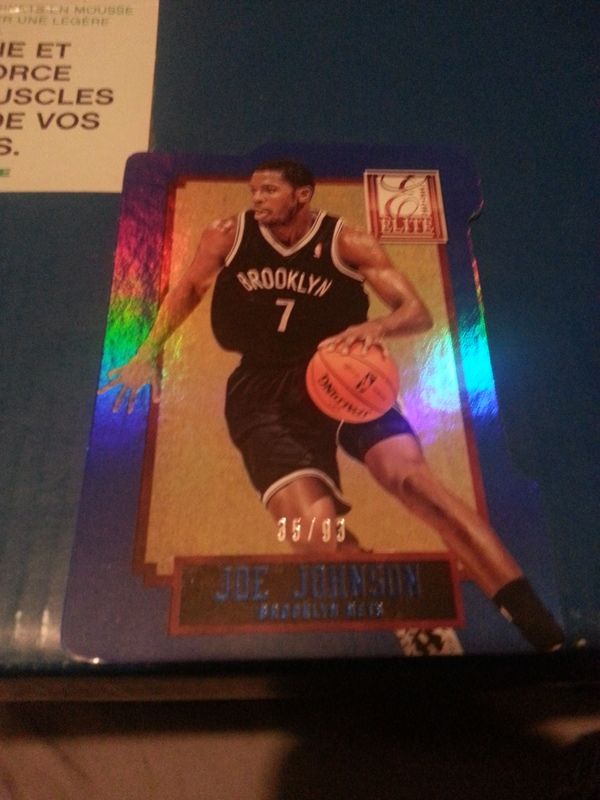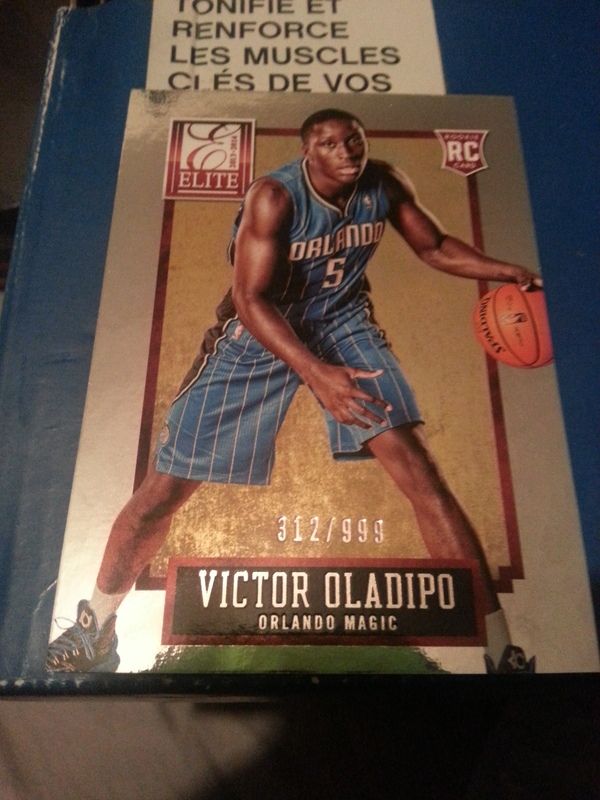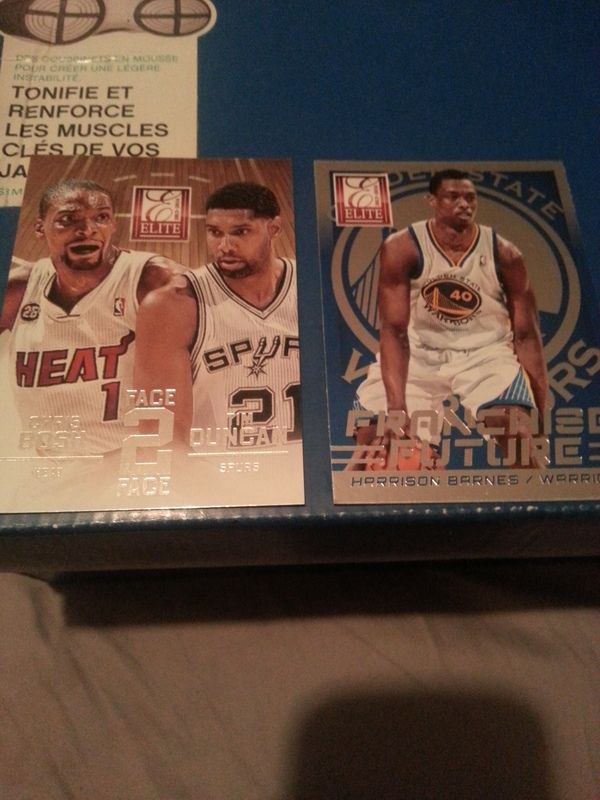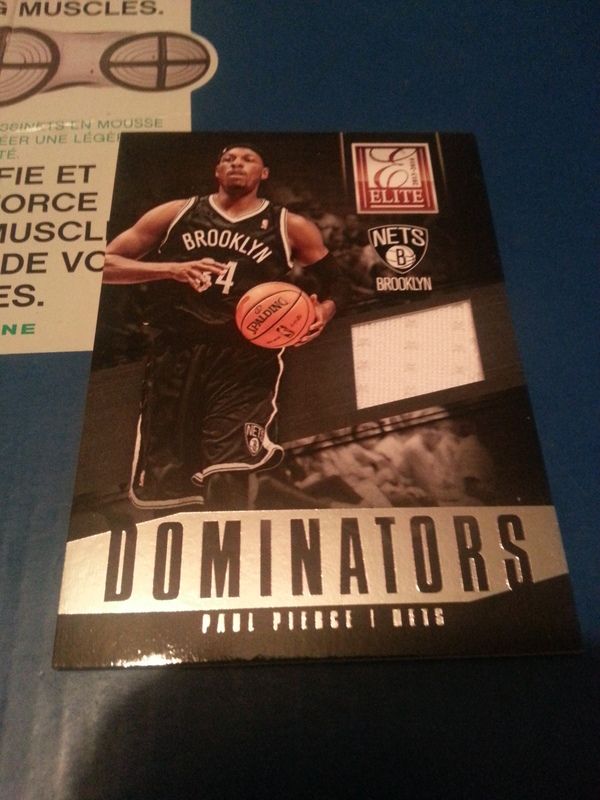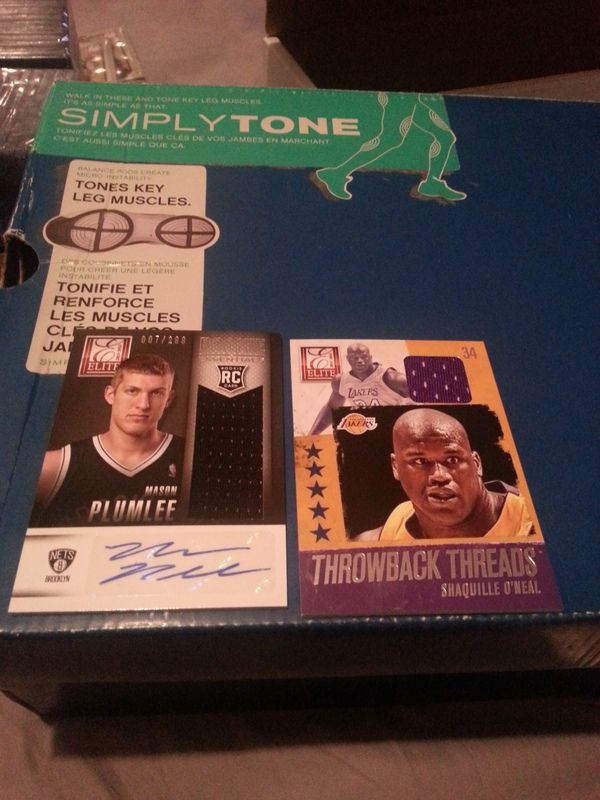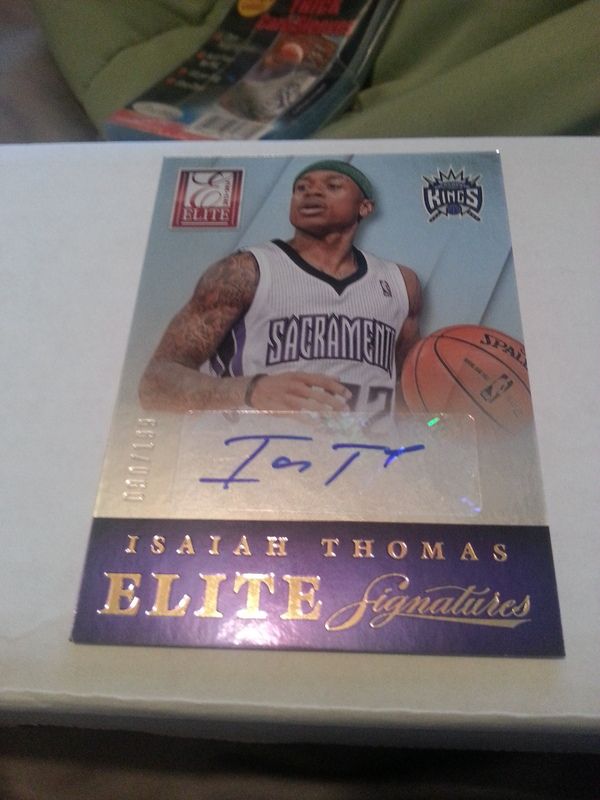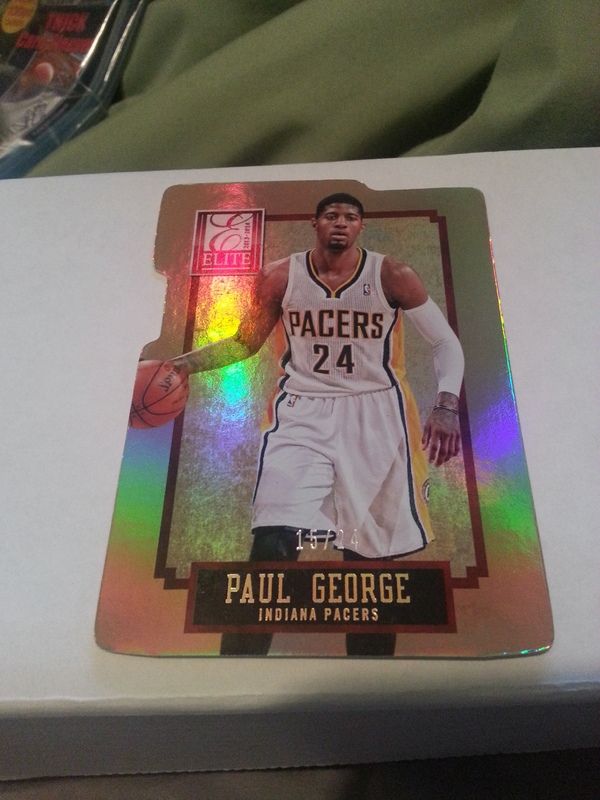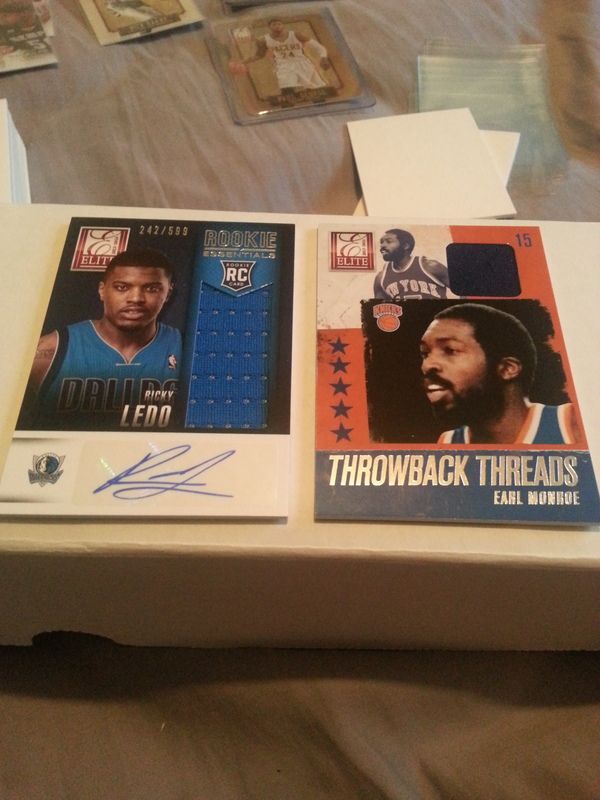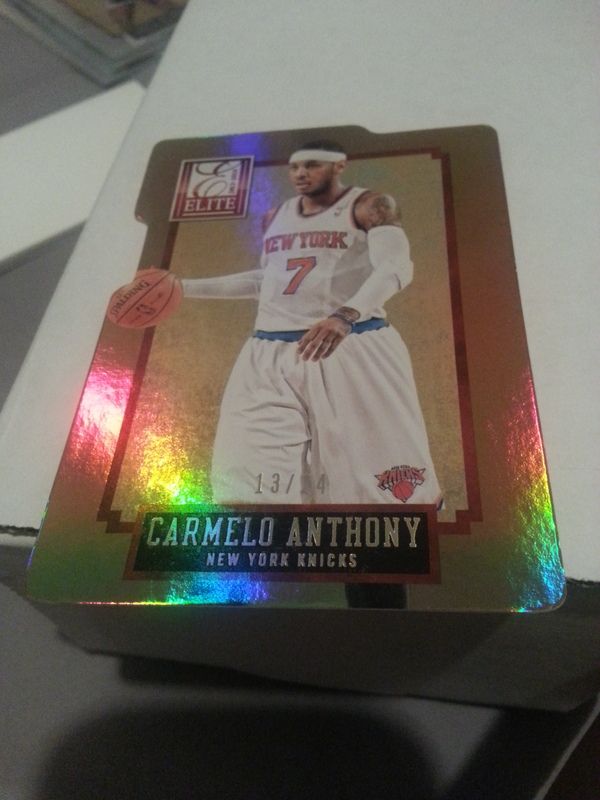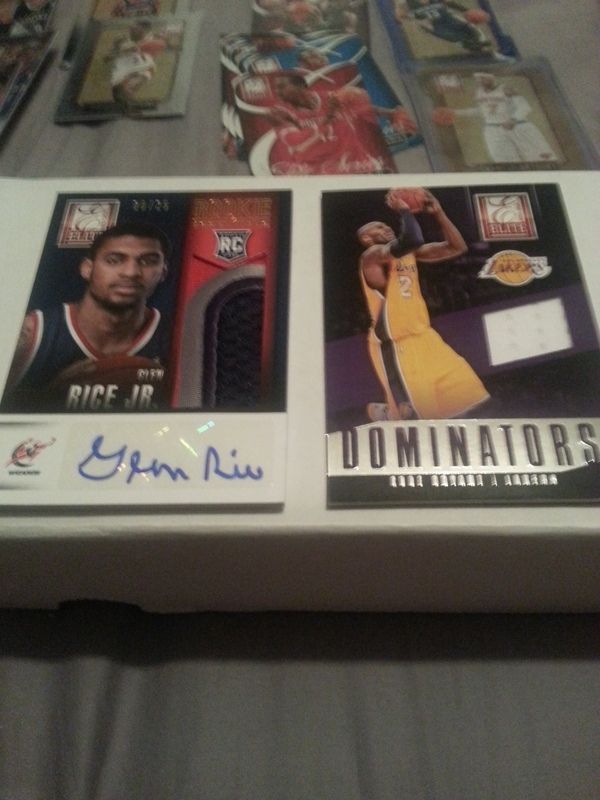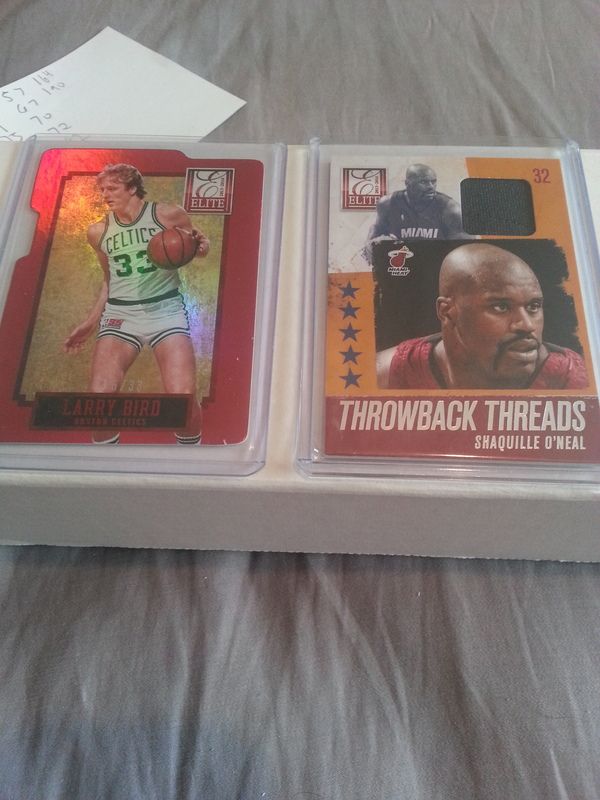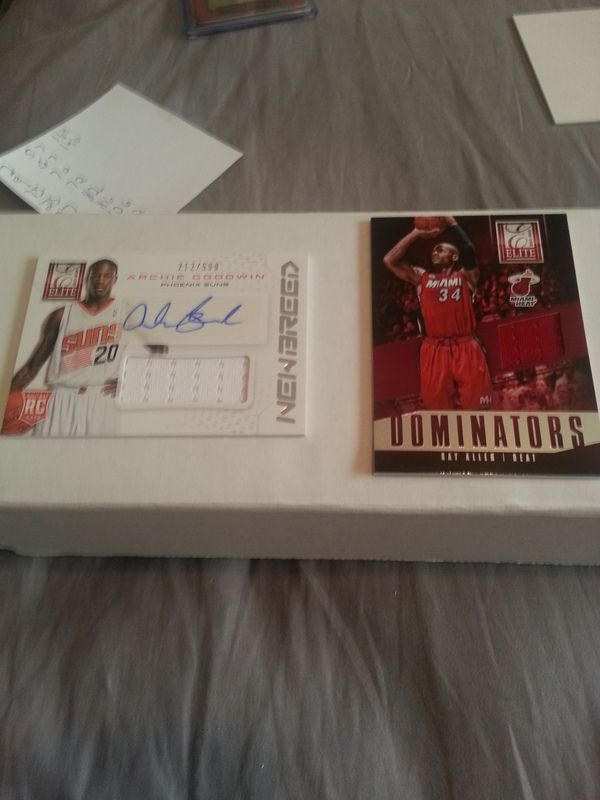 Top 5 Pulls of 2016
#1- 2016 Topps Tribute Superfractor Autograph Alex Gordon (#1/1)
#2- 2015-16 Panini Prizms Rookie Signatures Silver Prizms Kristaps Porzingis (#25/25)
#3- 2016 Topps Tribute Milestone Relic Game Used Ball Kris Bryant (#5/10)
#4-2016 Donruss Signature Marks Gold Terry Bradshaw (#1/5)
#5-15-16 Limited Gold Spotlight Dual Signatures Kristaps Porzingis/Jerian Grant (#8/10)