Another week of my most recent pickups from the last week and a half! Here we go!
92-93 Fleer Team Leaders Michael Jordan PSA 8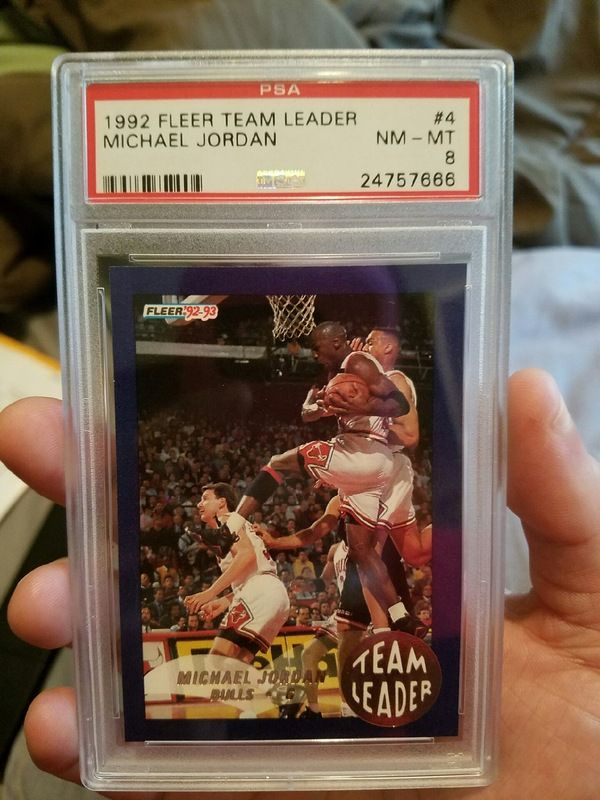 I never owned this card in my first go around in collecting but it's always been one that I've wanted. I dunno, it's so simple but yet so nice. Love adding an old school MJ insert to my collection!
14-15 Flawless David Robinson Patch/Auto (#15/25)
One of the greatest and nicest guys ever to play the game. Love this on card auto patch card of "The Admiral"
93-94 Ultra Power In The Key Michael Jordan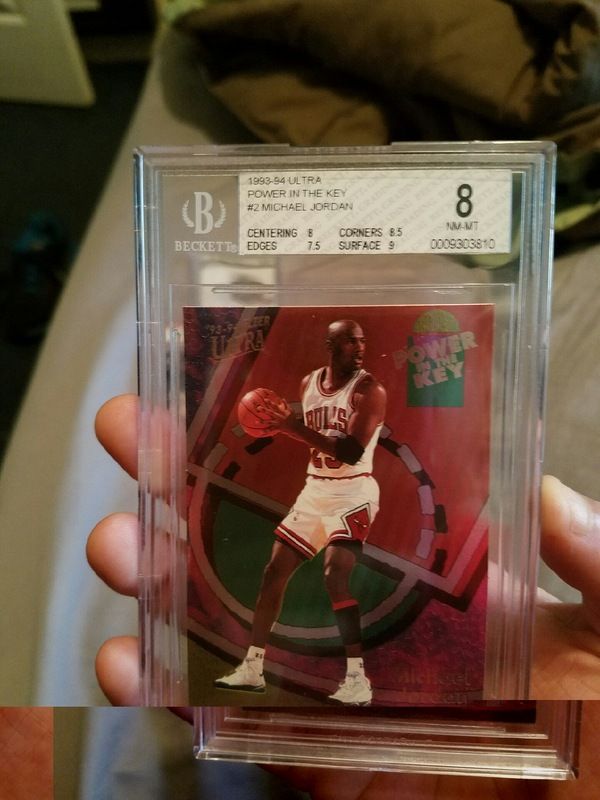 The Power In The Key insert set from 93-94 Ultra always holds a special place in my heart because as a kid I pulled the Shaq from the set and it was the first "valuable" card I had ever pulled. I remember it booked for $20 at the time and I was so stoked. I'd never owned a card worth so much! The set is so awesome looking, I've always tried winning the MJ but never would win it..until now.
15-16 Flawless Kobe Bryant Patch Card (#2/12)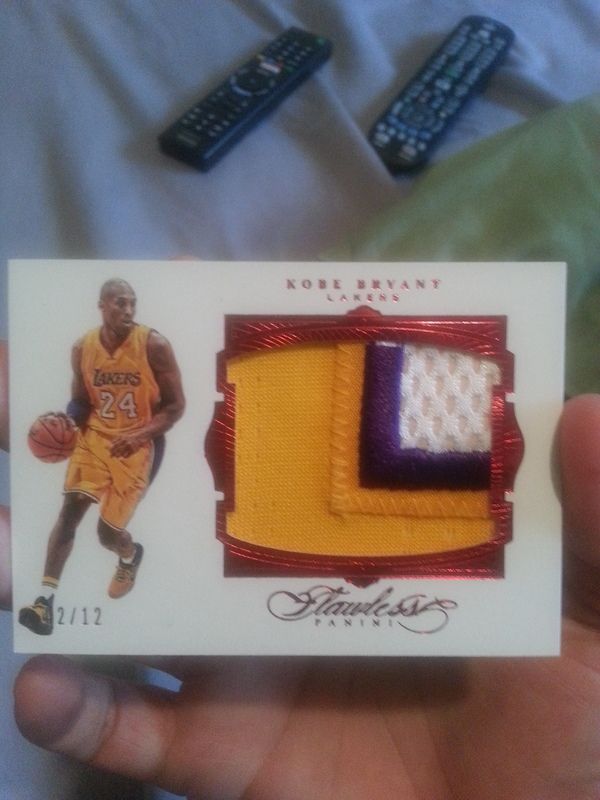 When I saw it, I knew I had to had it. Yes it was a little pricey but a jumbo Flawless patch card of Kobe Bryant is well worth it to me!
15-16 Noir Black and White Autographs Giannis Antetokounmpo (#15/49)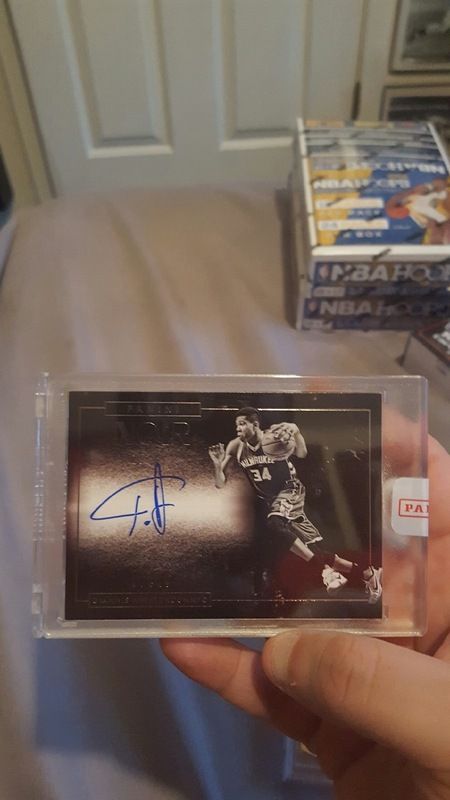 This was actually a redemption card that came in today. If you recall, I pulled this redemption in my Noir break and it came pretty fast! Very pleased with that! "The Greek Freak" is one of the best young up and coming players in the league today, and this is my first autograph of his...and it's on card to boot!
97-98 SPX Gold Tim Duncan Rookie Card BGS 8.5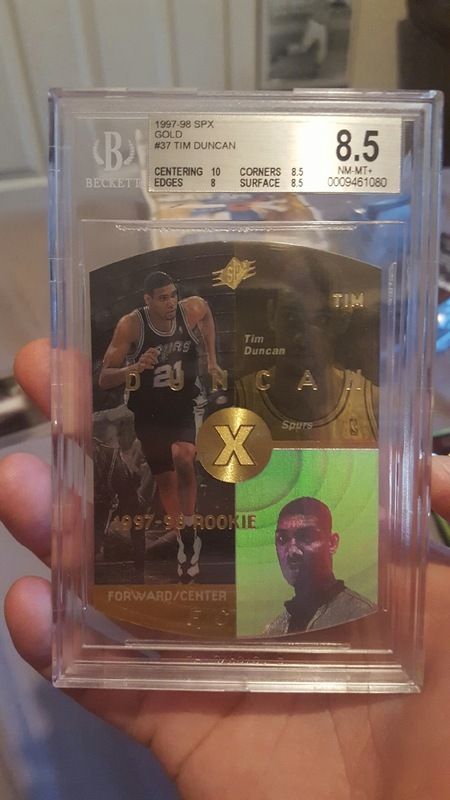 Absolutely love this card. The gold foil, the hologram, die cut, such a great looking card. Had to get it when I saw it! Always been a fan of those early SPX basketball sets!