Time for another pickups of the week! These came in the past few days!
97-98 Topps Chrome Tim Duncan Rookie Card BGS 9.5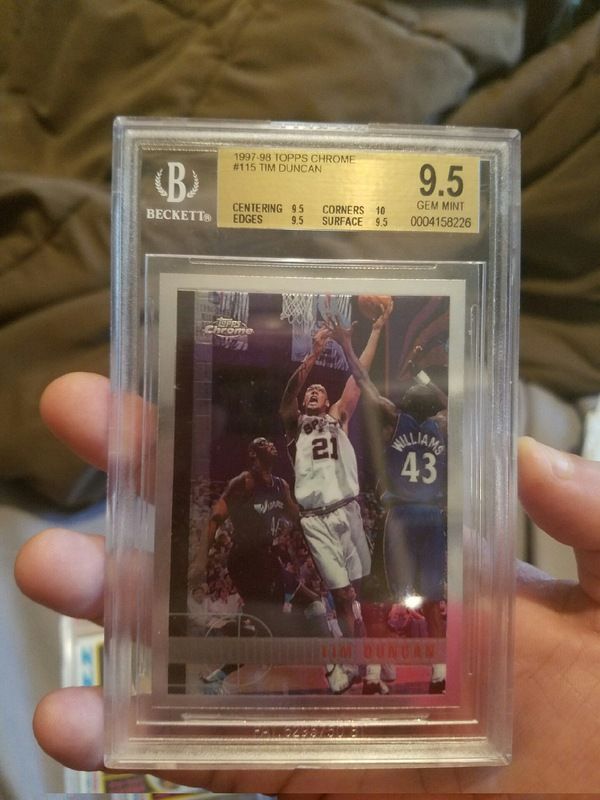 This was a card I used to own raw back when I first collected, and now that I'm back I had to get it back. Decided to splurge for a graded one, and you can't go wrong with Tim Duncan's best rookie card!
96-97 Fleer Lucky 13 Kobe Bryant PSA 9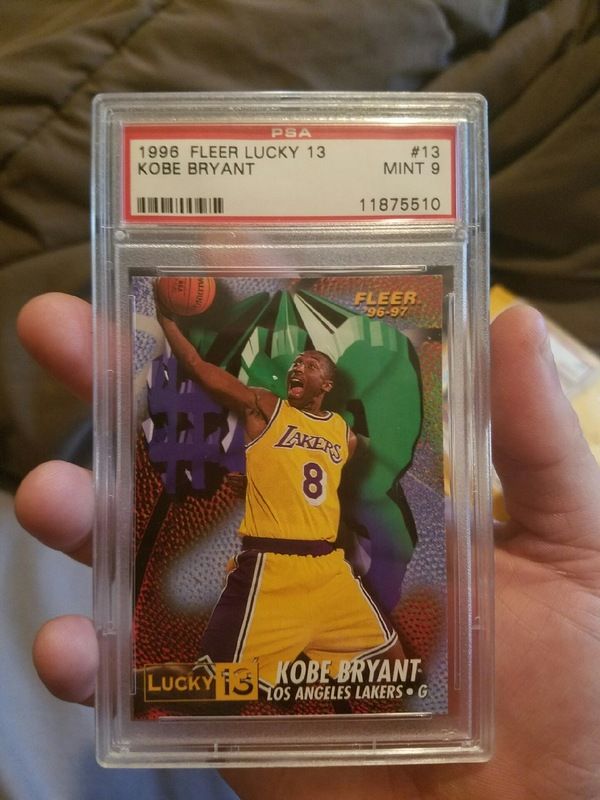 I've always wanted this card and never got it when I first was collecting. This was a redemption set that you had to send off the exchange card for to get the set. One of my favorite Kobe rookie issued cards.
78-79 Topps Pete Maravich PSA 7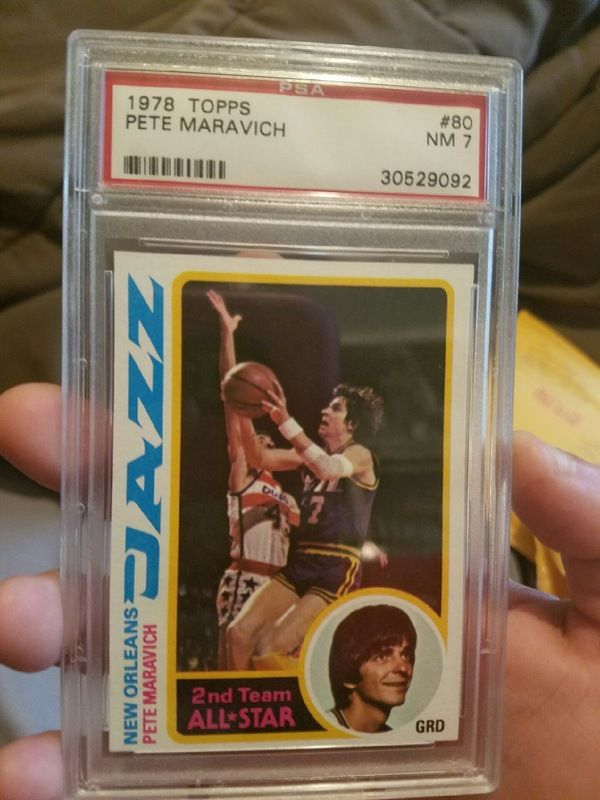 I used to own Pistol Pete's rookie..hopefully one day I'll get that back..but for 4 bucks I settle on this for now!
15-16 Gold Standard Mother Lode Auto Penny Hardaway (#30/35)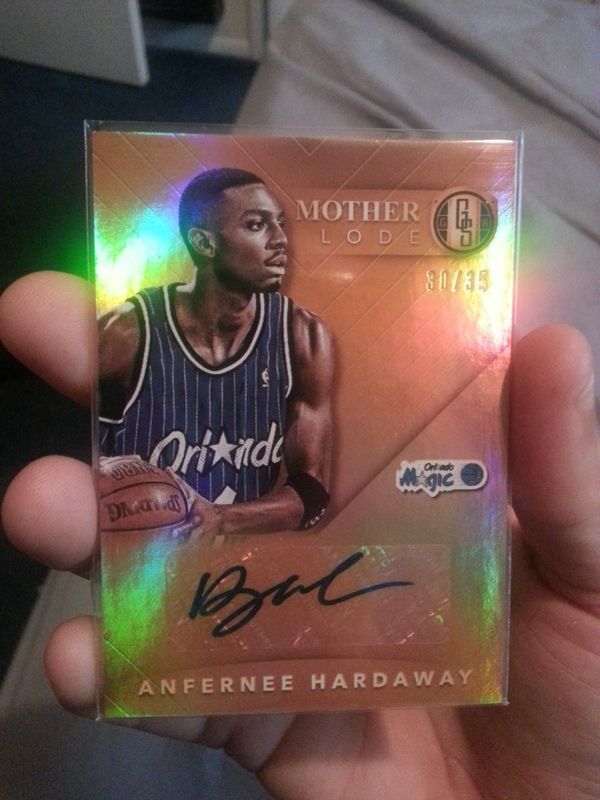 I actually won this card about a month ago, but it was from Canada so it just came in Saturday. I love Gold Standard and Penny's my favorite player of all time so match made in heaven!
97-98 Skybox Z Force Rave Allen Iverson (#13/399)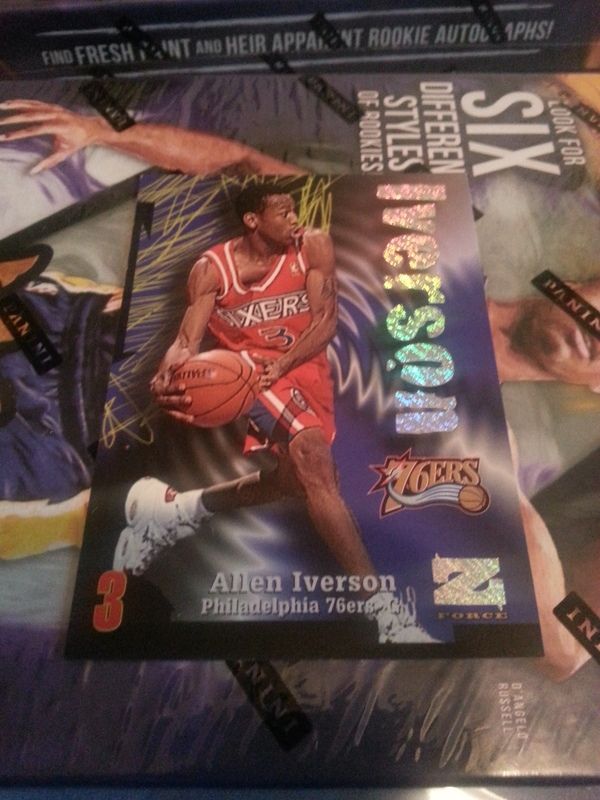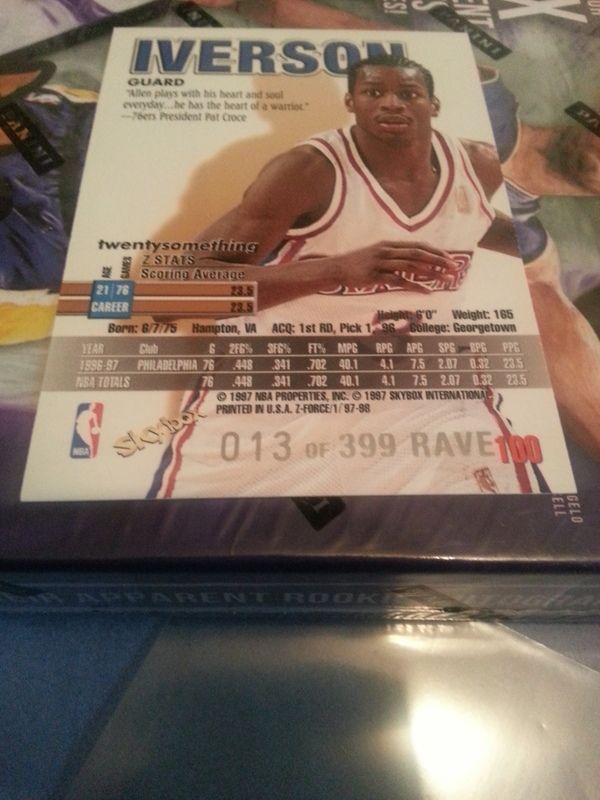 One of my favorite 90's parallels...jumped at the chance to get this awesome card of A.I.
15-16 Immaculate Collection Sneaker Swatches Grant Hill (#27/60)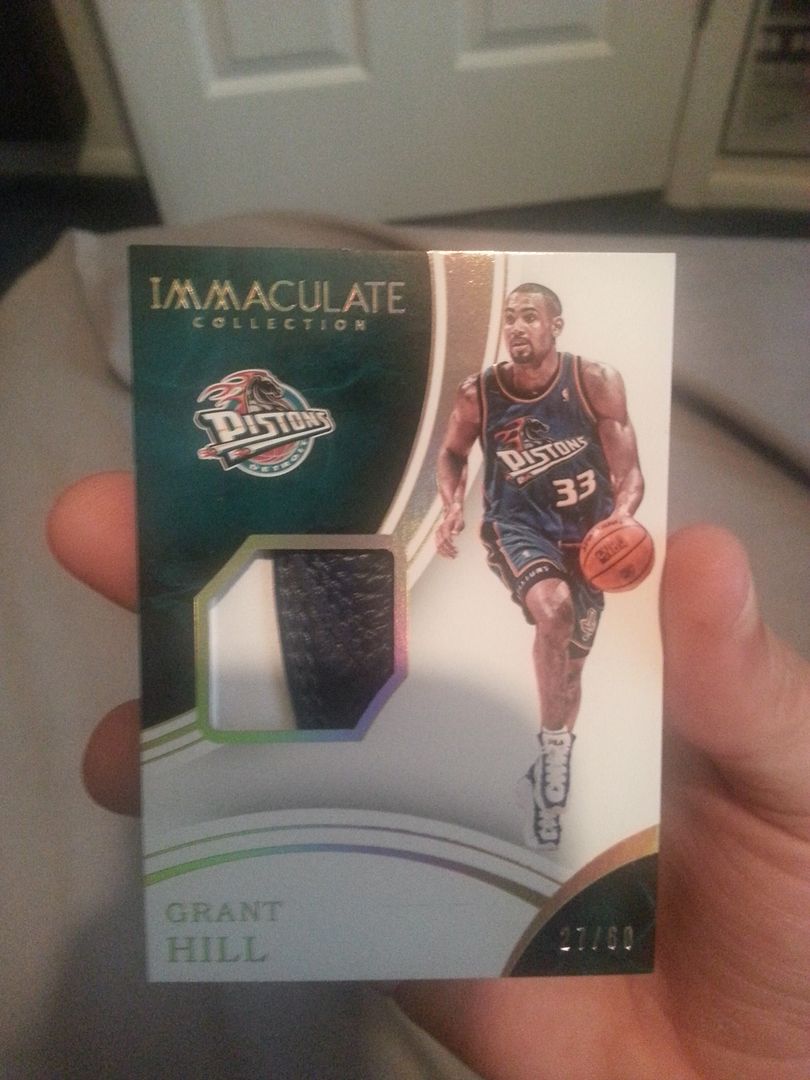 I picked up the Penny last week, and added the Hill as well. Love these sneaker cards of some of my favorite players of the 90's!