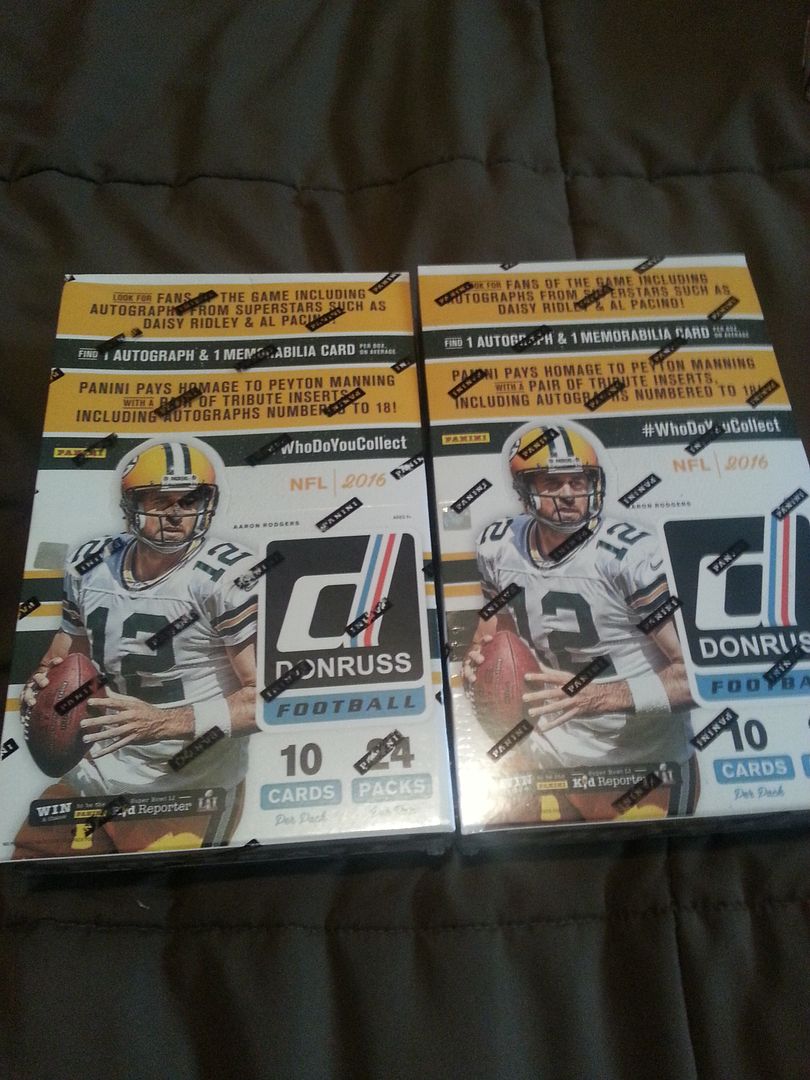 So tonight is one of the night's I look forward to the most every year. It's the night of our Fantasy Football Draft. This is the 7th year of the "Wane McGarity Bowl" and I'm looking to regain my championship form from a couple years back. To get even more pumped for Football season to begin, I decided to try a couple boxes of 2016 Donruss. I felt this would be a fun cheap rip ($55 a box) and provide a few hours of entertainment before the big event tonight. Here's the results of my two box break
Box 1

Peyton Manning The Sherriff Tribute
Cards #1, #11, #13

Peyton's Top Targets
Reggie Wayne
Demaryius Thomas

Fans Of The Game
Megan Fox


League Leaders
Adrian Peterson/Chris Ivory
Drew Brees/Philip Rivers
Stephen Gostkowski/Graham Gano

All Pros
Cam Newton
Gronk
Doug Martin


Legends Of The Fall
Adam Vinatieri
Tom Brady
Drew Brees
Kurt Warner

Inducted
Brett Favre

Production Line
Doug Martin
Darren McFadden
Julio Jones
Todd Gurley
Odell Beckham Jr.
Brandon Marshall
Von Miller
Sean Lee

All Time Gridiron Kings
Steve Young
Charles Haley
Jim Plunkett

Press Proofs Silver
Su'A Cravens RC (#70/100)
Danny Woodhead (#24/100)

Press Proofs Silver Die Cut
Adam Jones (#59/75)


Press Proofs Gold
Tevin Coleman (#19/50)


Press Proofs Gold Die Cut
Josh McCown (#17/25)


Gridiron Kings
Devonta Freeman
J.J. Watt
Travis Benjamin

Gridiron Kings Studio Series

Allen Robinson (#31/250)


1987 Classics
Jim Mcmahon
Marcus Allen
Dan Marino

1987 Classics Holo Foil Parallel
Andre Reed (#42/100)


The Legends Series
Barry Sanders (#781/999)

The Rookies
Laquon Treadwell (#922/999)
Tyler Ervin (#36/999)


The Elite Series
Ezekiel Elliott (#783/999)
DeForest Buckner (#998/999)
Russell Wilson (#957/999)


Dominator
Rob Gronkowski (#142/999)
Sammy Watkins (#22/999)

Jersey Kings
Odell Beckham Jr.

Rookie Phenom Auto/Jersey
DeAndre Washington


Box 2

League Leaders
Brandon Marshall/Doug Baldwin
Jonathan Stewart/C.J. Anderson
Greg Olsen/Emmanuel Sanders

Production Line
Darren McFadden
Von Miller
Ezekiel Ansah
DeAndre Hopkins
Adrian Peterson
Jordan Reed
Allen Robinson

The Sheriff Peyton Manning Tribute
Cards #5, #9, #11


Peyton Manning's Top Targets
Demaryius Thomas
Eric Decker

Inducted
Brett Favre


Fans Of The Game
Darryl McDaniels

Legends Of The Fall
Eli Manning
Russell Wilson
Steve Young
Roger Staubach


Legends Of The Fall Foil Parallel
Joe Nameth (#37/100)

Classic 87
John Elway
Bruce Smith
Ronnie Lott

All Pros
Adrian Peterson
Mike Tolbert
Stephen Gostkowski

Gridiron Kings
Devonta Freeman
J.J. Watt
Jameis Winston
Amari Cooper

Gridiron Kings Studio Series
Andrew Luck (#134/250)


All Time Gridiron Kings
Ed Reed
Tim Brown
Franco Harris

The Rookies
DeForest Buckner (#156/999)
Kenneth Dixon (#313/999)

The Elite Series
Eli Manning (#335/999)
Myles Jack (#615/999)

The Legends Series
Steve Largent (#349/999)

Dominator
J.J. Watt (#263/999)
Tom Brady (#942/999)


Silver Press Proof
Carson Palmer (#25/100)
Kevin White (#64/100)
Alex Collins RC (#61/100)


Silver Press Proof Die Cut
Malcolm Jenkins (#56/75)

Gold Press Proof
Peyton Manning (#30/50)


Gold Press Proof Die Cut
Josh Norman (#22/25)

Changing Stripes Double Jersey
Emmanuel Sanders (Steelers/Broncos)

Signature Marks Gold
Terry Bradshaw (#1/5)
Overall Thoughts: Donruss definitely delivered on entertainment in spades! There are TONS (and I mean TONS) of insert sets, you typically get 2 per pack, not to mention a nice smattering of numbered inserts as well. I really the base set design, a throwback to the 90's baseball set and the inserts for the most part of really cool. I love the Elite series, Rookies, Dominators, Gridiron Kings, Die Cut Press Proofs, hell basically every insert set besides the League Leaders, All Pros, Production Line (to me, these should be relegated to more of a subset than an insert but that's being nitpicky) and of course I'm totally not a fan of Fans of The Game (an excuse to put some celebrities in a football set. I don't need Megan Fox or Run DMC cards in my football collection). I hit a Deandre Washington rookie Auto/Jersey card and thanks to Fantasy Football, I actually do know who that is. He's Latavious Murray's backup and it's a card I'll hold on to just to see what ends up happening to that backfield throughout the season. Jersey cards are filler, but I can't get too much better than Odell Beckham and I like the Changing Stripes Dual Jersey of Emmanuel Sanders featuring pieces of Steelers and Broncos jersey. On the rookie front, you get 1 per pack and it seems to be divided like this....shittier rookies are numbers #301-350 in the set and the better rookies "Rated Rookies" are #351-400. Carson Wentz was the best base rookie I pulled. Seems you get 12 rookies and 12 Rated Rookies per box, so it's kinda tough to pull all of Wentz, Goff, Dak, and Zeke in the same couple boxes. My only tiny small nit pick is getting duplicates of the inserts. Yes I know, these cards are mainly .10-.25 cards but still, there are soooo many different ones, it's kinda inexcusable to me to get 7 insert doubles (including the Inducted insert which you only get one per box and I got Brett Favre in both boxes) in only two boxes. Of course the big hit was yet another awesome hit in a series of them recently. A Terry Bradshaw auto numbered #1 out of 5! Definitely cool and it's the first Bradshaw auto I've ever had in my collection! I know I lot of people crap on Panini but with Donruss it really seems like they got it right. It's a low end product so you don't expect anything jaw dropping, but with all the insert hits and still a solid chance at something good in the form of autos and memorabilia, it's definitely worth a crack at a box or two! Here's a sampling of the inserts!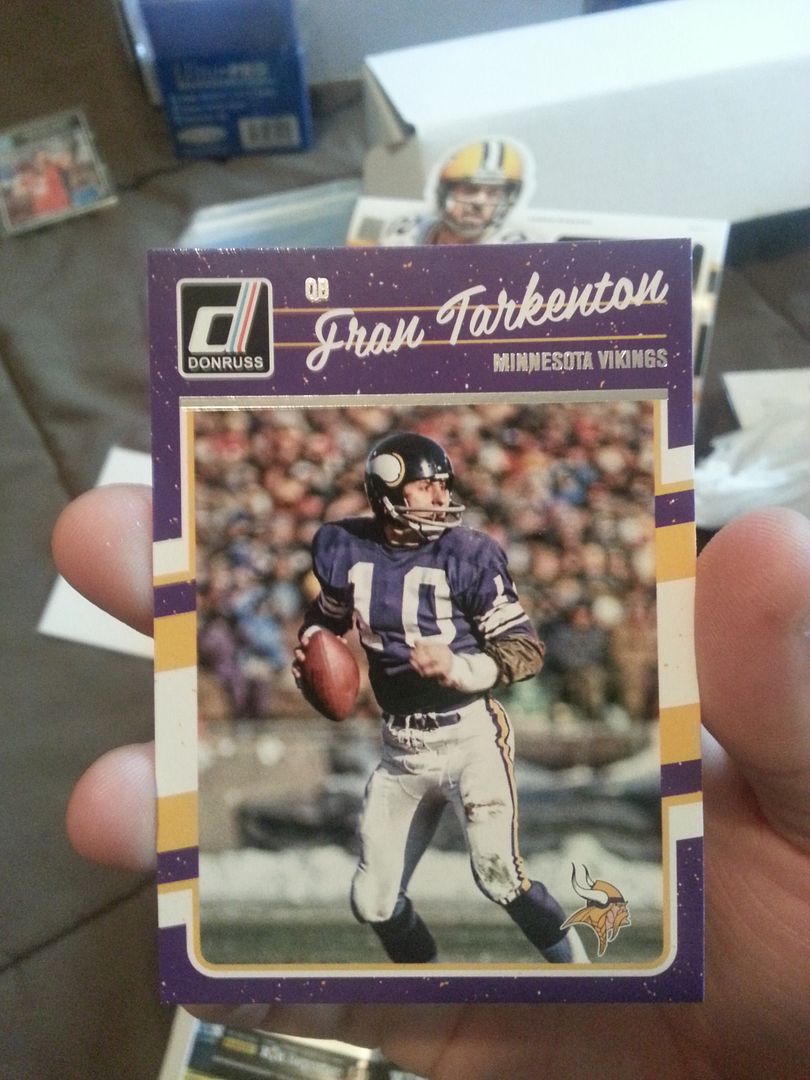 Just a look at the base set design. Very clean and a shout out to 90 Donruss Baseball
The Rated Rookies set, here's the Wentz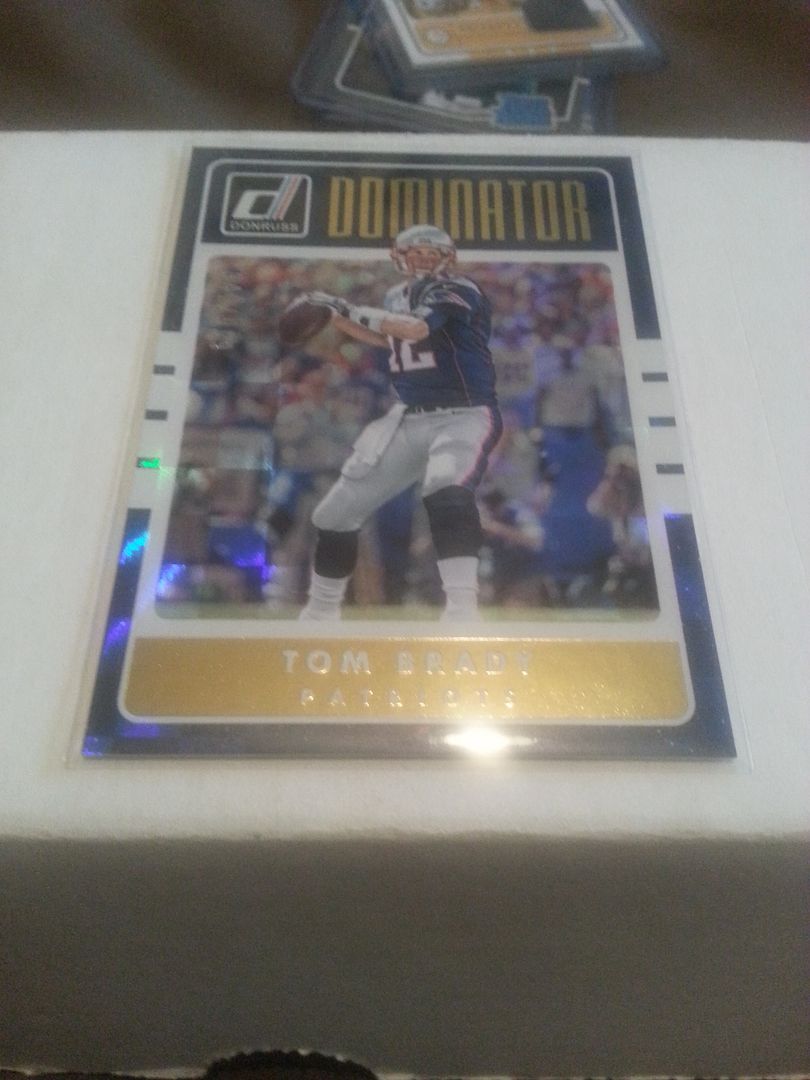 Dominator Insert of Tom Brady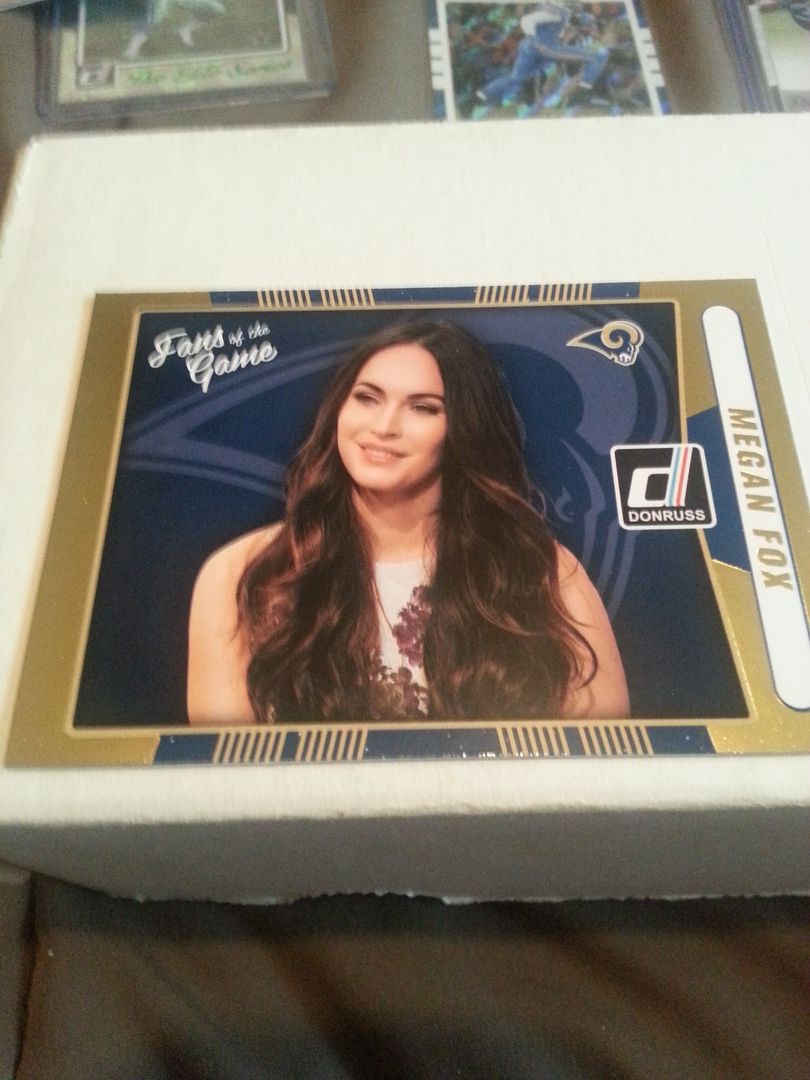 Fans of the Game but I'm not a "fan of the set"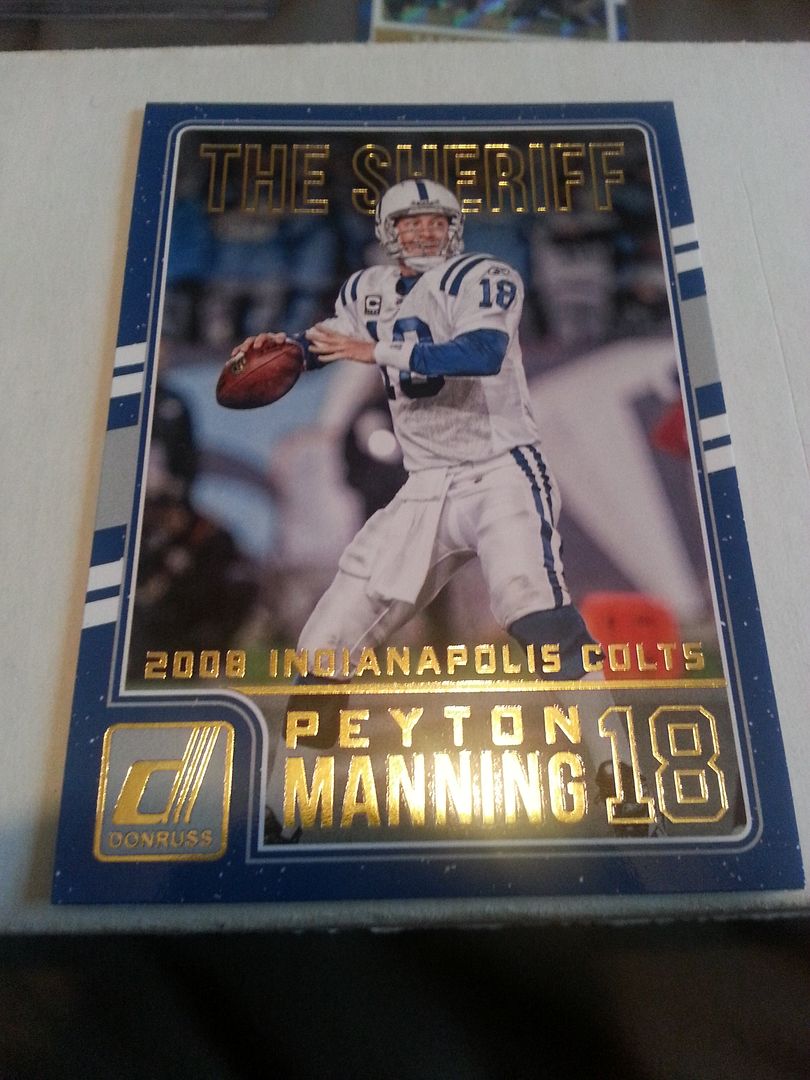 Peyton Manning Tribute Insert Set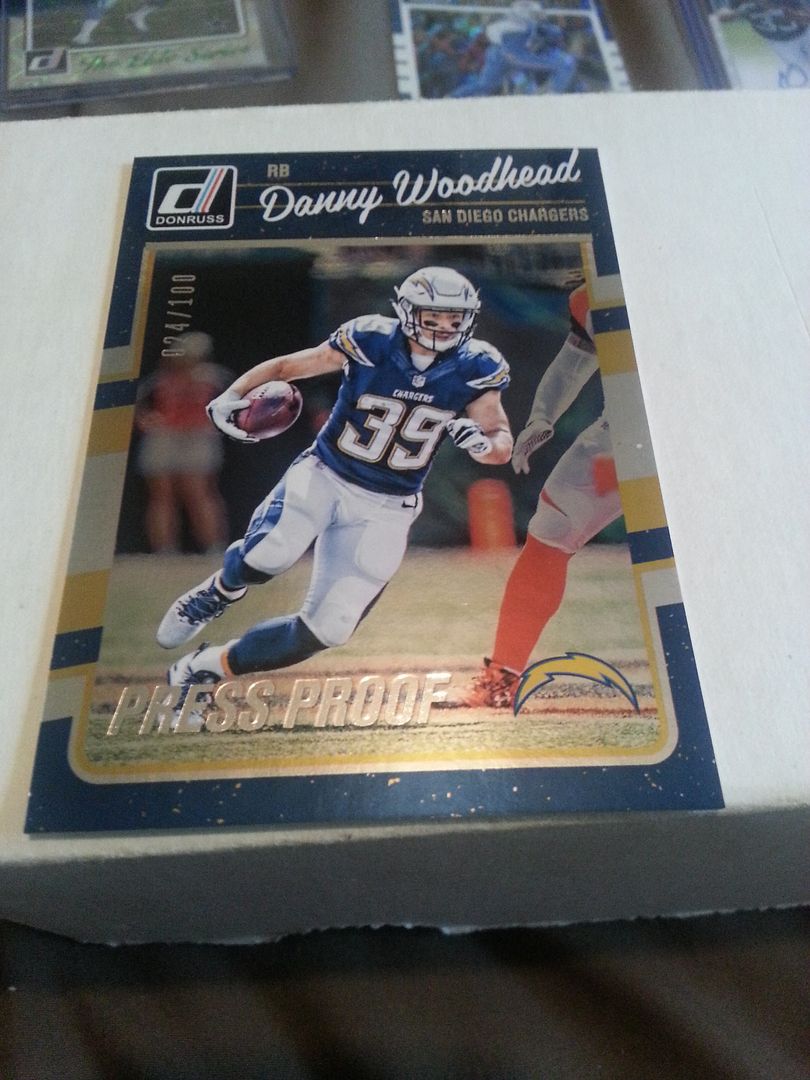 Press Proof Silver Numbered to 100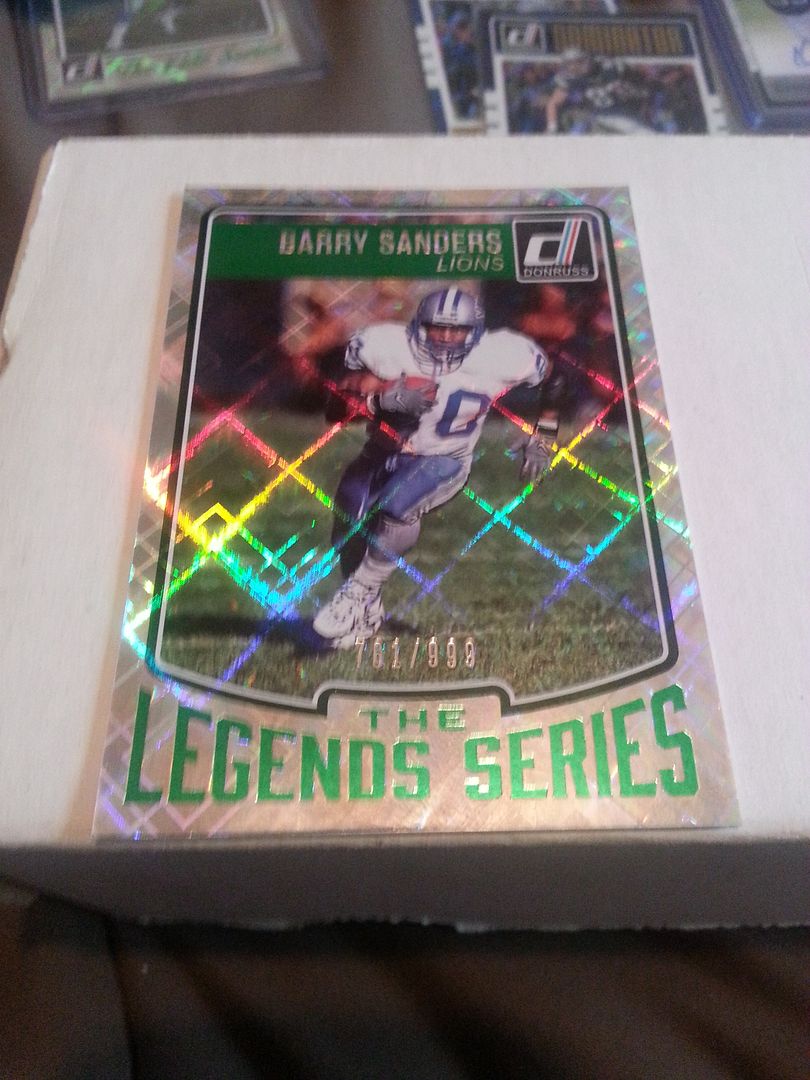 The Legends Series Barry Sanders. Very cool looking insert set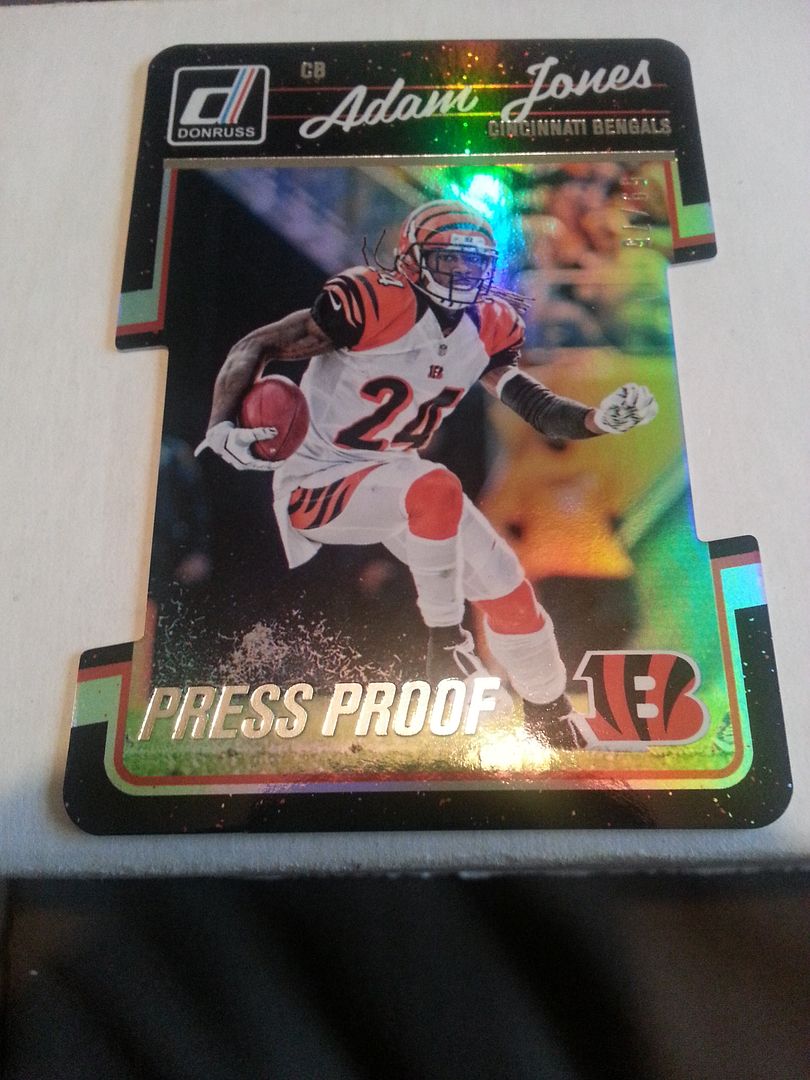 Silver Press Proof Die Cut. Die Cut Silver Proofs are numbered to 75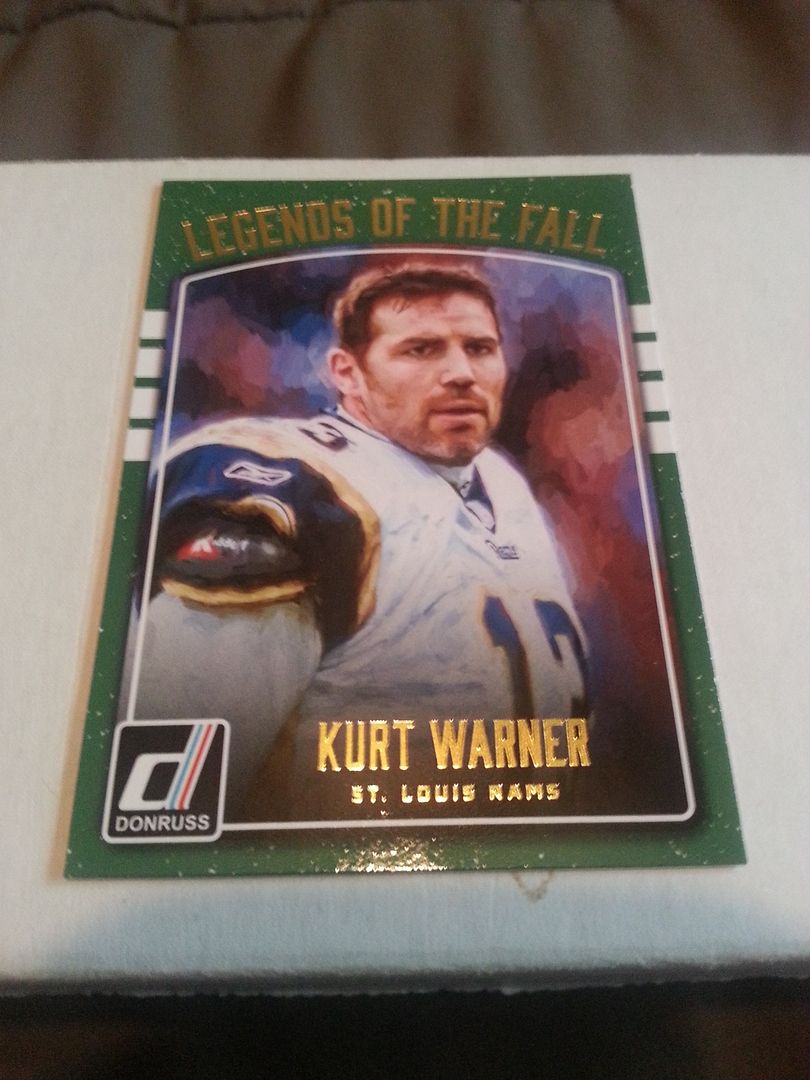 Legends Of The Fall Insert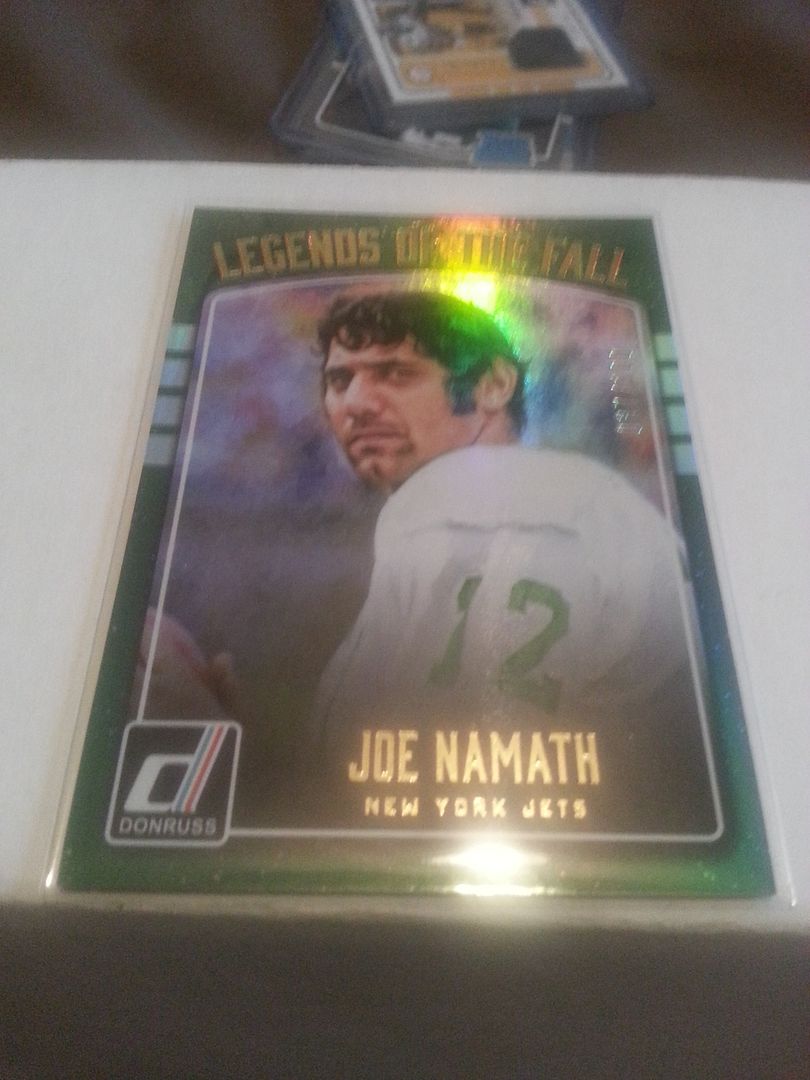 The Foil Parallel Of Legends Of The Fall Numbered to 100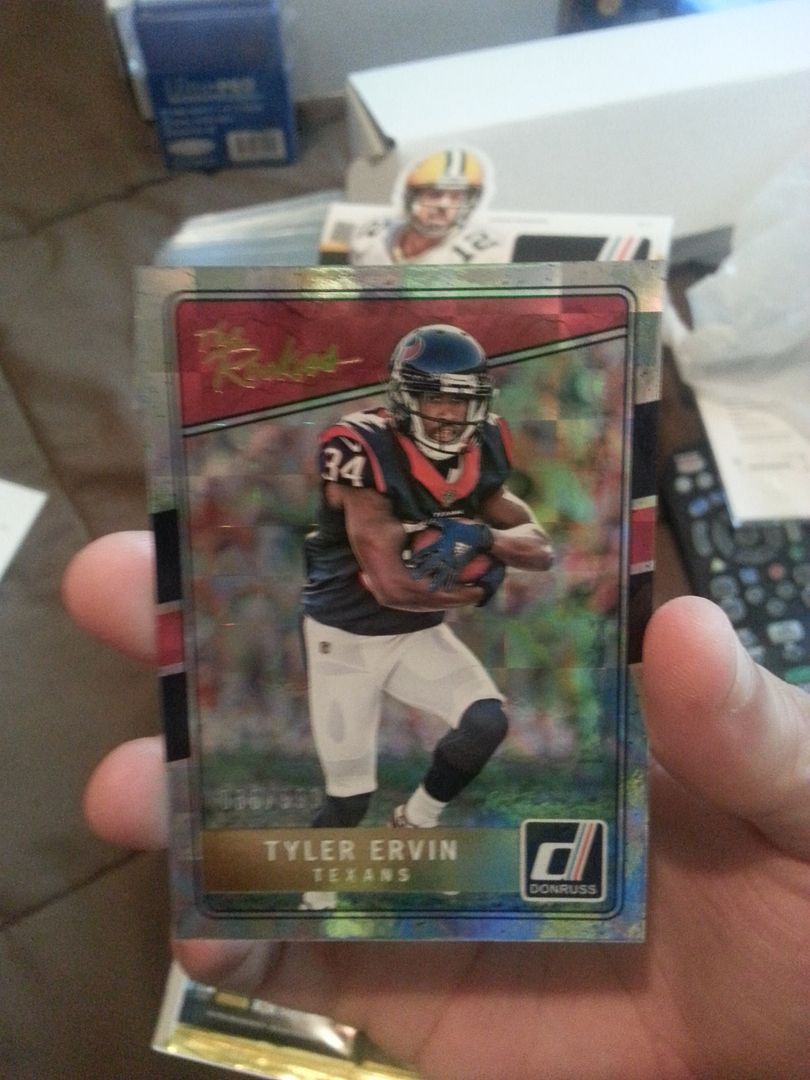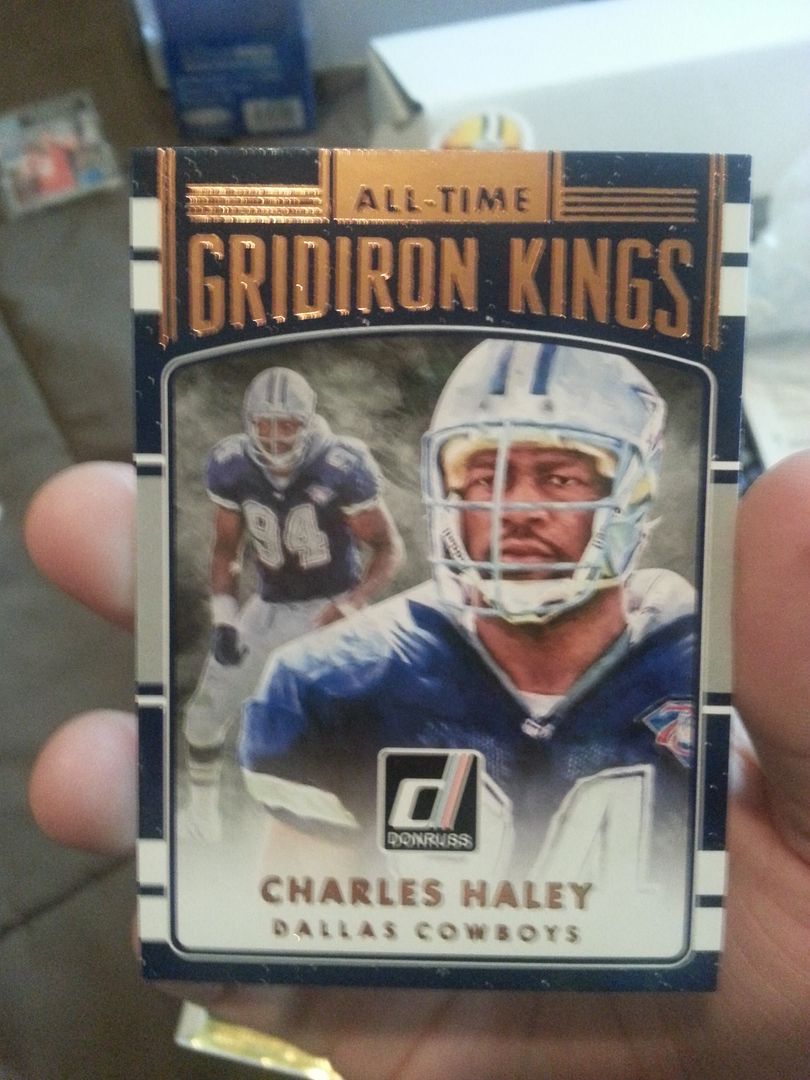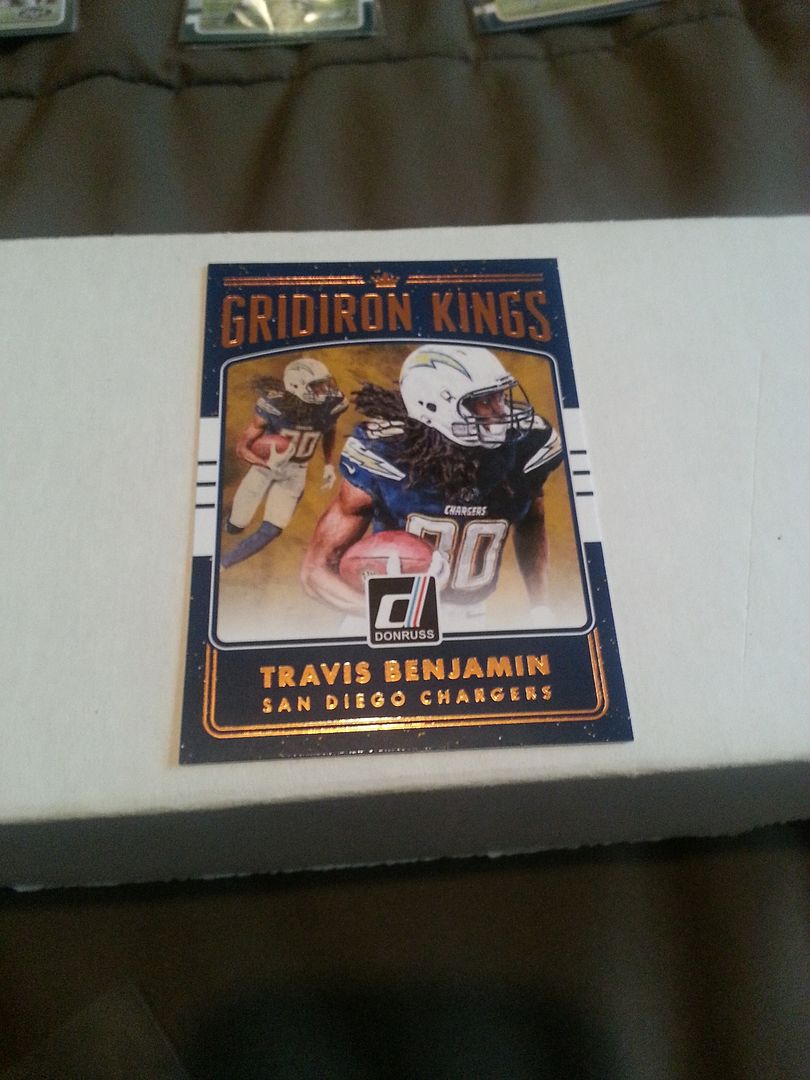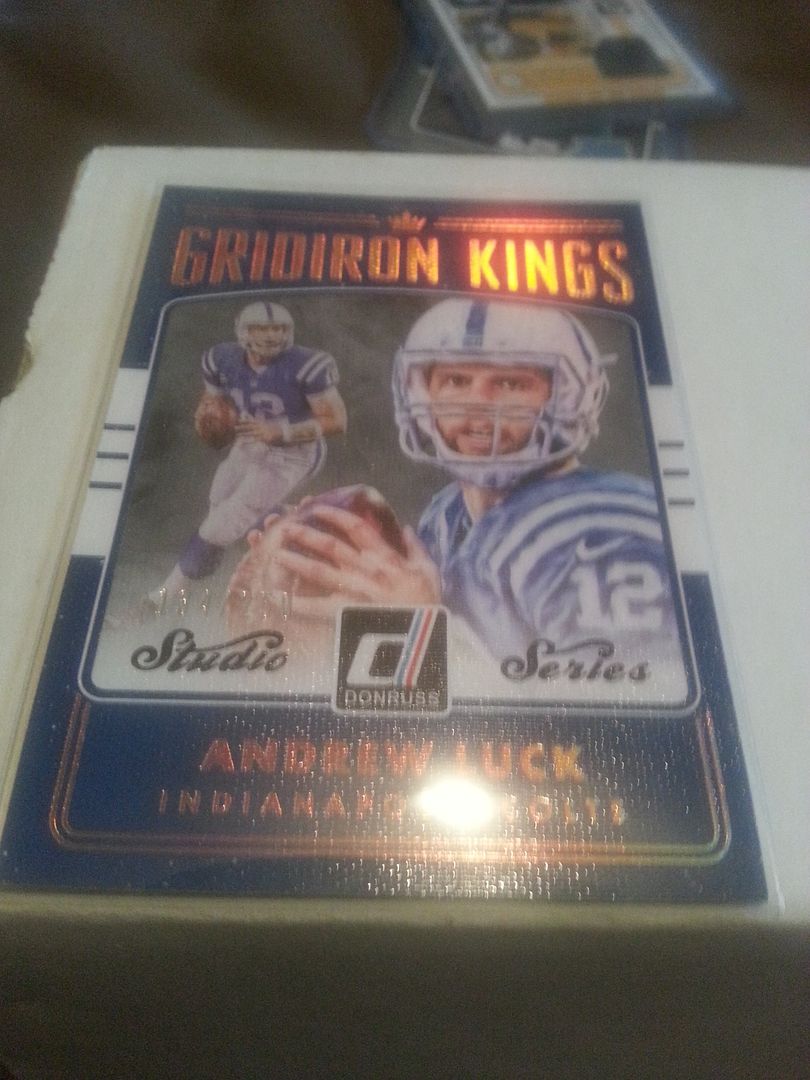 Gridiron Kings Studio Series Parallel numbered to 250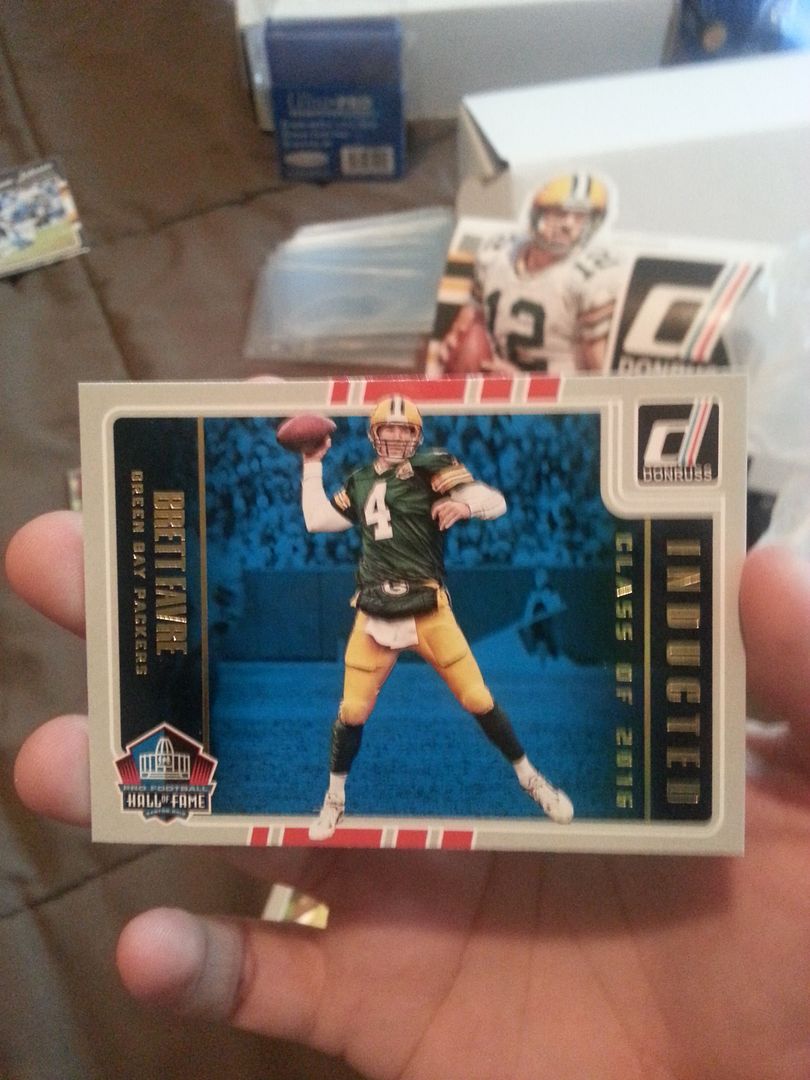 Inducted Insert of Brett Favre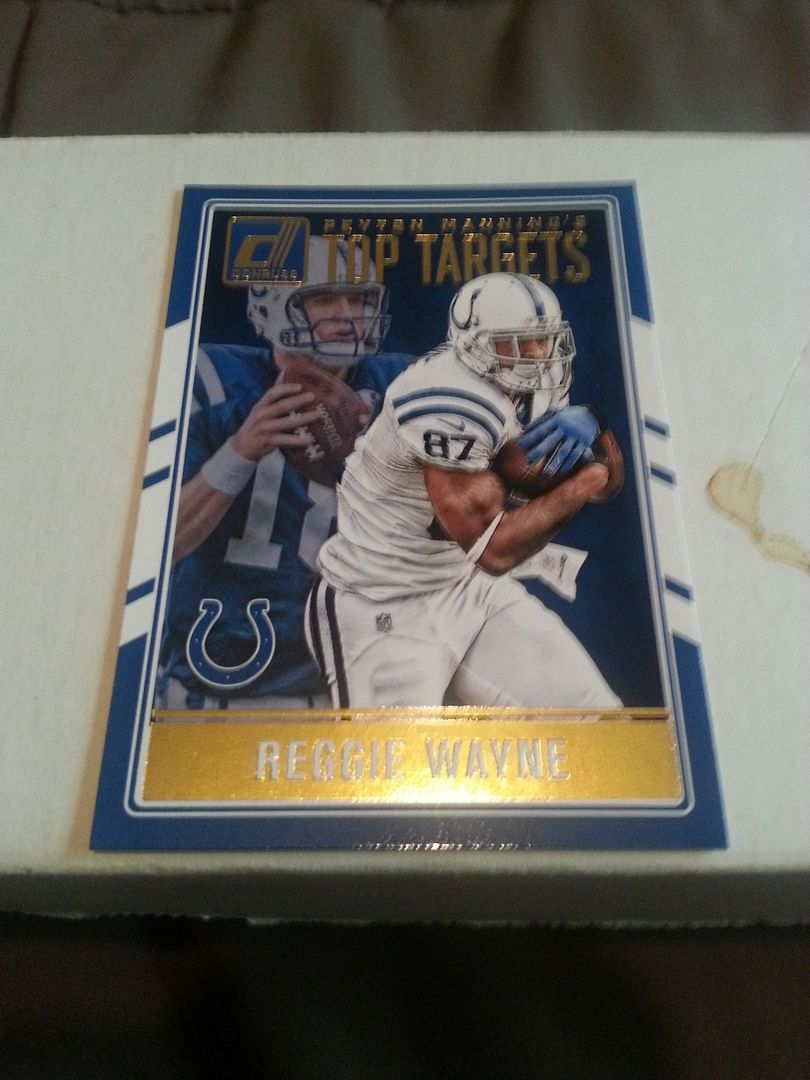 Peyton Manning's Top Targets Insert Highlights Manning's favorite receivers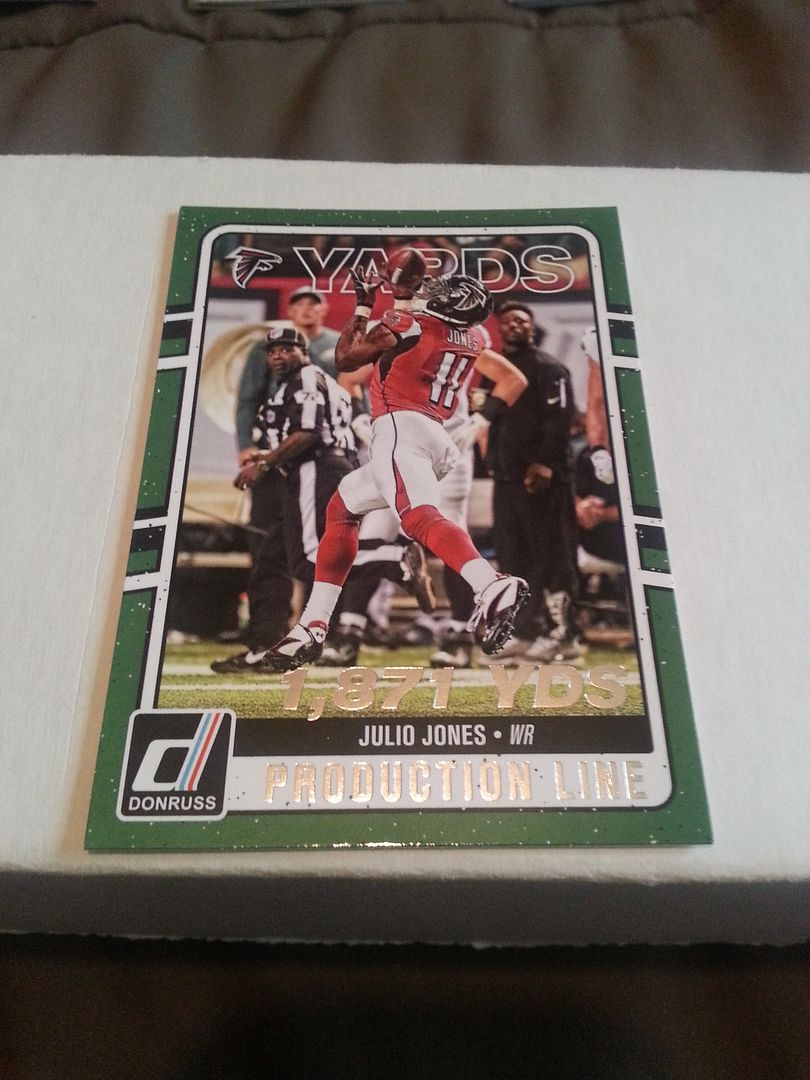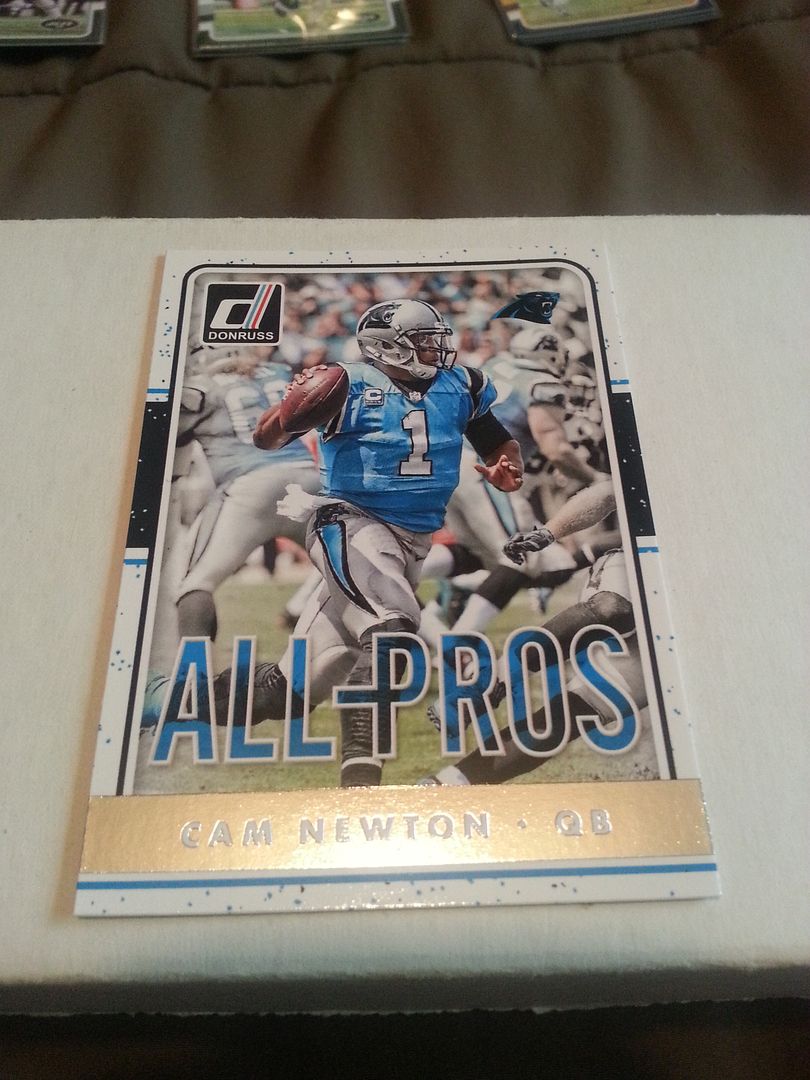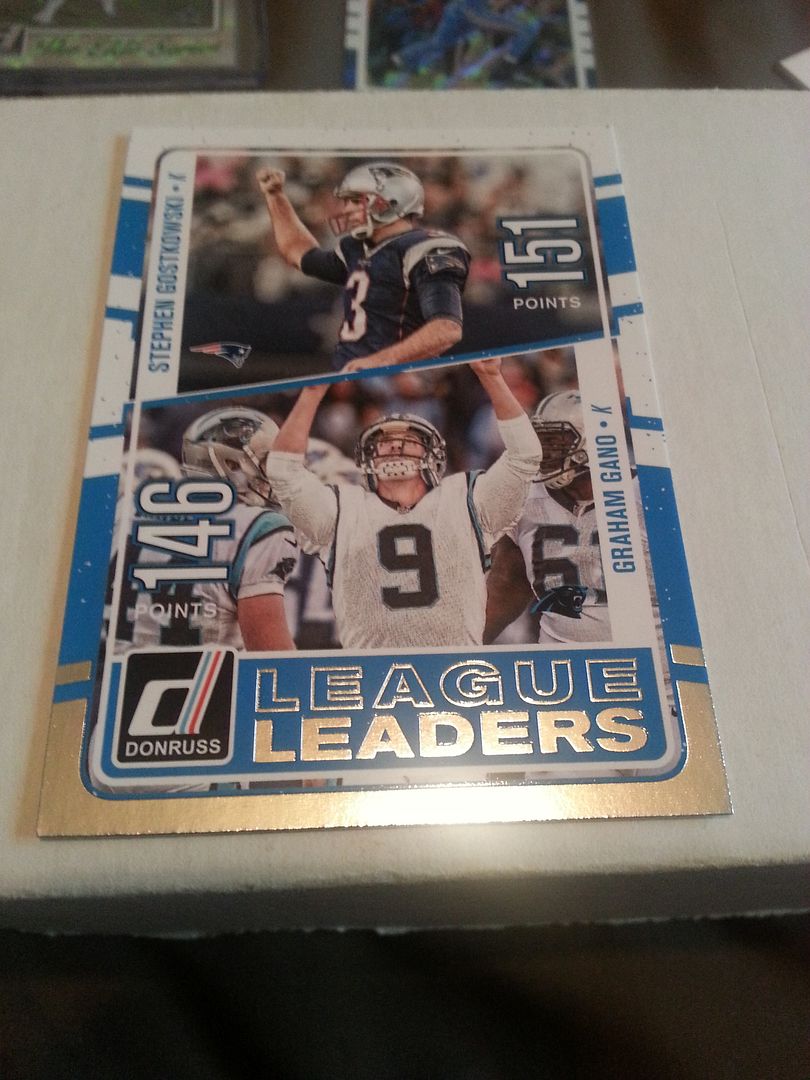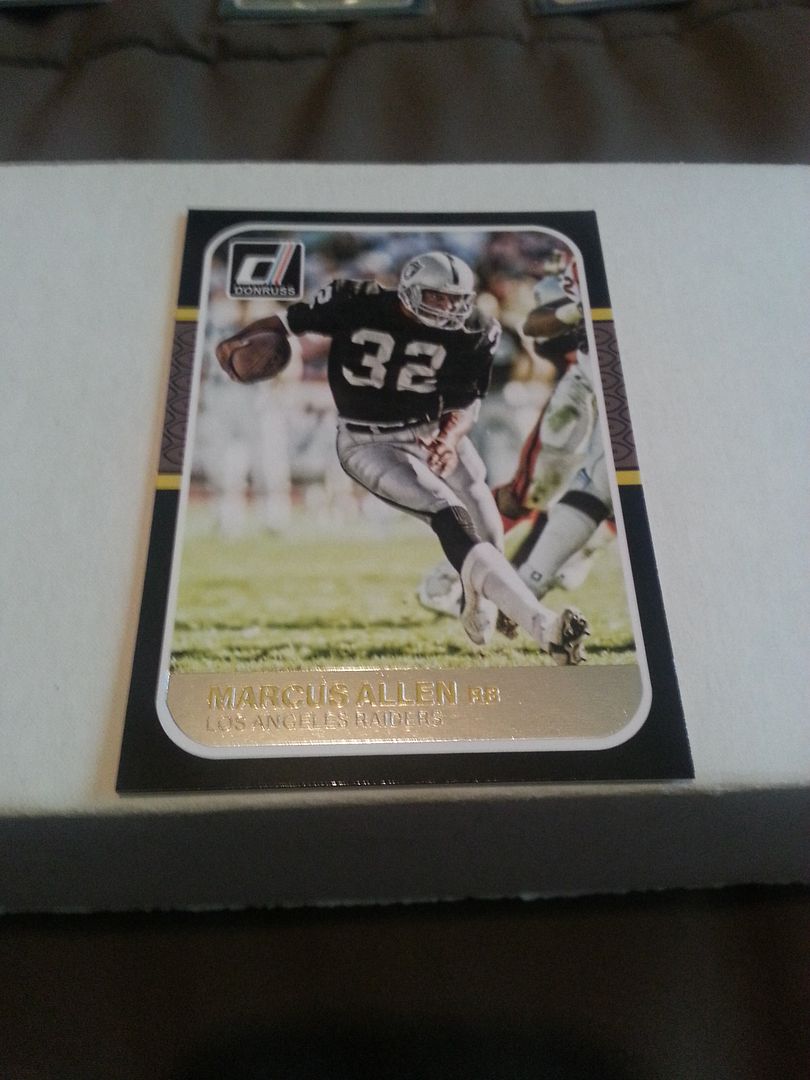 The Classics 87 Insert set which uses the 87 Donruss Baseball design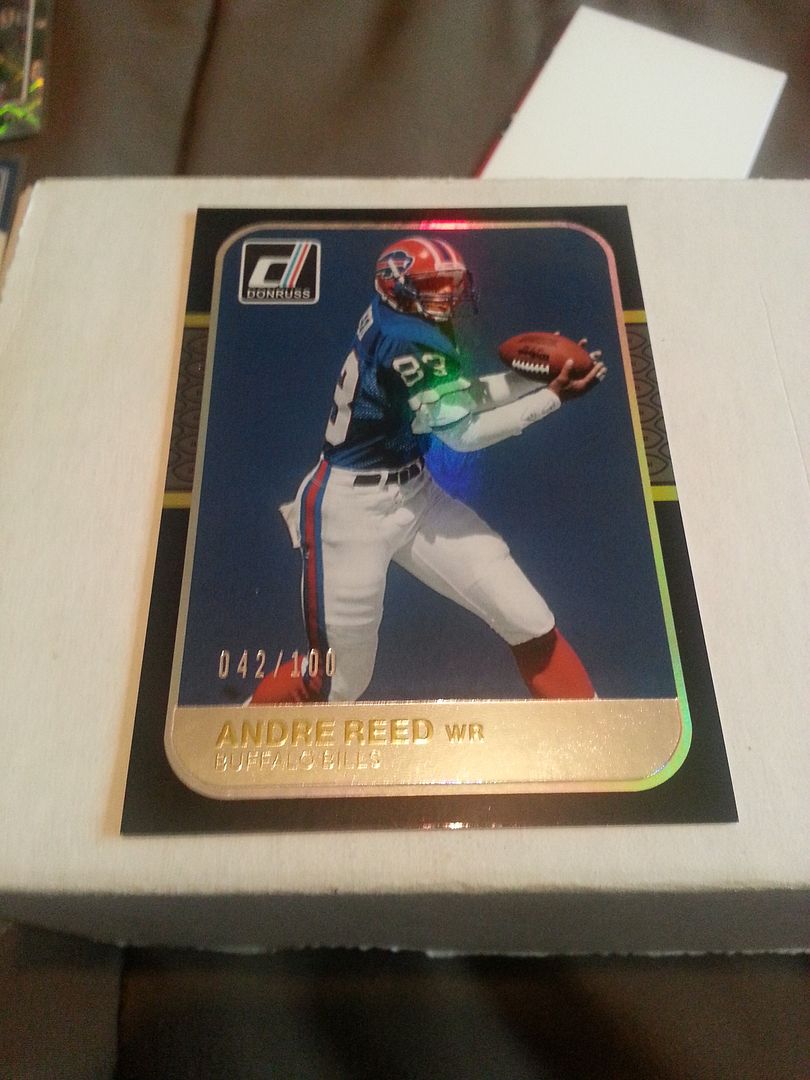 The Foil Parallel Version of Donruss 87 Classics Numbered to 100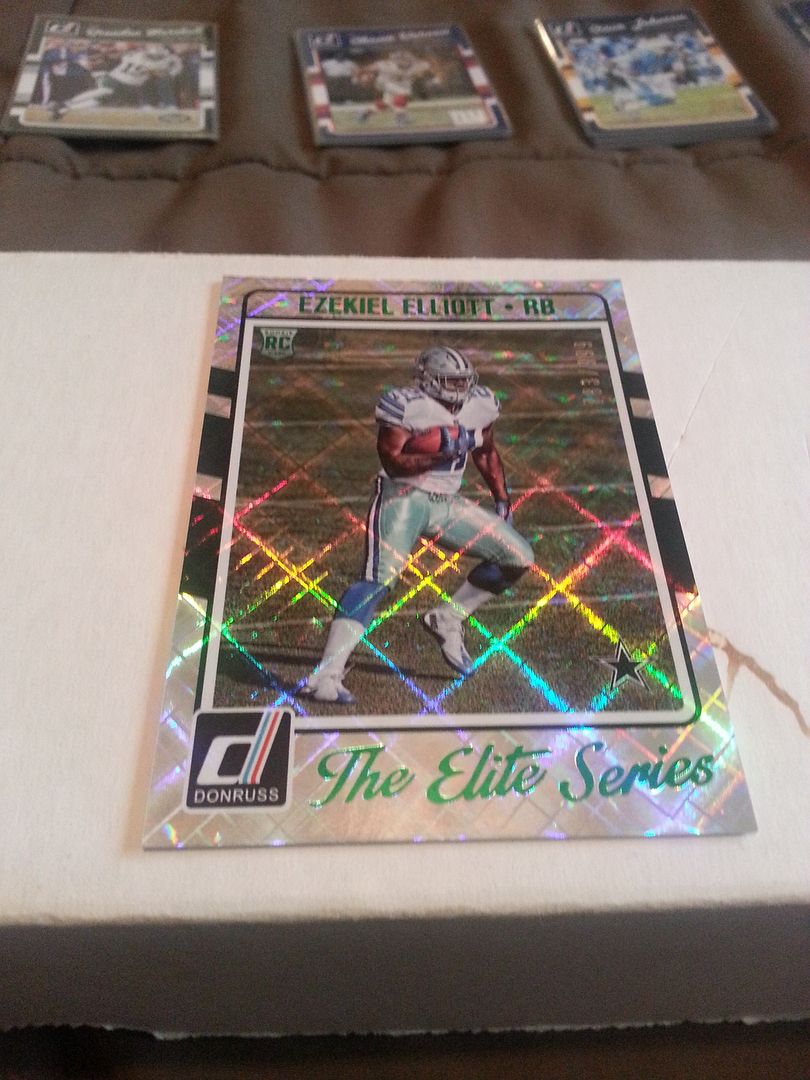 The Elite Series Insert of Zeke. My favorite Insert set of the Donruss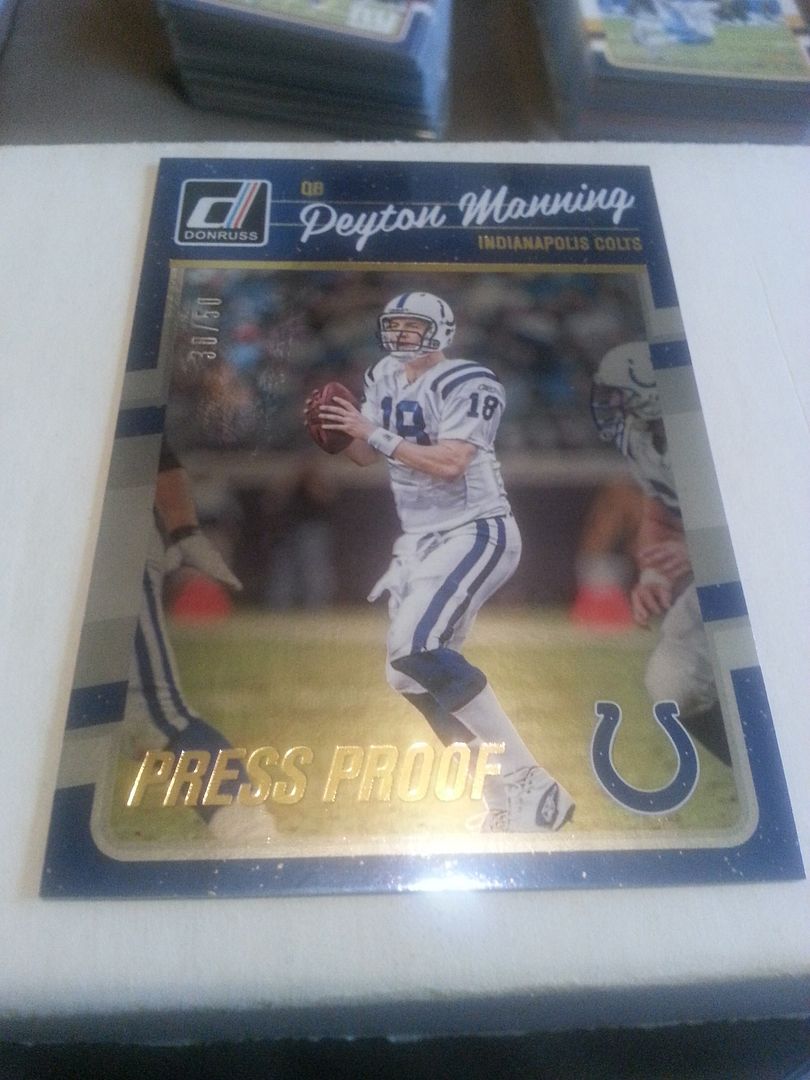 Press Proof Gold Numbered to 50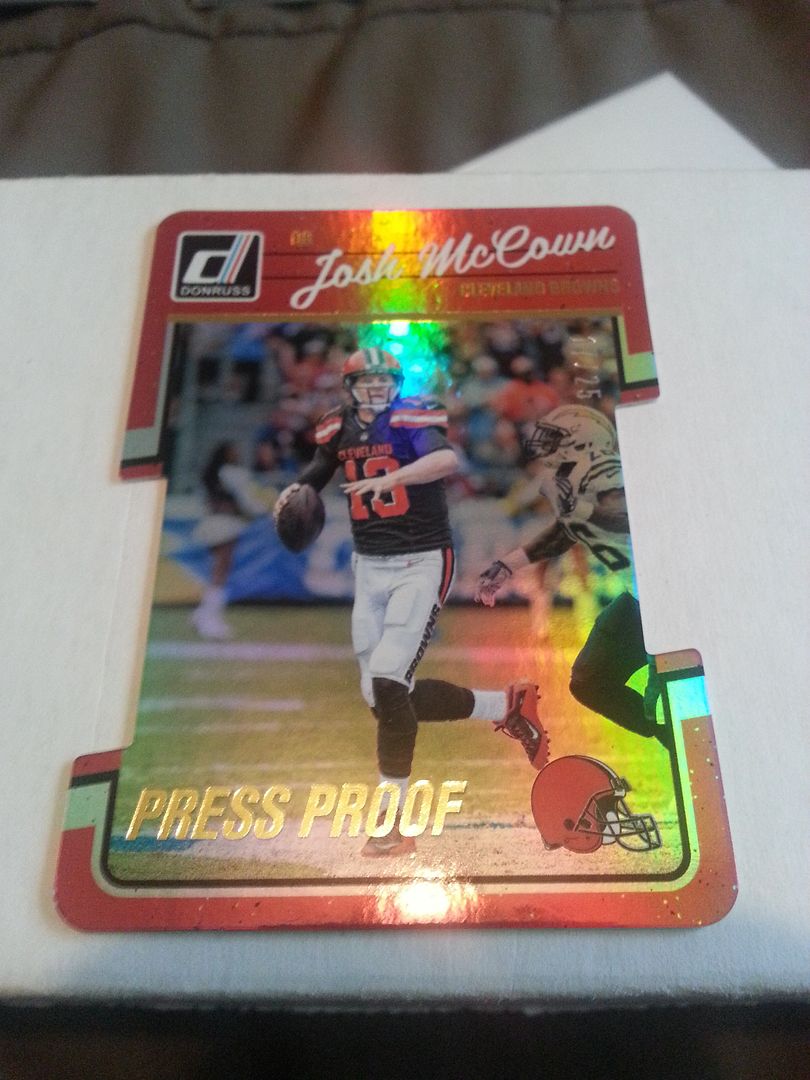 Press Proof Gold Die Cuts are numbered to 25
Jersey Kings Jersey Card of Odell Beckham Jr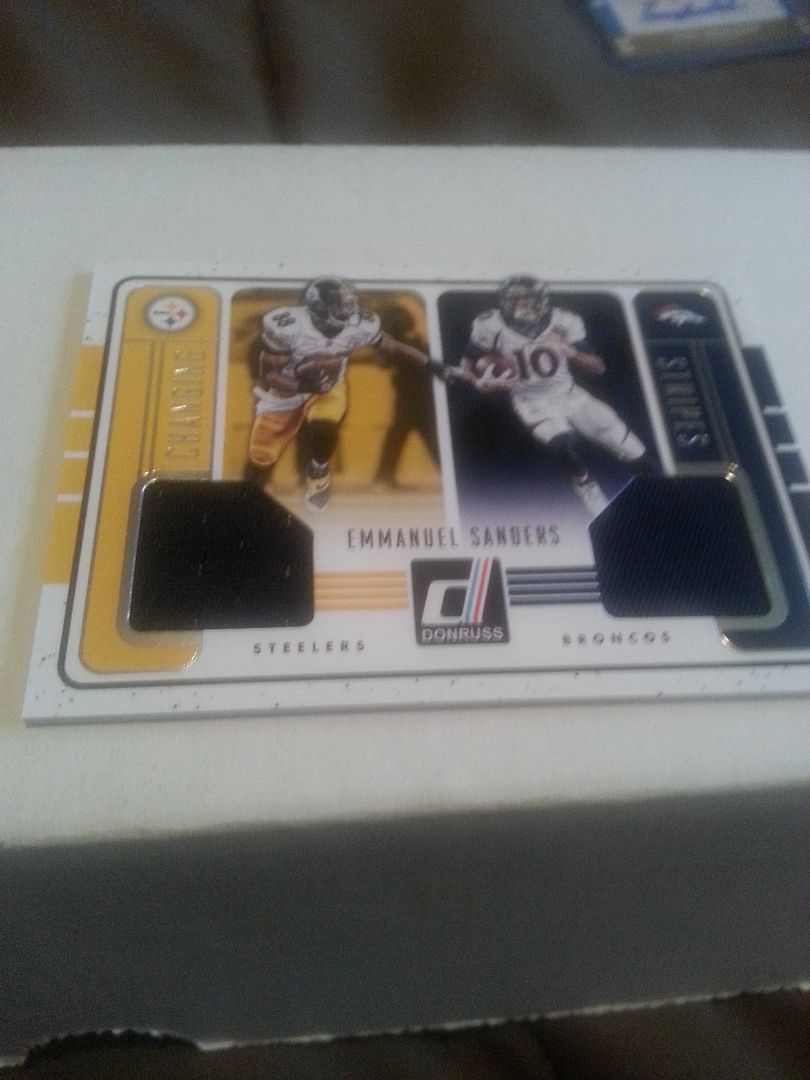 Emmanuel Sanders Changing Stripes Dual Jersey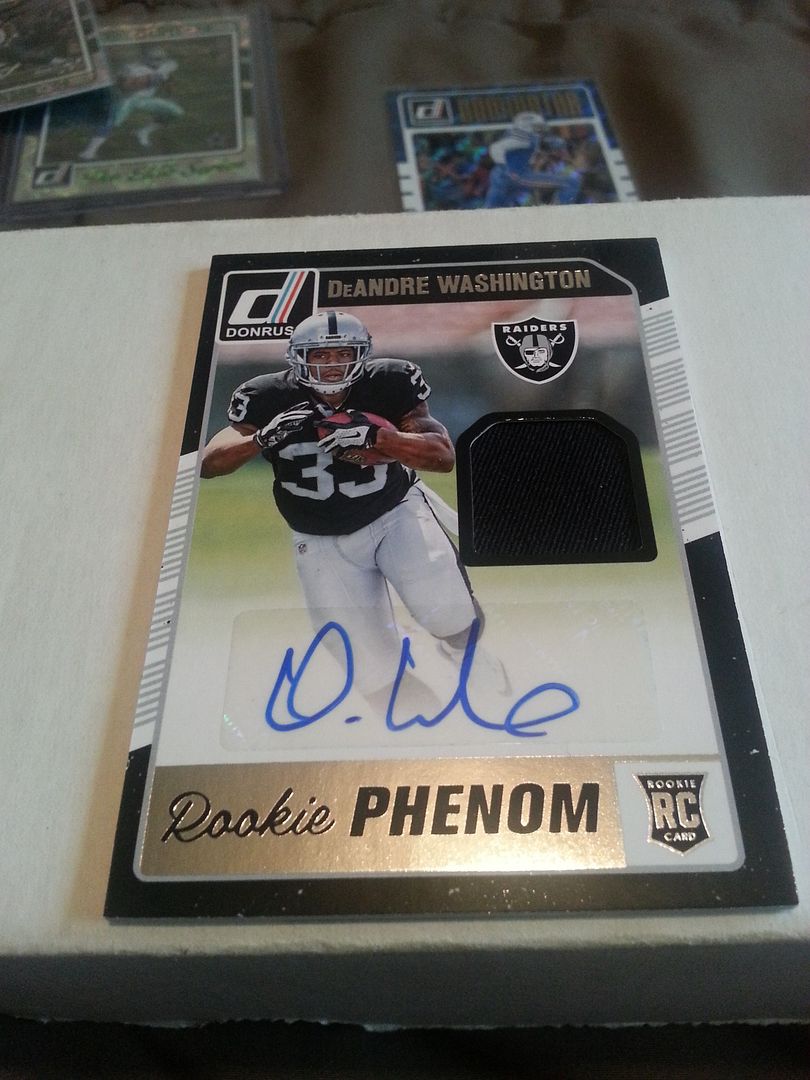 DeAndre Washington Rookie Auto/Jersey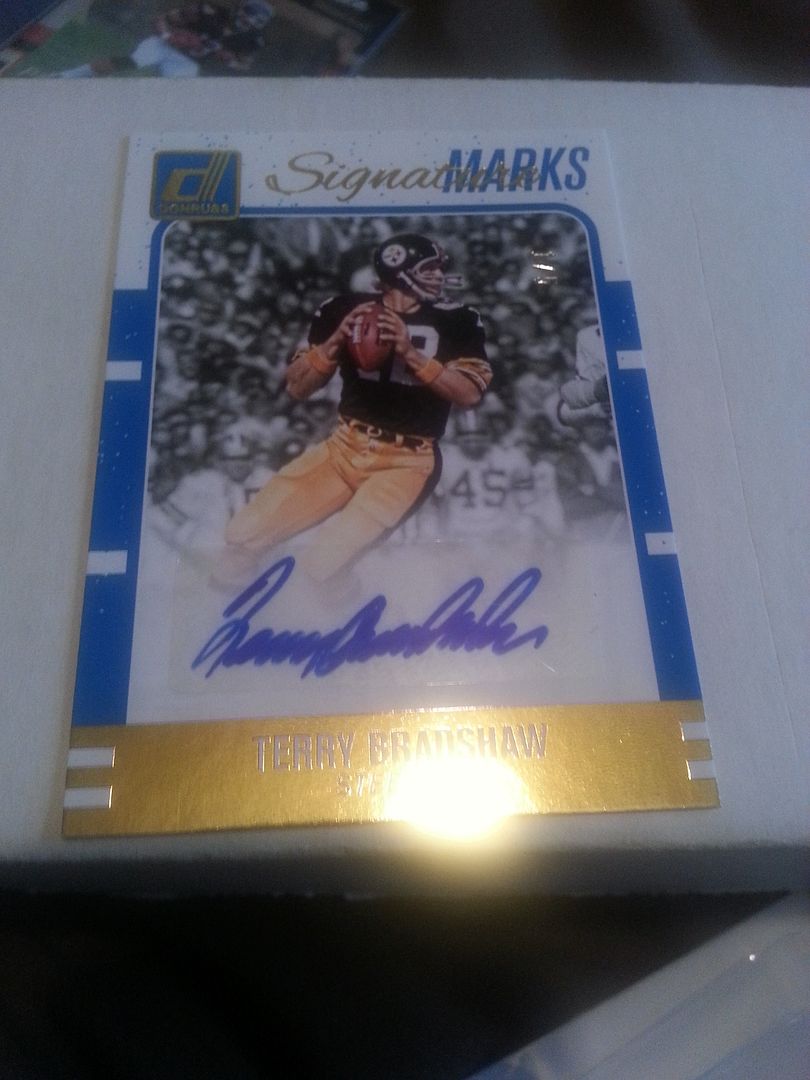 And the big hit of the break! Terry Bradshaw auto numbered #1/5!!
Top 5 Pulls of 2016
#1- 2016 Topps Tribute Superfractor Autograph Alex Gordon (#1/1)
#2- 2015-16 Panini Prizms Rookie Signatures Silver Prizms Kristaps Porzingis (#25/25)
#3- 2016 Topps Tribute Milestone Relic Game Used Ball Kris Bryant (#5/10)
#4-2016 Donruss Signature Marks Gold Terry Bradshaw (#1/5)
#5-15-16 Limited Gold Spotlight Dual Signatures Kristaps Porzingis/Jerian Grant (#8/10)