Not so much the past couple weeks, just a couple of things including my first ever redemption card mailday...here's what I got
15-16 Panini Preferred Crown Royale Purple Auto D'Angelo Russell (#6/49)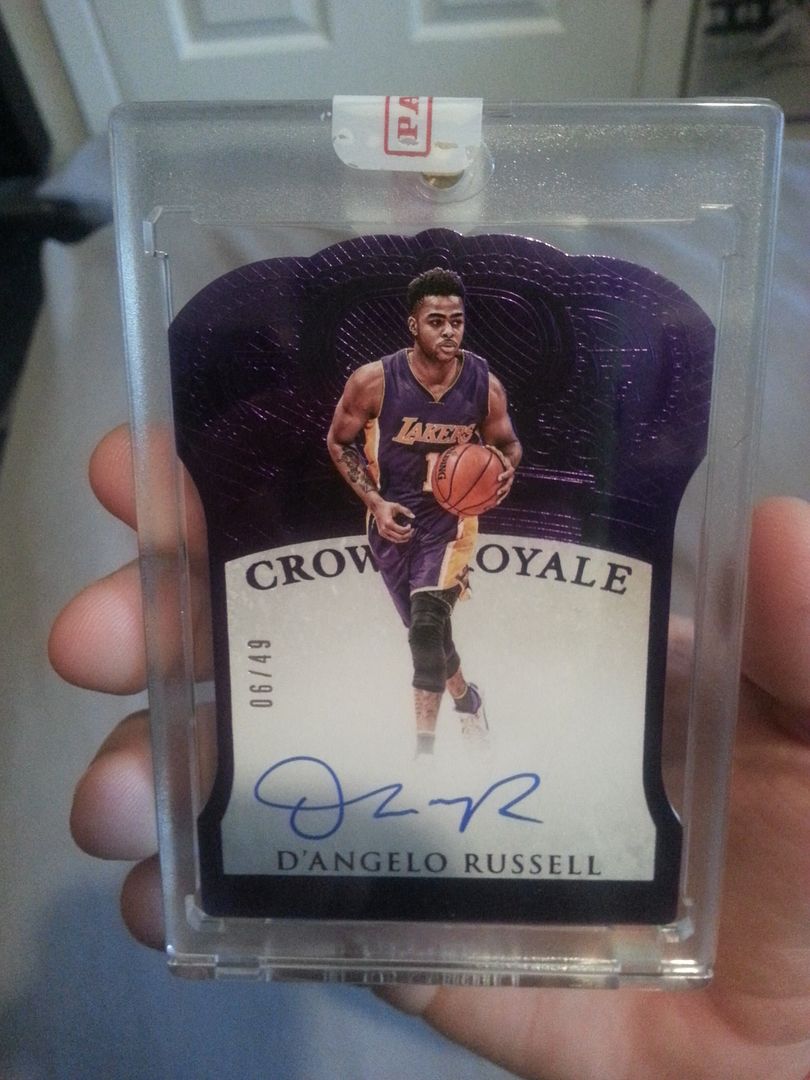 If you remember from my horrid Preferred 3 Box Break, this was the best hit of the break. I always get a little nervous with redemptions (I'm still waiting on Kyrie Auto I pulled a month and a half ago) not being made, so i breathed a sigh of relief when I get an email from Panini saying this has been shipped out. I got in today and it's beauty of a card. On card auto,die cut and numbered to 49, I really like this card. Hopefully Russell has a great season on a super young Lakers team next year.
15-16 Panini Preferred NBA Finals Game Used Jersey Booklet LeBron James (#73/99)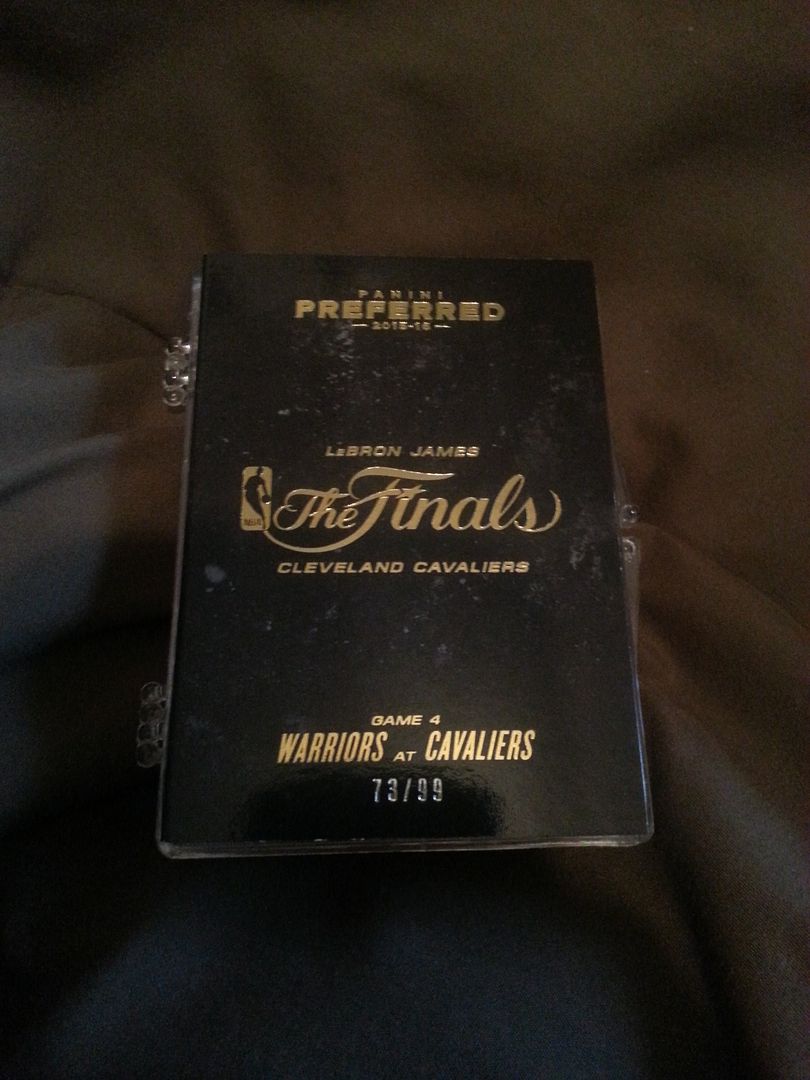 These were the cards I was chasing in Preferred and since I didn't pull any of them, I figured I'd just bite the bullet and pick up the Lebron Regular Jersey Version numbered to 99 copies. I really like this because it comes from a LeBron game used jersey from Game 4 of the NBA Finals, makes it feel so much more special. I'd love to get a patch version if I can find one, but I know it'll cost a ton.