Again, not too heavy, but bigger than last week. Here's what I got in the past week.
2016 Topps Chrome Kenta Maeda Autograph Rookie Card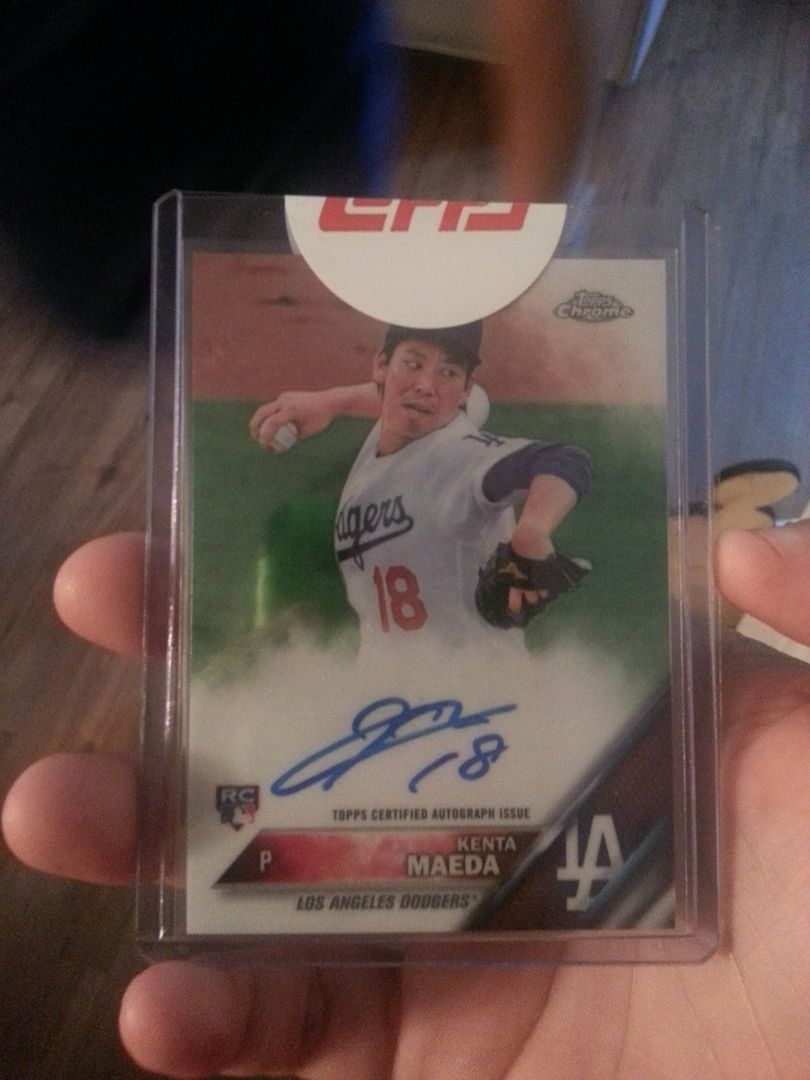 I pulled the redemption for this in my 2016 Topps Chrome Jumbo Box last month and it came in this week. Pretty fast turnaround all things considered. 2 redemptions down..2 more to go.
2015 Flawless Philip Rivers Autograph Jersey Patch Card (#1/25)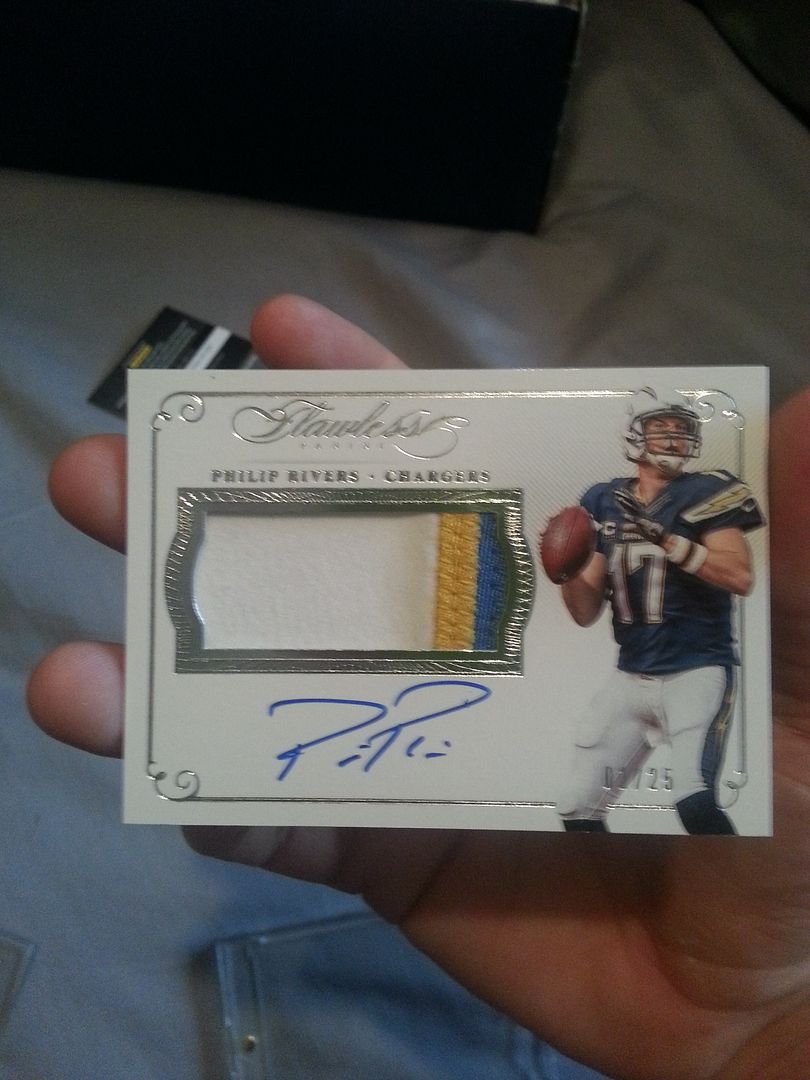 Picked this nice on card auto/jersey patch card of Philip Rivers. Rivers has been a solid QB his entire career and this is the first time I've had his autograph in my collection.
98-99 Hoops Prime Twine Allen Iverson (#125/500)
90's inserts are really hard to turn down, so when I saw this on Ebay, I zeroed on it and was determined to win it. These are super tough to find and the design is what you expect from the late 90's. Just plain awesome. Numbered to 500, it's amazing a card like this was available in a low end brand like NBA Hoops. I remember my cousin Drew had the Stephon Marbury of this set and I always loved it. Definitely my favorite pickup of the week!
95-96 Kevin Garnett SP RC PSA 9
Kind of perfect timing here, as yesterday KG announced his retirement and this card came in today. Garnett is definitely one of the best power forward to ever to play the game and with his retirement, you can beat the Hall of Fame Class of 2021 is going to be one of the most stacked ever with Garnett joining Tim Duncan and Kobe Bryant in retirement. I've been slowly building back my collection up and I'd love to get a KG Finest rookie card back some day. I'm sure I will, but for now, I'll settle for this one. At under 10 bucks, I think it's a very underrated rookie card of KG.
15-16 Immaculate Sneaker Swatches Anfernee Hardaway (#43/44)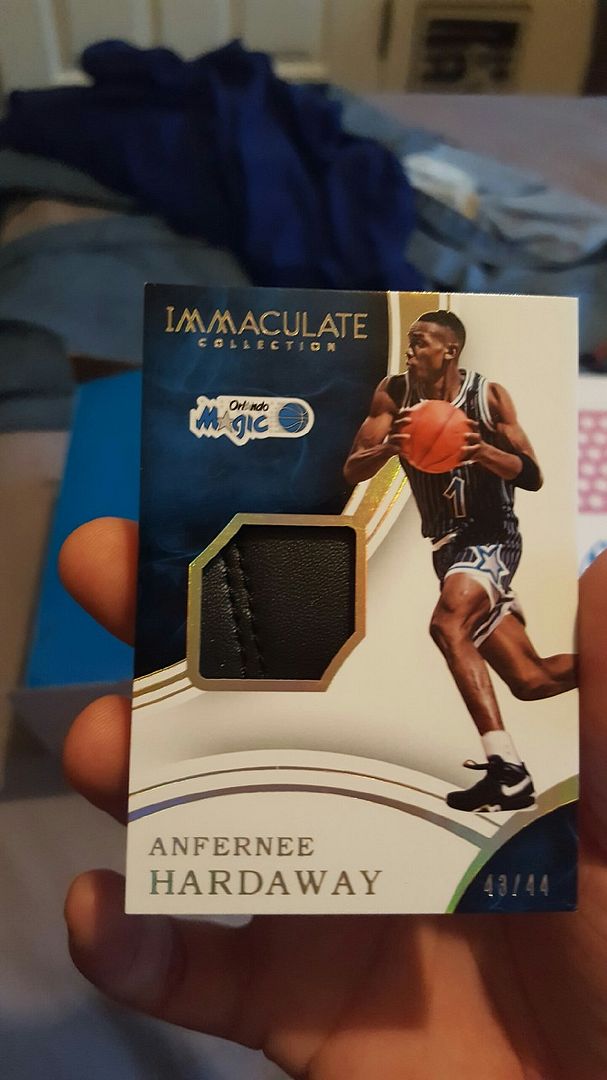 Man is this card THICK. I'm not going to pay 800 bucks for a box of this stuff, but I'll gladly pay $43 for a game used shoe card of my favorite Basketball player of all time!
All in all...not a bad mailweek if I do say so myself!