Another week and another week's worth of Ebay Pickups! Let's get to it!
15-16 Select Blue Prizms Karl Anthony Towns RC (#123/199)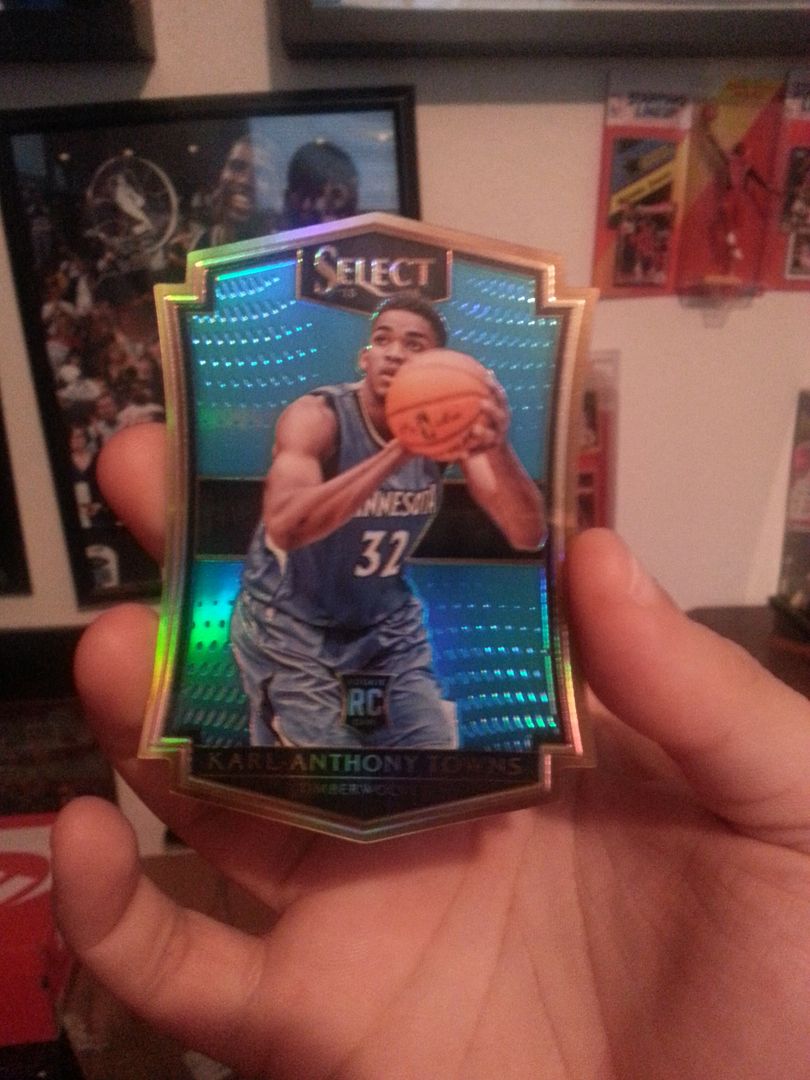 I'm a sucker for die cuts and refractors (or prizms in Panini's case) and I've been trying to add more KAT's to my collection. Really like the look of this card and it didn't cost an arm and a leg
13-14 Select Red Hot Prizms Lebron James (#28/49)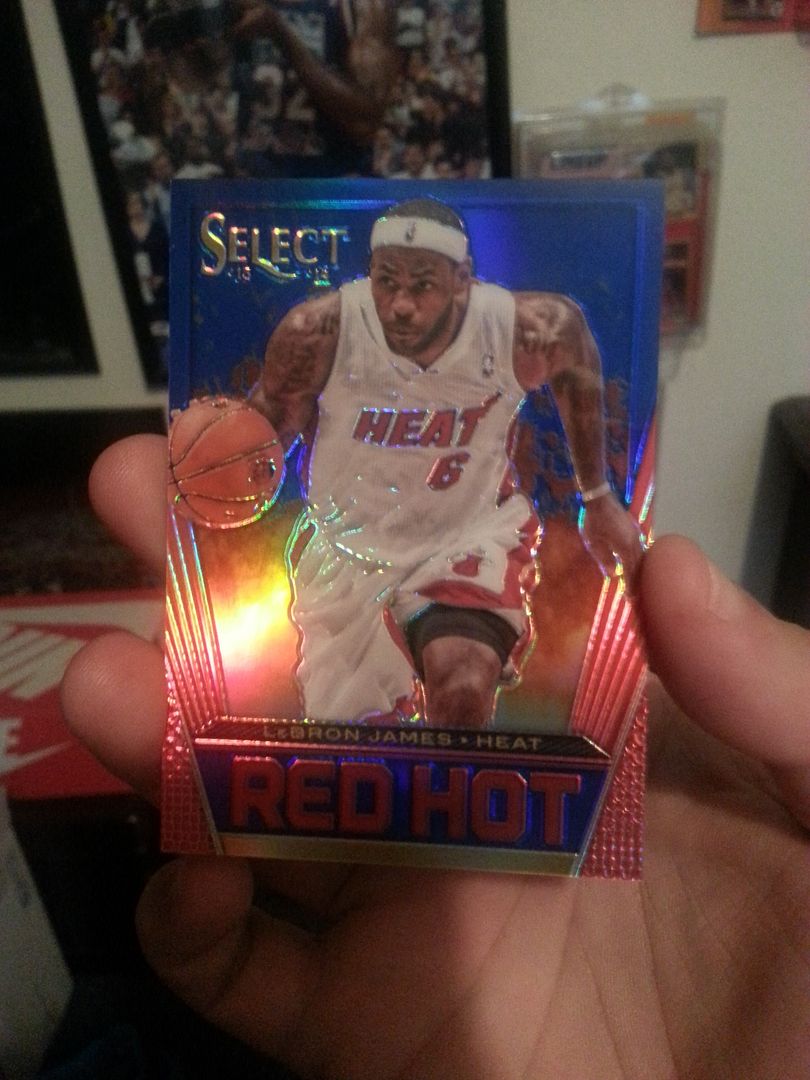 Believe it or not, this is only the 2nd card (excluding base cards) of Lebron that I have in the box I keep my better cards. His cards are just way expensive and I've been focusing more on last year's rookie class than him, but again, Prizm technology caught my eye and I grabbed this.
15-16 Prizm Light Blue Prizm Kristaps Porzingis RC (#61/199)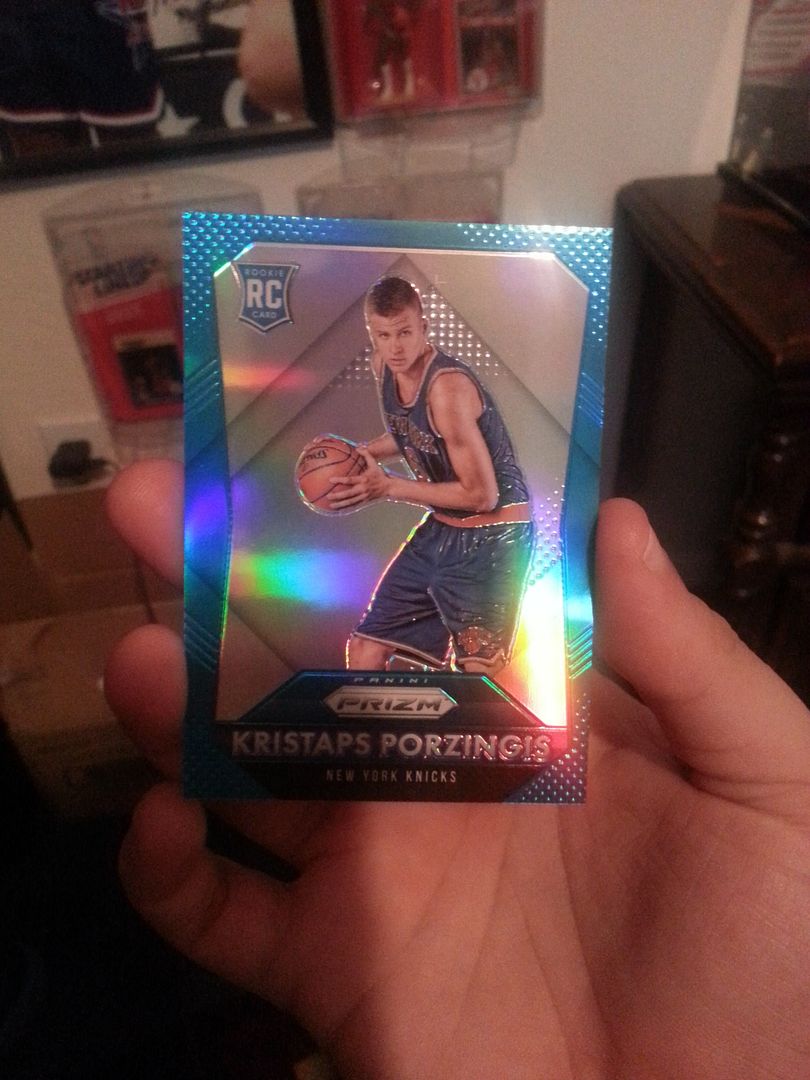 So right now 15-16 Prizm is a super hot set, ironically the easier to find silver prizms (which are unnumbered) are the ones commanding pretty high prices. It seems like collectors are treating these like Panini's version of Topps Chrome which is resulting in the sudden spike in price. So far, the other parallels (which there are many) haven't done the same, but just in case, I picked up the Light Blue Porzingis numbered to 199. It cost me under $20, so who knows, maybe these will catch on too. It doesn't hurt that the cards look nice!
15-16 Prizm Red Ruby Prizm Karl Anthony Towns RC (#48/350)
Just like the Porzingis Light Blue Parallel, I had the opportunity to win this Ruby Red Parallel of KAT and I went for it. Another nice Towns rookie to add the collection!
15-16 Noir Game Used Jersey Patch/Auto Grant Hill (#28/49)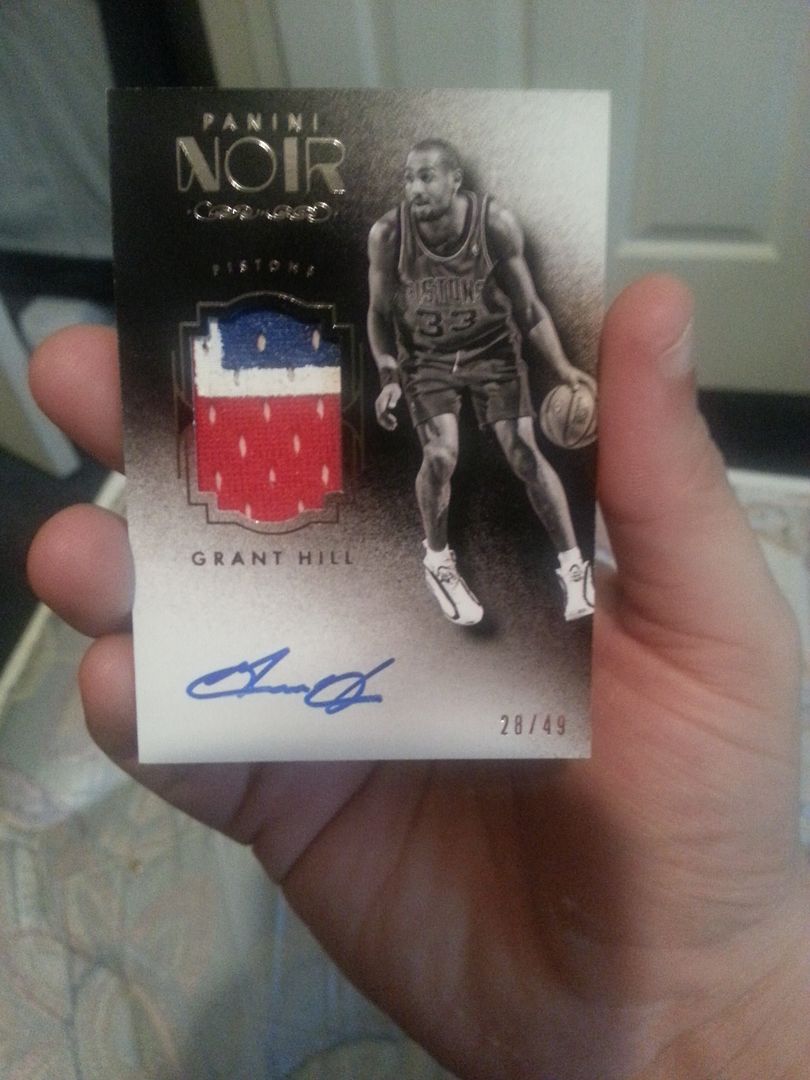 It's good to see Grant Hill is a more abundant signer than he was during my first go around of collecting. I was never able to add him to my collection. When I saw this, I loved it. Cool looking patch and on card auto to boot!