Well, here's the first few maildays I've gotten in 2017.
2016 Prizm Ezekiel Elliott Green Prizm RC
I picked up the regular base version of Zeke's Prizm rookie card towards the end of last year, and I'm a big fan of Prizm Parallels so I decided to chase some of the Zekes. This is the Green Parallel that I believe is exclusive to retail products.
2016 Prizm Ezekiel Elliott Pink Prizm RC
Yup...it's the theme of the break. Another Zeke Parallel, this time the Target Exclusive Pink Parallel.
2016 Prizm Ezekiel Elliott Blue Wave Prizm RC (#87/149) (BGS 9)
All Zeke, all the time. This Blue Wave Parallel is numbered to 149 and graded Mint 9 to boot.
2016 Prizm Ezekiel Elliott Purple Scope Prizm RC (#30/99)
And the last of my Zeke Prizm pickups recently, this is the Purple Scope Prizm numbered to 99.
1993 Topps BlackGold Ken Griffey Jr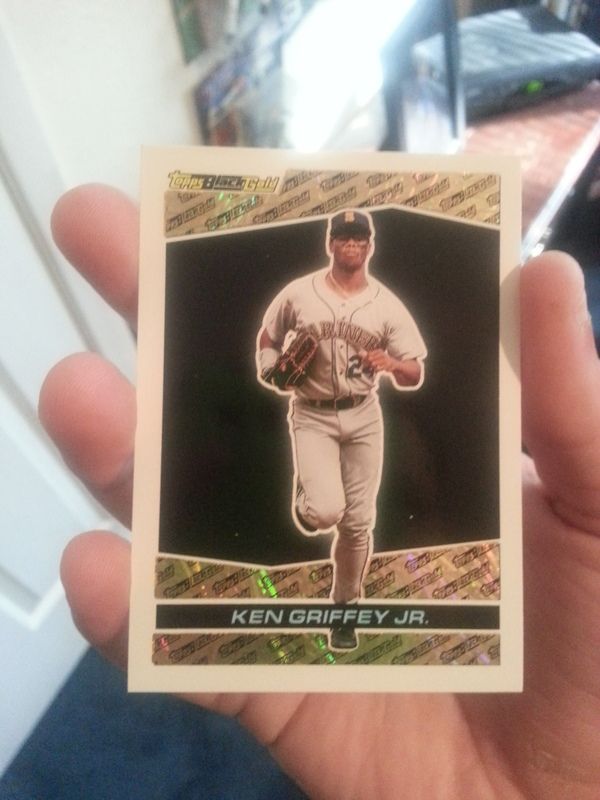 And we'll end this mailday with a sentimental cheap pickup. I was browsing the Blowout Cards Message boards and came across someone who had received a Topps BlackGold Autograph buyback card of Griffey. It was a 1/1 and it looked really sharp with a gold signature. It reminded me of being a kid and wanting ToppsBlackGold cards sooooo bad. I went on Ebay, found this for a dollar and picked it up. I probably overpaid, but that's ok, it's a cool looking card in my book!