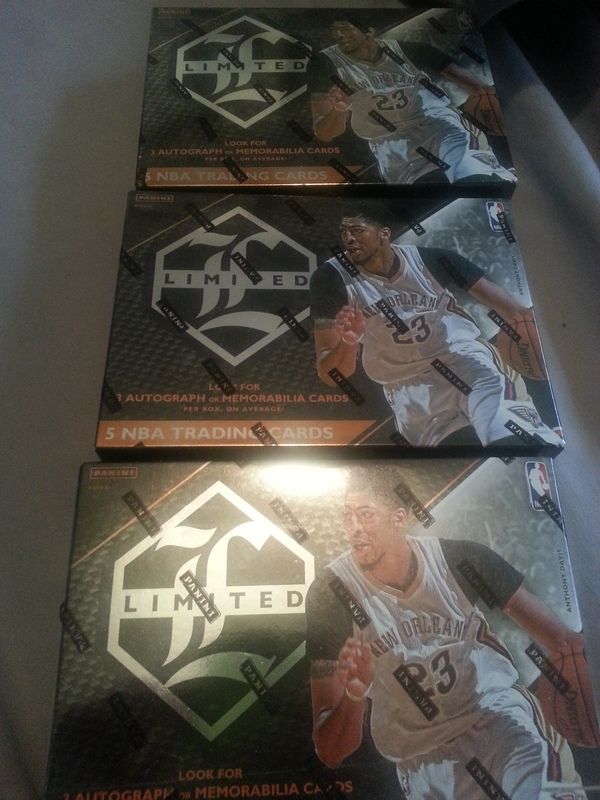 I decided to test my luck with these. Limited is like Gold Standard in that you get 1 pack per box. Each box comes with 3 autographs/memorabilia cards a box. Design is a big deal to me and I loved the way the cards look. Did my luck finally run out?? Let's see shall we?
Box 1
Markieff Morris (#57/80)
Karl Anthony Towns Silver Spotlight!! (#23/49)
Draymond Green Glass Cleaners Jersey (#041/149)
Cameron Payne Unlimited Potential Jersey (#135/149)
Signatures Ben McLemore Auto (#43/99)
Box 2
Elfrid Payton (#43/80)
Rondae Hollis-Jefferson Silver Spotlight (#48/49)
Karl Malone Trophy Case Jersey (#63/149)
Myles Turner Unlimited Potential Jersey (#85/149)
Spencer Haywood Gold Spotlight Signatures (#5/10)
Box 3
Mario Hezonja RC (#09/80)
Kelly Oubre Jr Silver Spotlight (#16/49)
Isiah Thomas Decade Dominance Jersey (#118/149)
Signatures Darrun Hilliard #92/99
and the best hit for last.....
KRISTAPS PORZINGIS/JERIAN GRANT DUAL GOLD SPOTLIGHT AUTO #8/10!!
Overall Thoughts: Welp...no big deal just managed to pull my 2ND PORZINGIS AUTO IN LESS THAN A MONTH! This one is also numbered to 10 copies! Sure Jerian Grant isn't an ideal partner, but hey a Porzingis rookie auto is a Porzingis rookie auto in my book! The Karl Anthony Towns wasn't a shabby hit either. A rookie parallel of the reigning ROY # to 49. The cards are slick and really like the design of the Trophy Case Jersey of Karl Malone. I wish the Malone and Thomas weren't one color swatches though! The Spencer Haywood Gold Auto was a nice surprise. It too, is numbered to 10. The Turner and Payne have a pretty nice swatch of used jersey. I'm happy with the jerseys I pulled. The autos...well lets just say thankfully I pulled the Porzingis as Darrun Hilliard probably won't be in the league very long and at this point, Ben McLemore is just a guy. Overall fun break though, with 5 cards per box and 3 of them being hits and another being a parallel, makes each card feel like there's a chance and a good hit. Very happy that the luck hasn't run out yet! Here are pics of the break!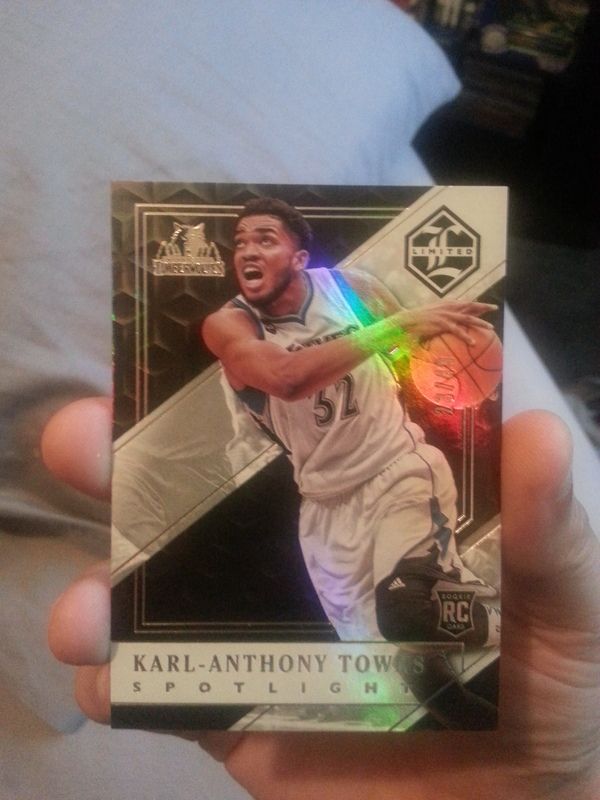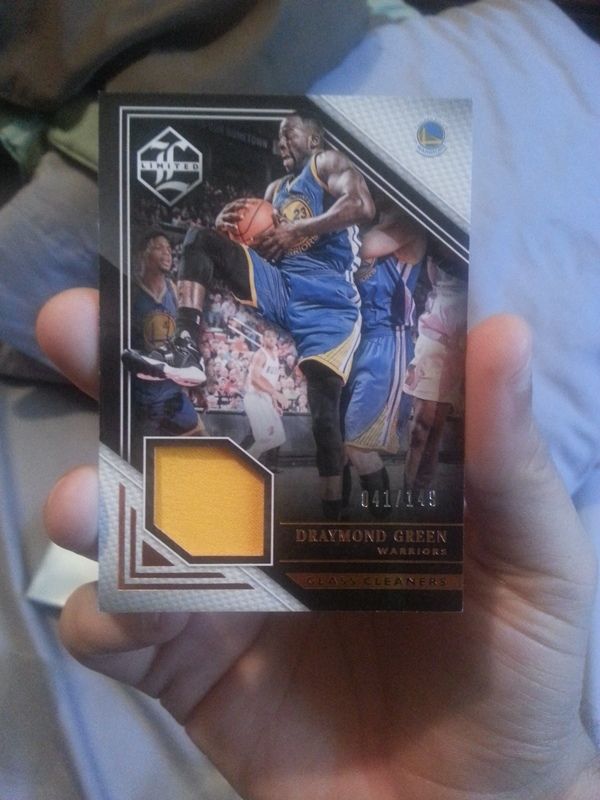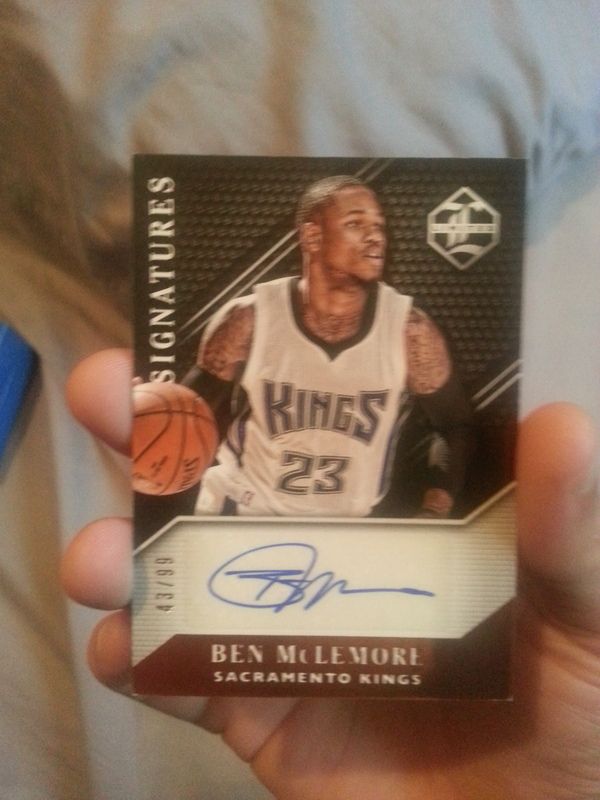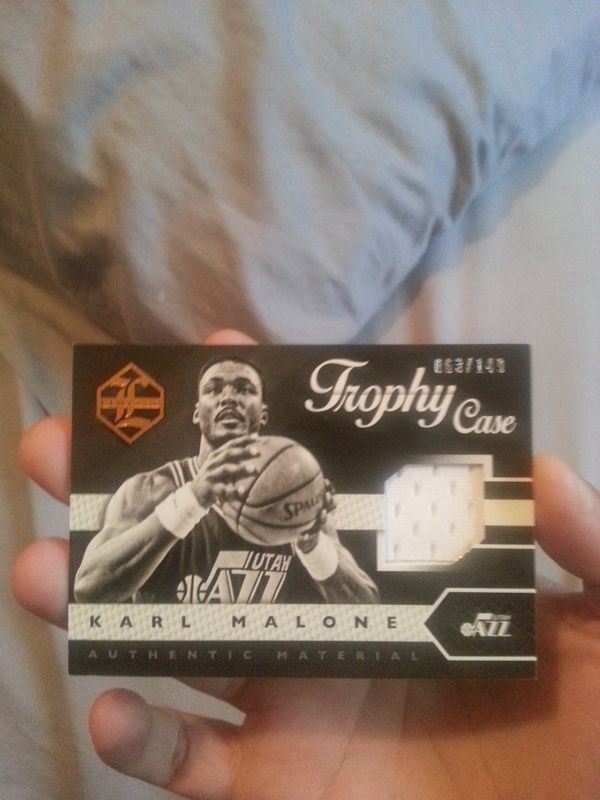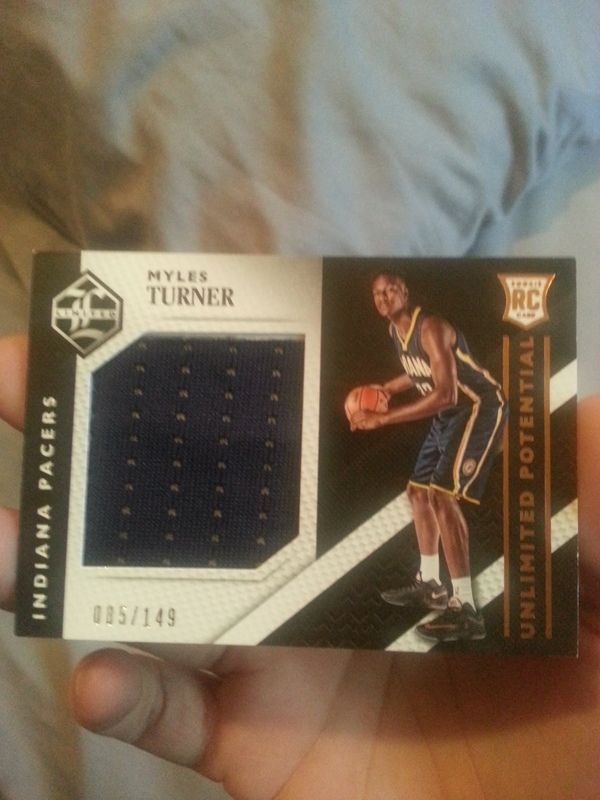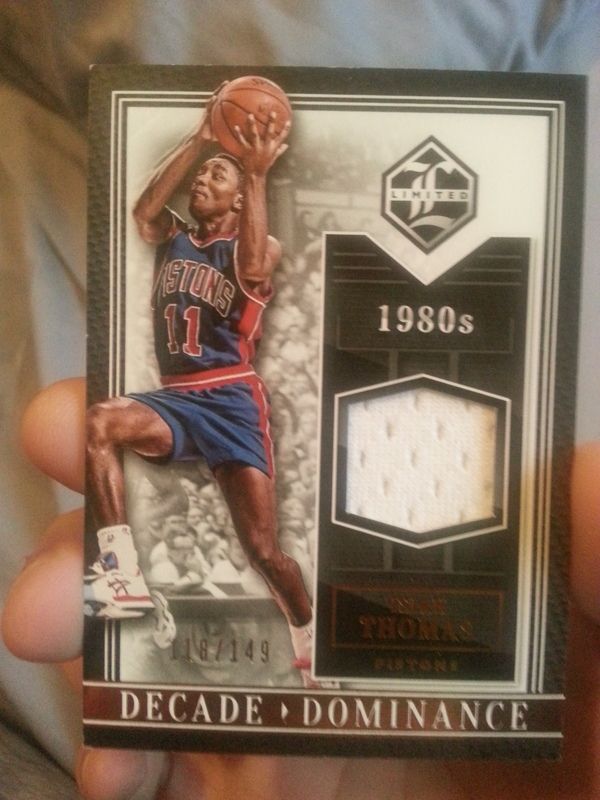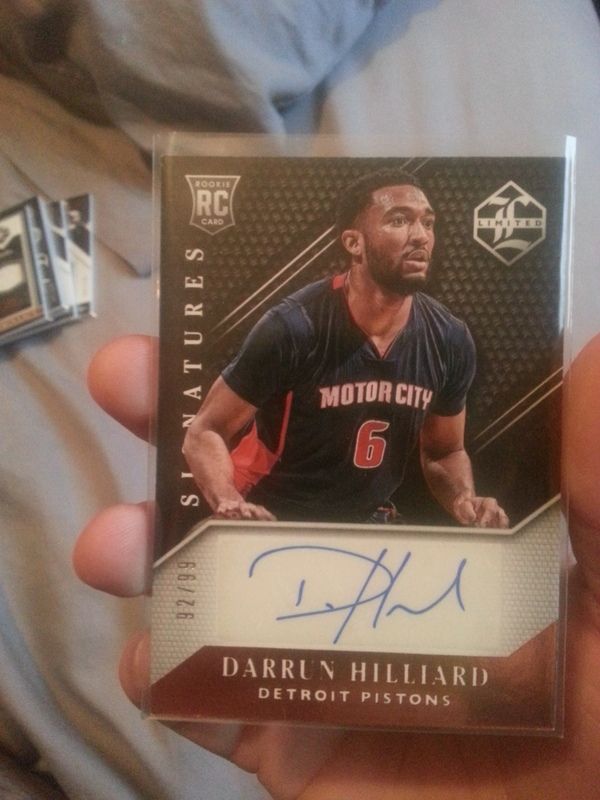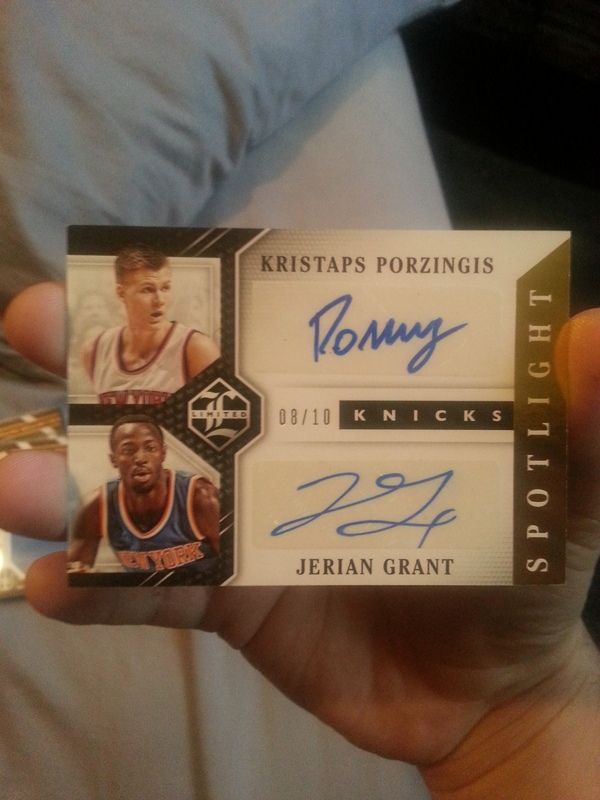 Top 5 Pulls of 2016
#1-15-16 Limited Gold Spotlight Dual Signatures Kristaps Porzingis/Jerian Grant (#8/10)
#2-15-16 Gold Standard Stephen Curry/Klay Thompson Golden Pairs Dual Patch (#12/25)
#3-15-16 Excalibur Karl Anthony Towns Rookie Rampage Autograph Jersey
#4- 15-16 Gold Standard Kristaps Porzingis Gold Strike Auto/Jersey Rookie Card (#56/99)
#5-15-16 Gold Standard Myles Turner On Card Patch/Auto Rookie Card (#11/25)