I haven't made a trade in YEARS..mainly due to the fact that I've been out of the game so long and also because I stopped breaking boxes even longer..only buying singles off Ebay and usually if I bought off Ebay..I intended to keep it. My buddy Leland, who's in my fantasy football league, is a huge Braves fan and when I broke Stadium Club earlier last week he asked if I could set aside any Braves for him. I happily obliged and in return he sent my some Dallas Cowboys. I must say though, he went above and beyond his side of the deal! Here's what I got!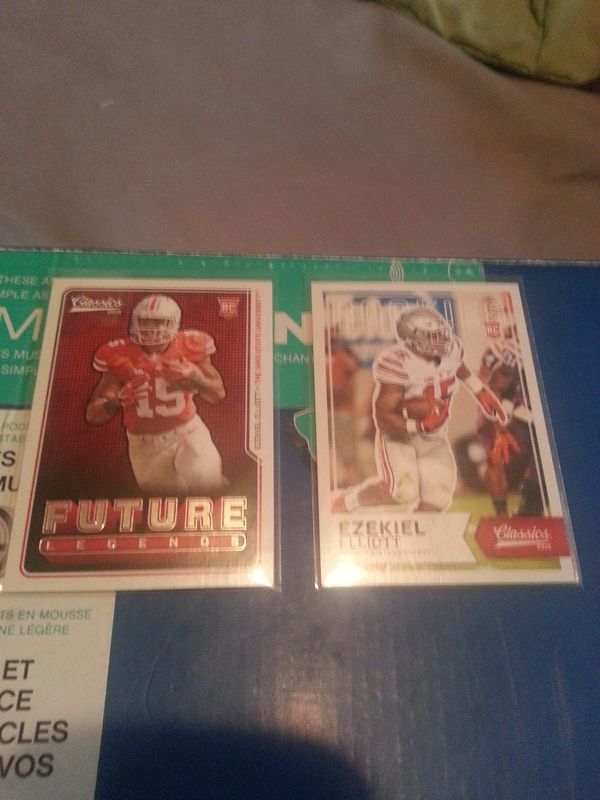 I've been so focused on basketball (and to an extent, baseball)that I haven't had a chance to build a football collection, so this was a pleasant surprise. My first two Zeke Elliott rookies! Being a huge Cowboys fan, i haven't been this excited for a player well since Dez actually lol. I'm hoping from huge things from the offense this year!!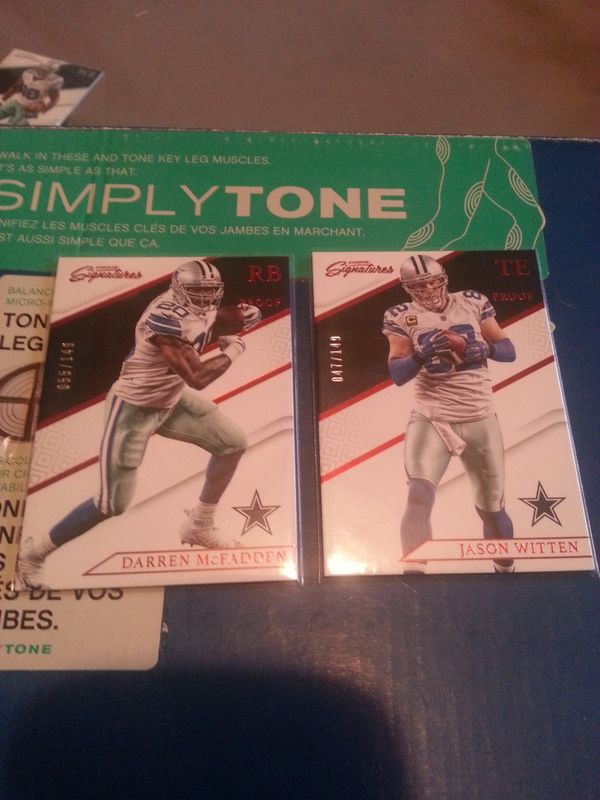 A couple of Prime Signature proof cards # to 149 of Darren McFadden and Jason Witten. Witten is probably my favorite Cowboy of the current crop as he just reminds of the Cowboys I used to love in the 90's. He would fit right in. McFadden had a surprisingly healthy and efficient season for us last year, and here's hoping him and Zeke can form a formidable one-two punch in the backfield.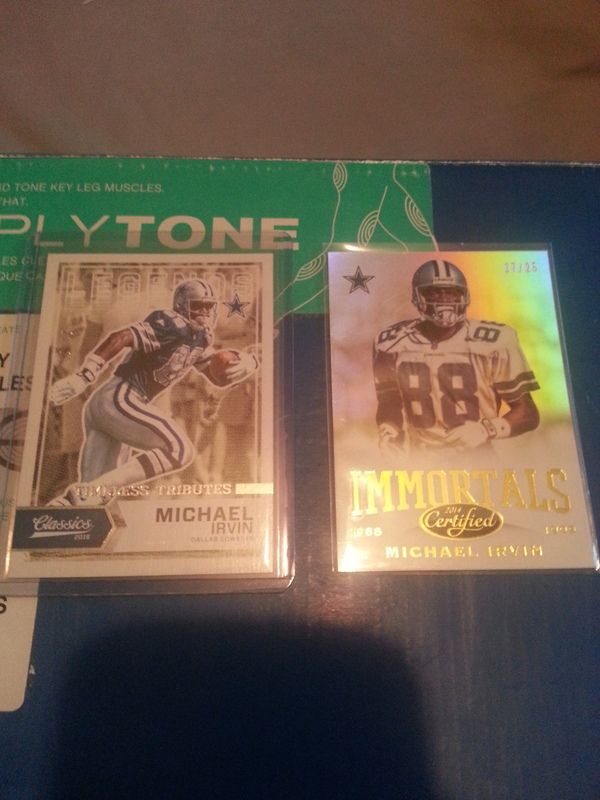 Couple of nice Michael Irvin Parallels numbered to 25! Always great to get cards of The Playmaker!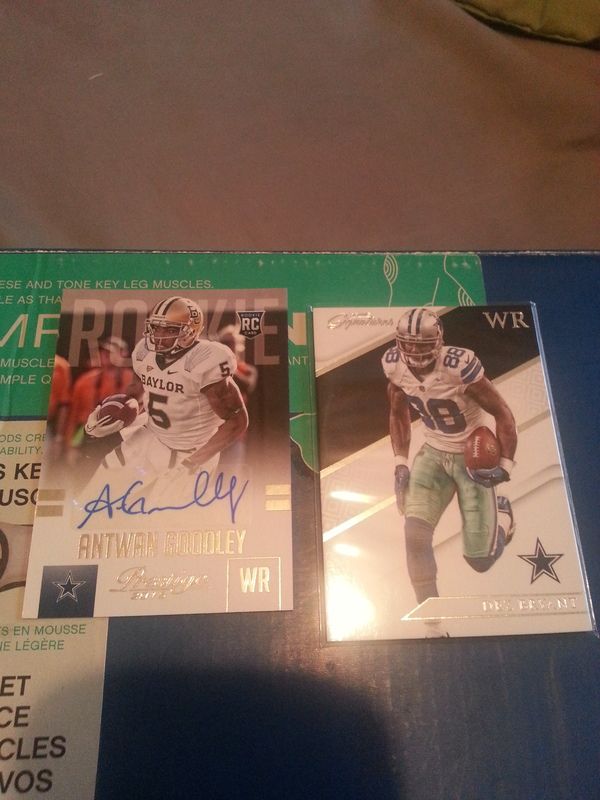 A Dez Base and even an auto of Cowboys Rookie Antwan Goodley!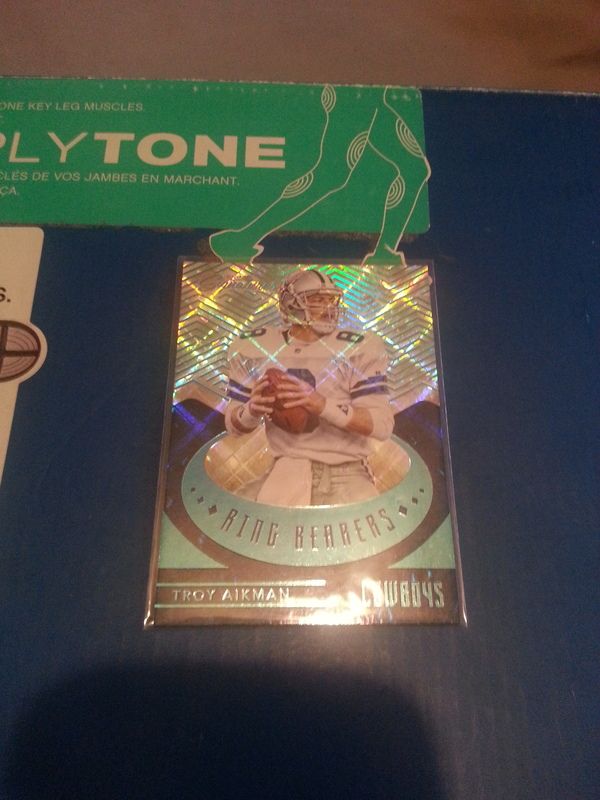 And a sweet looking Ring Bearers insert card of the guy that helped lead us to 3 Super Bowl wins in the 90's Troy Aikman! Numbered to 100!
All in all a great package and it's much appreciated. I'll definitely keep those Braves aside for you when I bust some more baseball again! Thanks Leland!