Now of course I couldn't comeback to card collecting without buying a FEW singles to help rebuild my collection! Here's what I've gotten so far since I've been back
12-13 Panini Innovation Kobe Bryant Stat Line Game Worn Jersey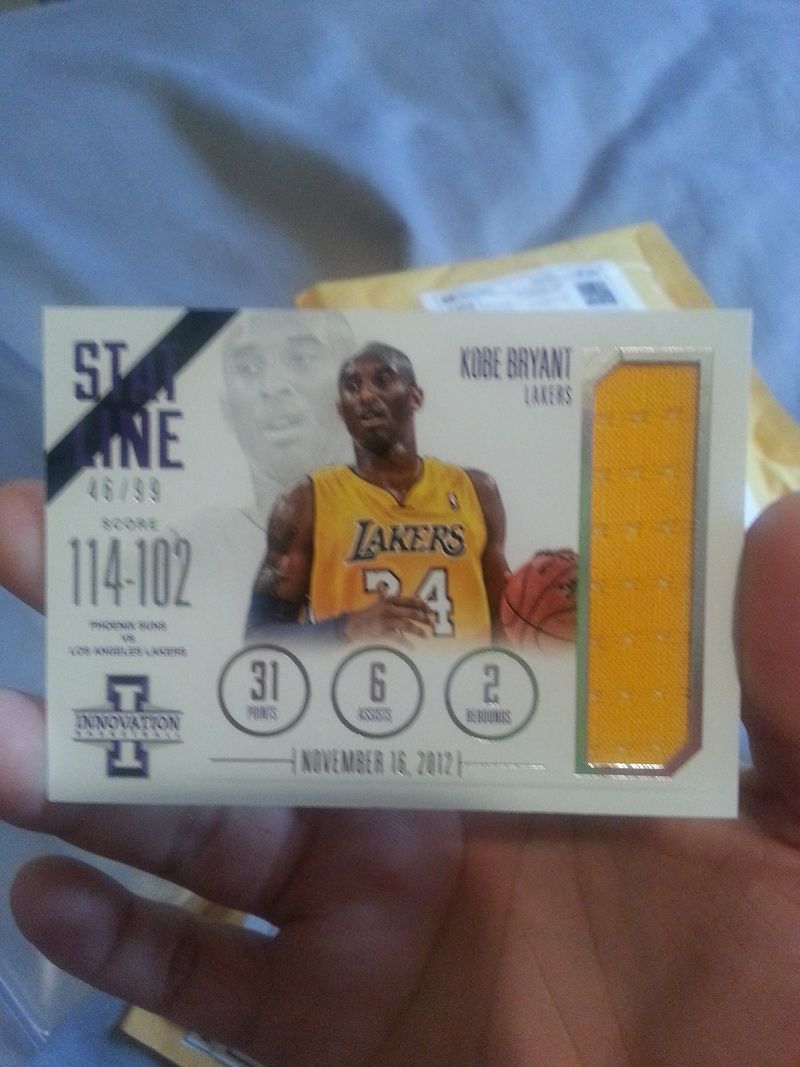 So I started out very low key. Just a typical game used jersey card of the Black Mamba. I know jersey cards are for the most part commonplace, but the reason I bought this was because the jersey piece is actually tied to a specific game, something I've been advocating FOREVER in this hobby. I wish all memorabilia sets were this transparent, but at least I know this is a swatch of a Kobe game used jersey used in a specific game. Just thought it was very cool and it was under 10 bucks.
15-16 National Treasures Colossal Gold Game Used Patch Kyrie Irving #9/10
Yeah...it didnt take long for me to go a little more high end. Love the huge swatch, numbered to 10 copies, and of a great young player who already has a title under his belt.
15-16 Absolute Tools Of The Trade Triple Patch/Ball Karl Anthony Towns #23/25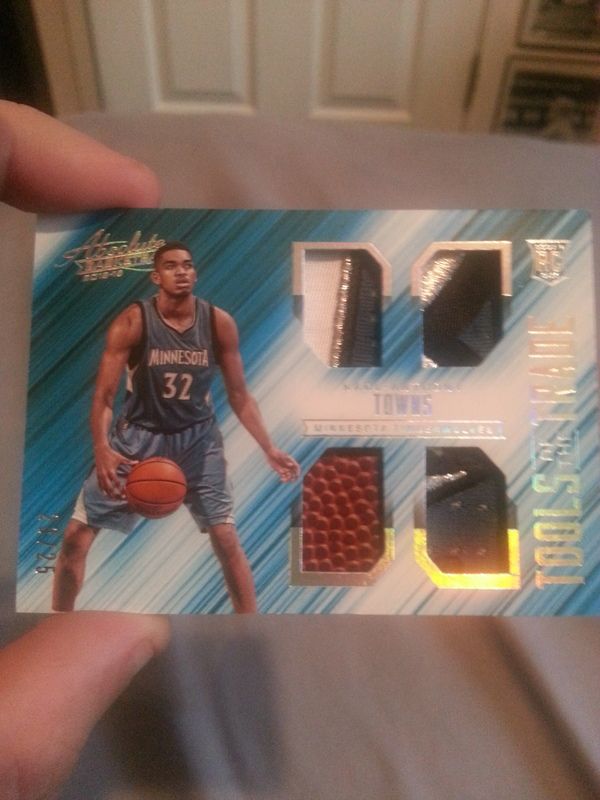 I'm really taking a liking to Minnesota. They have the talent to eventually be a power house in this league and Towns will be the franchise player. Love the design and patches on this card. Couldn't pass it up.
2015 Topps Strata Auto/Patch Mike Trout #10/25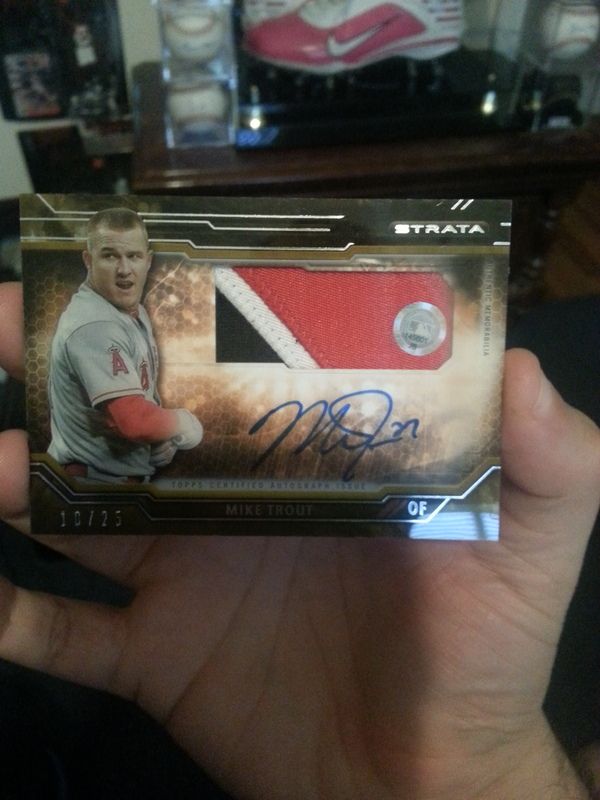 I admit, I was on Blowout Cards message boards and I saw someone's mailday had this card and I became jealous and wanted one back. Not only is it autographed by arguably the best baseball player in the game today but the patch can actually be traced back to the jersey worn by Trout (All Star BP Jersey) thanks to the MLB Authentication sticker. Again, love that Topps was able to get these MLB Authenticated. Great looking card
96-97 Topps Finest Gold Refractor Kobe Bryant PSA 9 Mint
Immediately shot up to the top as my favorite card in my new collection and it'll be very tough to beat any time soon. Originally, I just wanted the regular version of this card as I really love the look of it, but then I got greedy and said...screw it...go for the gold standard of this card, which is the refractor parallel. It's such a beautiful card. In my opinion, the best looking Kobe rookie out there (better than the Chrome Refractor).
13-14 Flawless Ruby Patches Kareem Abdul Jabbar #12/15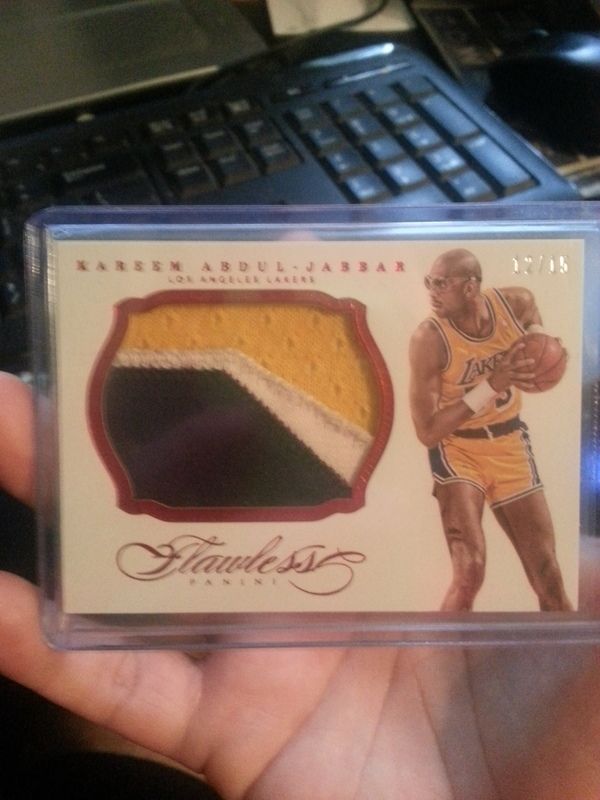 I had some EBay Bucks to use up and there was no way I was letting this card slide by me. A gigantic patch of the NBA's All Time Leading Scorer. Already a top 3 card in my collection.
So I'd say it's been a nice start in rebuilding my collection!