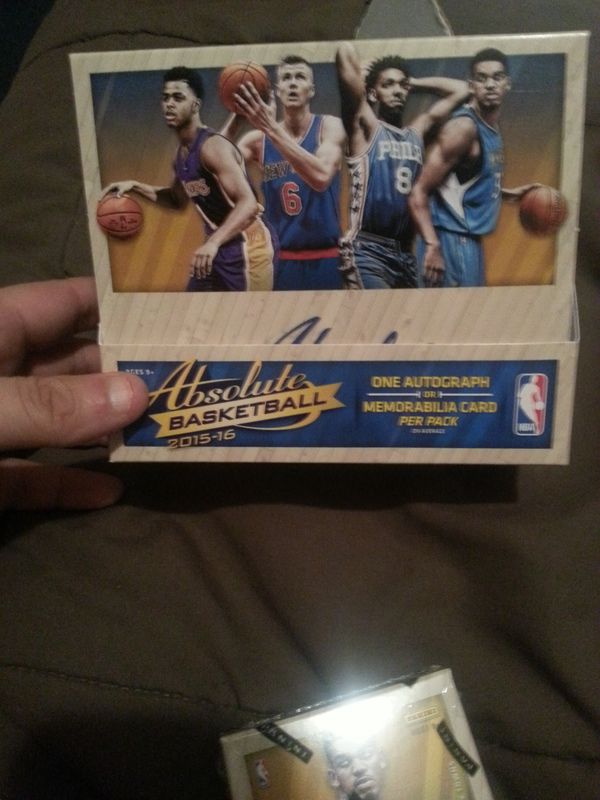 We're getting near the end of last Monday's 15 box extravaganza and next on the list is Absolute Memorabilia Basketball. I've seen a ton of breaks of this online for both football and basketball and it always seems like a fun break. I'm a fan of the Tools Of The Trade set, which could have anything from a jumbo patch auto to a card featuring 6 pieces of memorabilia. I wanted to try it out for myself so I bought a box. Here are the results!
Retired
James Worthy (#154/999)
Steve Kerr (#93/999)
Richard Hamilton (#858/999)

Rookie
Trey Lyles (#857/999)

Tools Of The Trade
Justice Winslow Triple (#13/99)
Justice Winslow Triple (#82/99) Yup got 2..grrr

Frequent Flyers Jersey/Auto
Rondae Hollis-Jefferson (#73/149)

Frequent Flyers Jersey
Karl Anthony Towns (#64/99)
Overall Thoughts: Well....I figured out another pet peeve of mine while opening this box...look there's only 4 mini boxes per box, each with a hit. Imagine my disappointment when I hit two of the same card and it's of Justice Winslow. I don't mind two DIFFERENT Winslow cards at the least, but the SAME card which is seriously only worth about 99 cents for half my hits? Not cool at all. To me, there should be no excuse for this happening. I was hosed right off that bat and again it ruined the rest of my break. There's really nothing else going on for the set besides the hits. Besides parallels of the Rookies and Retired Players (which I didn't hit any) there's zero inserts. My 3rd hit was an auto/jersey of rookie Rondae Hollis-Jefferson and I did hit a jersey card of KAT, but at the end of the break I was just too disappointed in getting two of the same low end hit, that it would've taken a nicer card to lift my spirits. Again, this is no indicative on the cards themselves. I like the cards. Very Disappointed though in a break that I had high hopes for. Here are the pics of the cards.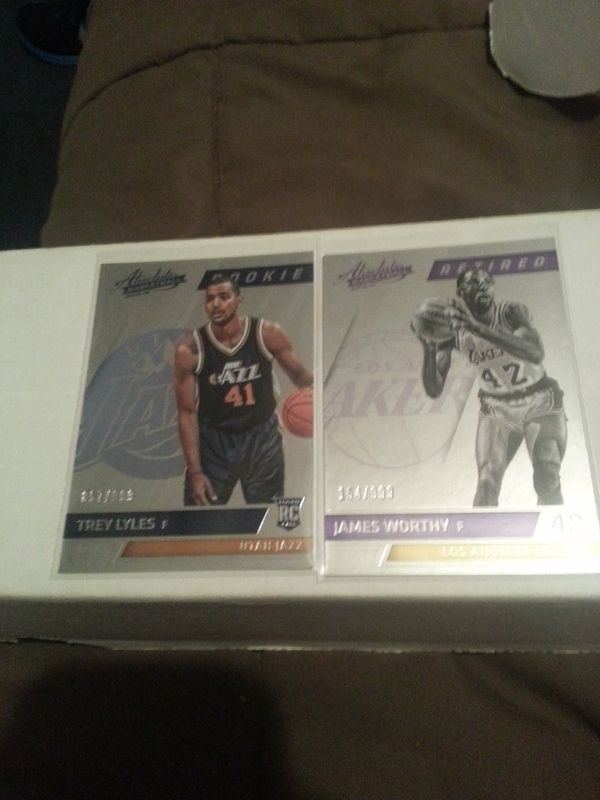 A look at the rookie or retired player that you get per pack. They look exactly like the base cards only are numbered to 999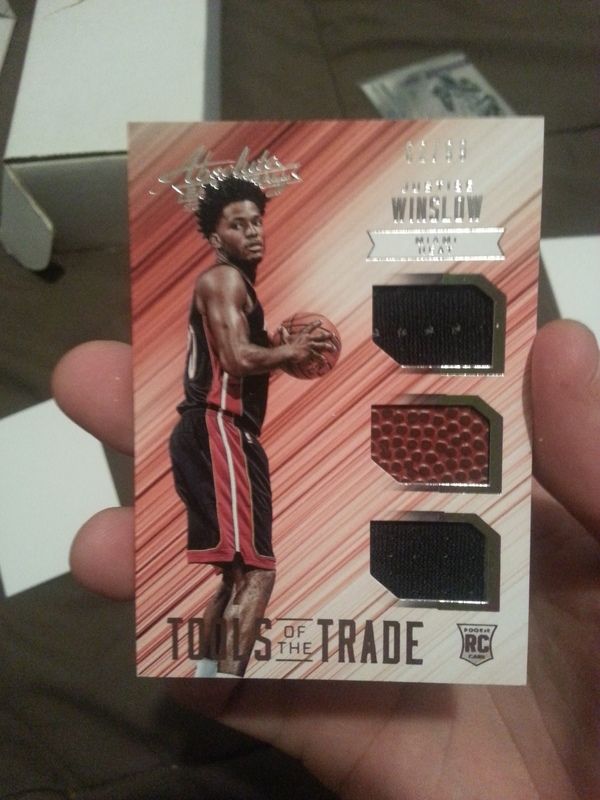 Got two of these out of my 4 hits. Very disappointing
Not a bad looking card and auto to boot. Hopefully Jefferson rebounds from an injury plagued rookie season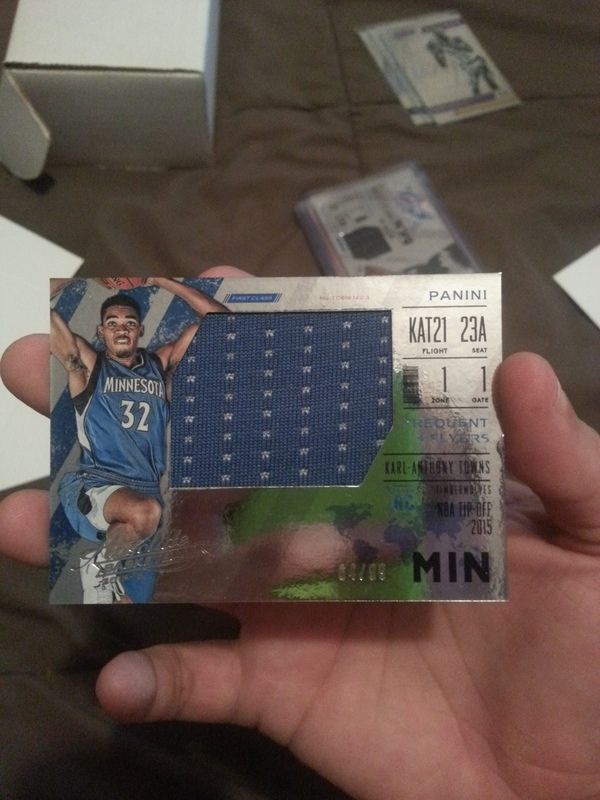 Well at least it's a KAT...it still doesn't help undo the damage two repeat hits did to this break
Top 5 Pulls of 2016
#1- 2016 Topps Tribute Superfractor Autograph Alex Gordon (#1/1)
#2- 2016 Topps Tribute Milestone Relic Game Used Ball Kris Bryant (#5/10)
#3-15-16 Limited Gold Spotlight Dual Signatures Kristaps Porzingis/Jerian Grant (#8/10)
#4-15-16 Gold Standard Stephen Curry/Klay Thompson Golden Pairs Dual Patch (#12/25)
#5-15-16 Excalibur Karl Anthony Towns Rookie Rampage Autograph Jersey