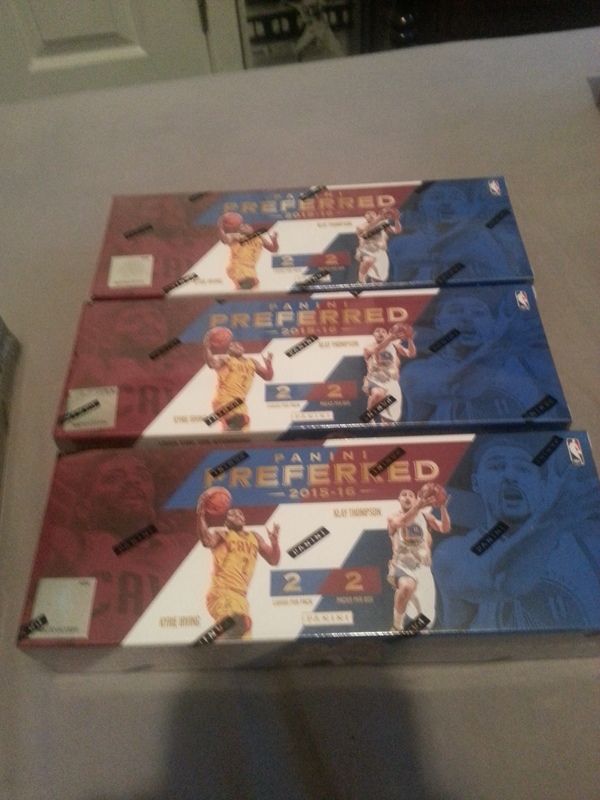 So this will be probably be my last box break in a while since A)I've basically caught up and broken all the product I've wanted in 15-16 Basketball and B) Looking at upcoming products, Preferred was really the only product I've been looking forward to opening probably until the new basketball season. Preferred one of Panini's more popular yet riskier products. It's the pure definition of hit or miss. The big draws to this products are the Silhouettes ( Jersey or Patch on card auto cards that have been a staple of this product from the beginning) and the NBA Finals Booklets (cards that contain swatches of jerseys from the teams in the NBA Finals the previous season, with the HUGE moneymakers being the 1/1 Finals Patch Logomans). It's very pricey and I know the risks, but decided to rip 3 boxes and hope for the best. Here's what I got..
Box 1

Trending Upward Quad Jersey (#53/199)
DeAngelo Russell
Anthony Brown
Larry Nance Jr.
Marcelo Huertas

Crown Royal Purple Auto
Deangelo Russell Redemption (# to 49)



Rookie Playbook Prime
Cameron Payne (#5/5)

Rookie Silhouettes
Cameron Payne (#57/99)


Box 2

Stat Line Jersey
Damian Lillard (#122/149)


Unparalleled Autograph
Bill Walton (#27/50)
Justice Winslow (#10/50)

Rookie Playbook Jerseys
Rakeem Christmas (#66/199)

Box 3

Crazy Eights Jerseys (#101/149)
Curry/Klay/Draymond/Barnes/Bogut/Livingston/Iguodala/Ezeli

Preferred Signatures
Gordon Hayward (#50/60)

One on One Dual Jersey
Kevin Durant vs Kobe Bryant (#51/99)

Unparalleled Autographs
Julius Randle Redemption (# to 50)
Overall Thoughts: Disappointment, frustration, doesn't even begin to describe it. The cards themselves, I like them. I know people criticize the booklets but I'm a fan of them. My problems are these. First of all the best two hits (Silhouettes and Prime Patch) were of the SAME PLAYER and of course it was the SAME PACK and it was of....Cameron Payne...ugh. My best hit overall was a redemption (which sucks) of Deangelo Russell, which could be nice...if it gets made. I pulled ANOTHER redemption for a Julius Randle auto (blah) so 2 of my hits in 3 boxes were redemptions. I've seen a ton of this product busted with people getting 5 to 6 Silos a box. I only got one, now granted it's sort of a small sample size,(it's still almost half a case) but still, I've seen 2 box breaks with a Silo per box and I just saw a case break (8 boxes) where the guy hit 7 (with 4 of those being Prime!!). Unfortunately even though some of these cards look like "paper hits" at the price point Preferred is, this was an ugly bloodbath. Like my Luxe break times 1000. If I were to sell (which I'm not planning to because I like the cards) I'd be lucky to maybe recoup I dunno 20-30% of my money back. The Unparalleled Autos are really nice and are on card, and I mean I did pull a Hall Of Famer in Bill Walton, and also a nice rookie auto in Justice Winslow who could be someone to keep an eye on next season in Miami. The Crazy 8 of the Warriors is cool, as is the Stat Line book of Damian Lillard which ties to a specific game. Problem is you're looking at a $20-$40 at most for the Warriors card and the Lillard is probably a $10 hit. Then you get junk like Rakeem Christmas..you get 4 hits and one of your hits it's Rakeem friggin Christmas...that card is probably a $1 card if that. I've learned my lesson the hardway and I will never buy boxes of high end Panini product again (in reality, this isn't even THAT high end for Panini, there's plenty of other products that are above this price point!). If Luxe opened my eyes to the overpriced crap that Panini puts out, than Preferred definitely hit me over the head with it. Don't do what I did, stick to singles of this product. It's not worth the the shitty sick to your stomach feeling you get after breaking this. Ironically my best hit of this 5 box break...came from the lowest end product of the break. Irony's a bitch sometimes....here are the pics of the cards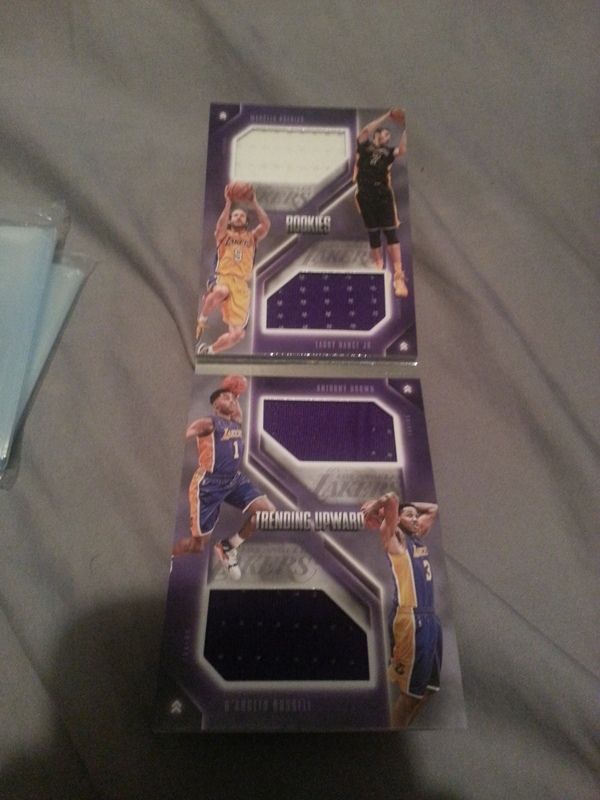 Trending Upward Booklet...I like these types of cards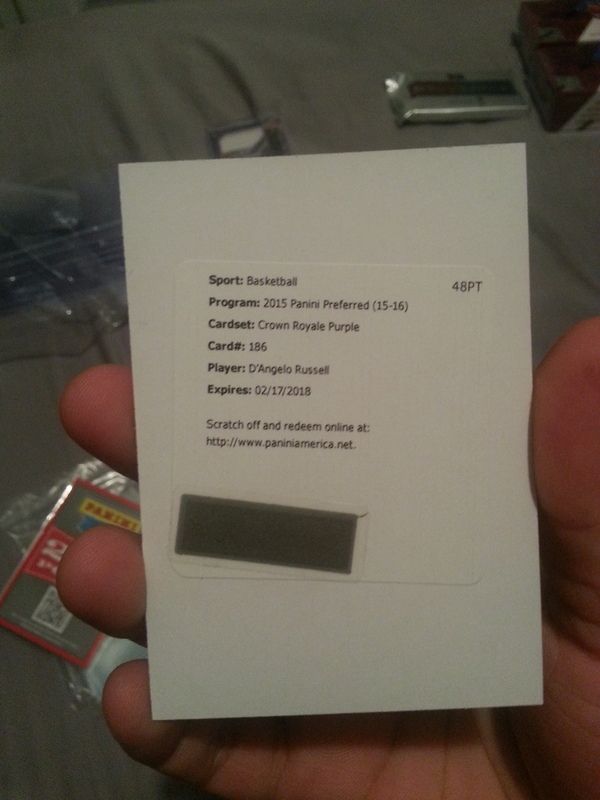 2nd card I pulled and it was a redemption. At the time of the pull, I was actually happy, thinking "well this is a good start". It ended up being the best pull of the break
Again, 1st box, 1st Silo so thinking maybe I'll pull at least one more. Player sucks but they all can't be winners.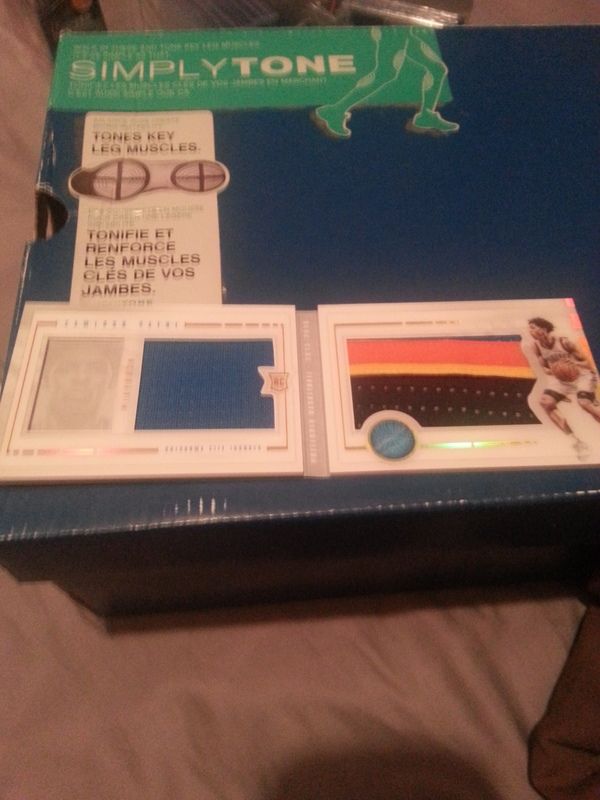 And of course because it's my luck and Panini, this had to be an all Cameron Payne pack and I get a card that's numbered to 5 and just has to of him. It's nice looking though, but definitely not worth much.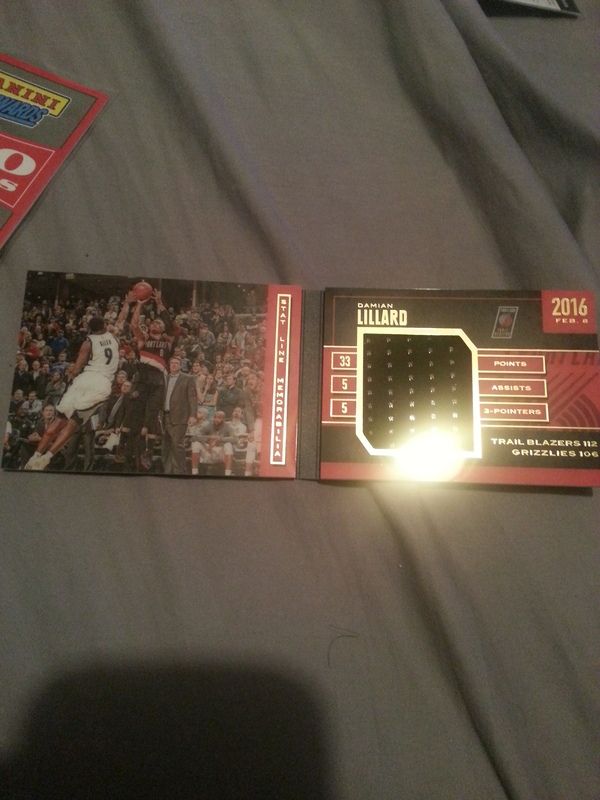 Huge fan of the Stat Line cards and getting Lillard is great. Too bad even Stat Line jerseys aren't worth much.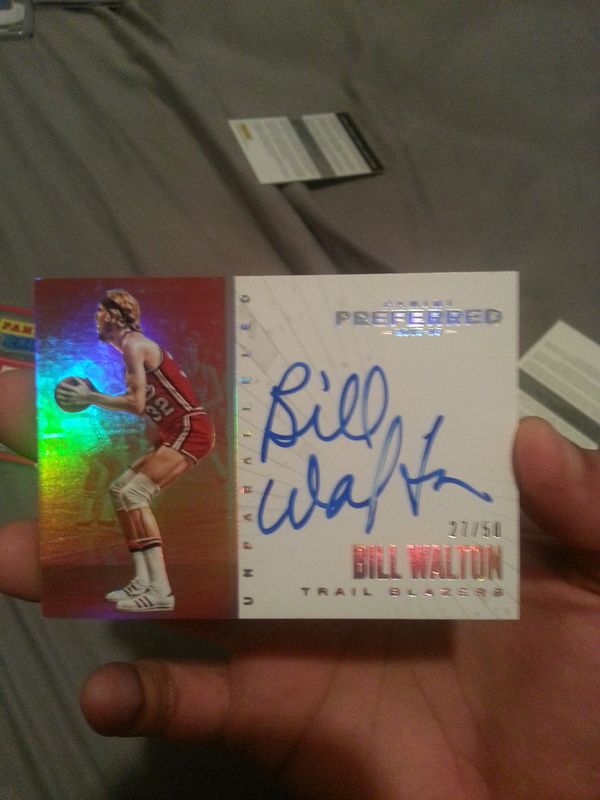 Nice large on card sig of Bill Walton. The Unparalleled autos are really nice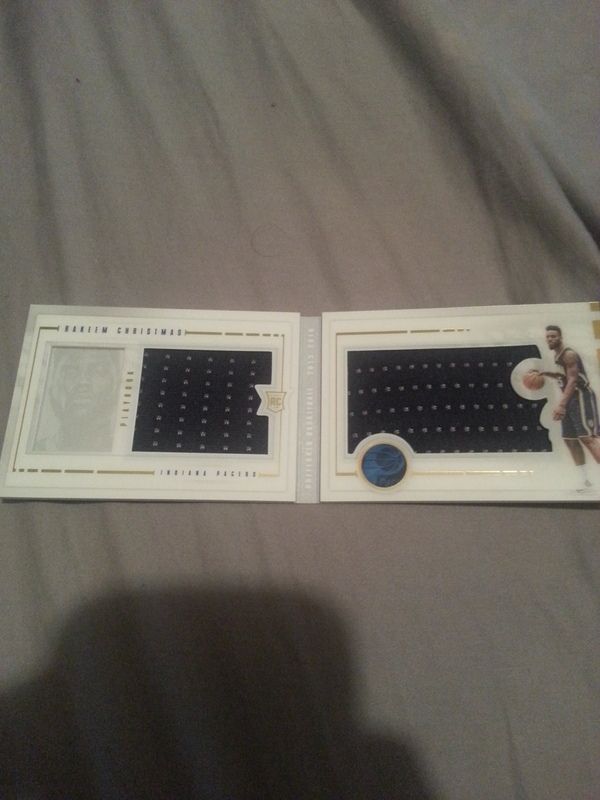 What a waste of hit. I get you can't put monster hits in every box but does Panini REALLY need to include players like this in their higher end products? This is seriously a dollar card (If that!!)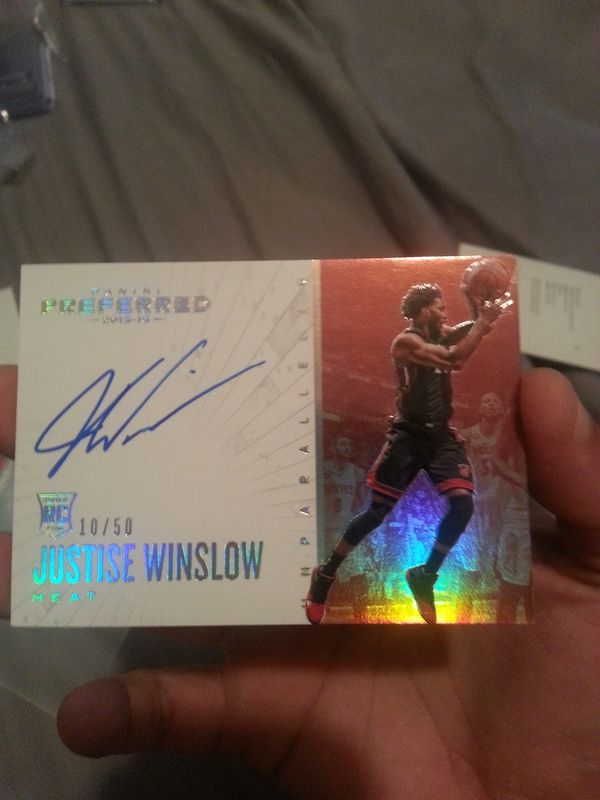 Maybe this card will be look better with the Heat looking like an entirely different team next year. Here's the problem, look at that break..at $220 a box, I totally realize most boxes will NOT break even and even LESS boxes you actually come ahead, but to consistently fall below 50% a box and typically have 20%-30% is just crazy. Shitty way to realize something I already knew.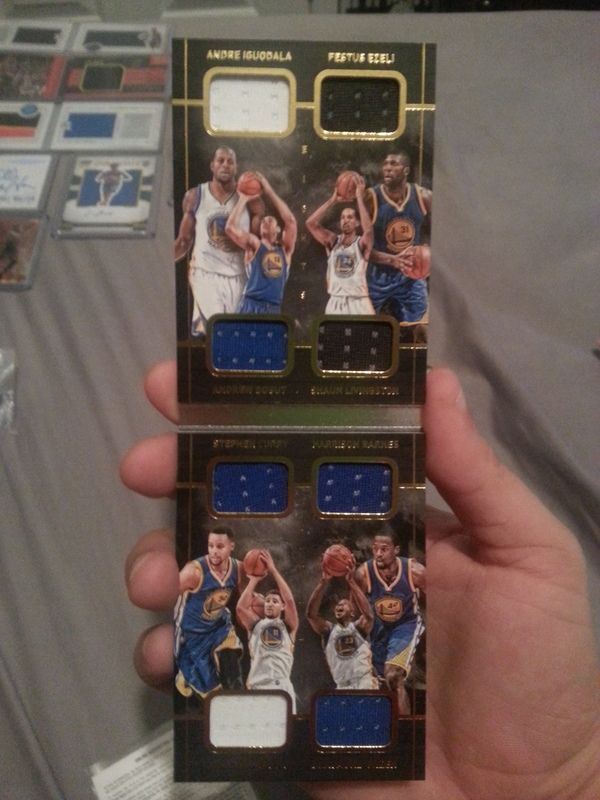 Sweet Crazy 8 book of the Warriors. Again, this isn't even a $50 card though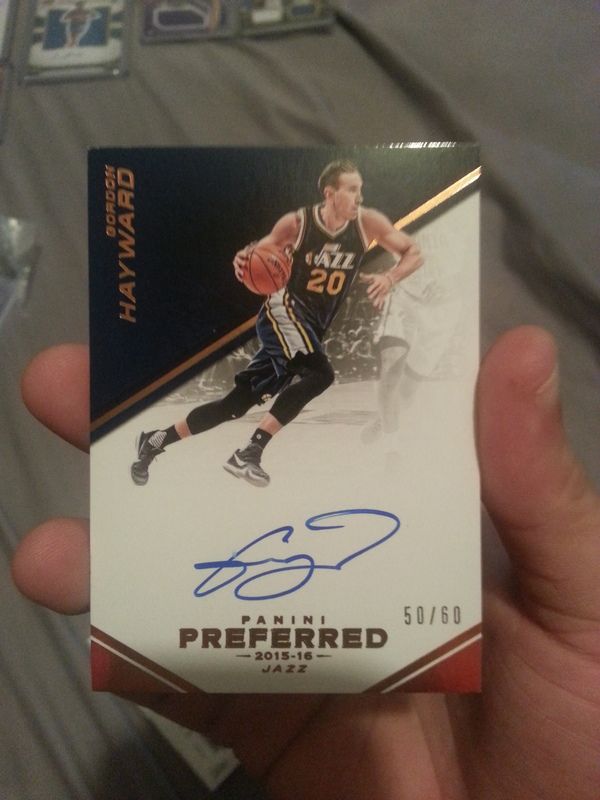 The definition of bla and boring...Gordon Hayward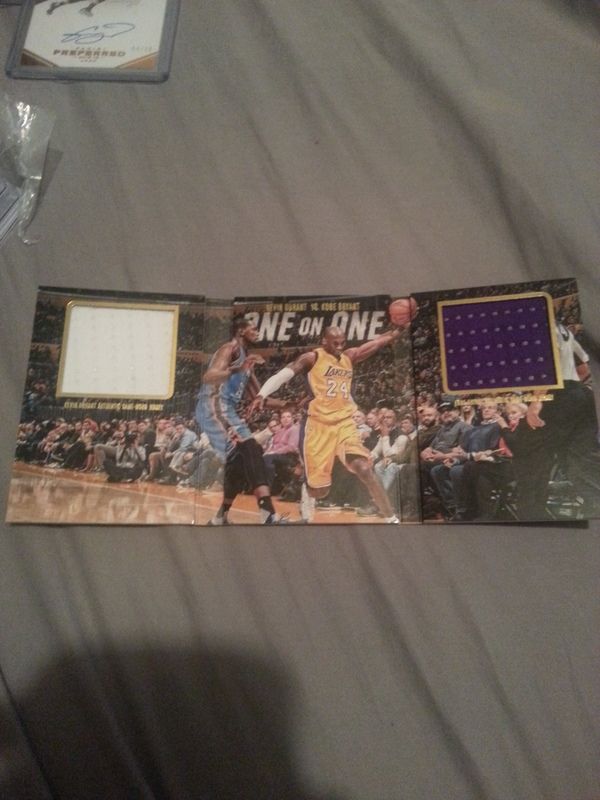 Again, love the design, love the large jersey swatches, and the combo is one of the best...but of course because jersey cards don't mean jack..this is at best a $30 card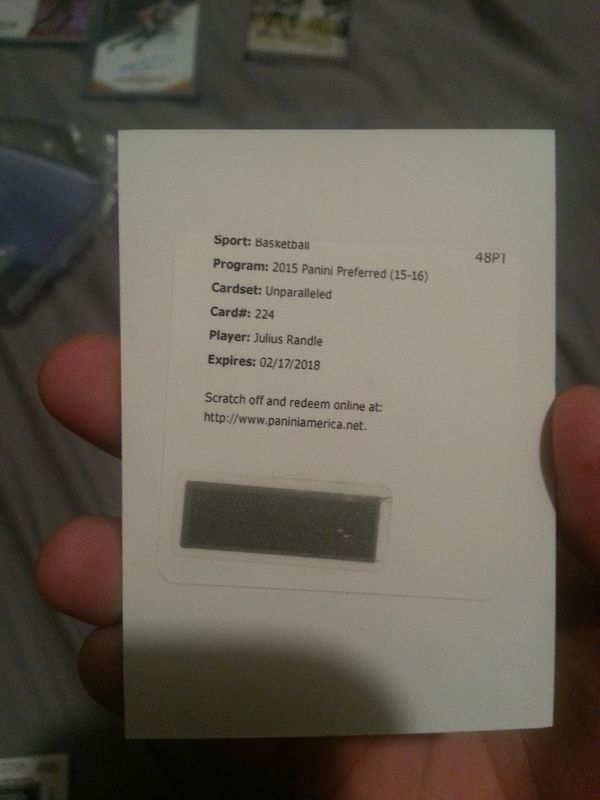 And what a kick in the nuts anti-climatic finish...a redemption for a solid but unspectacular young NBA player. Worst...break...ever

Top 5 Pulls of 2016
#1- 2016 Topps Tribute Superfractor Autograph Alex Gordon (#1/1)
#2- 2016 Topps Tribute Milestone Relic Game Used Ball Kris Bryant (#5/10)
#3-15-16 Limited Gold Spotlight Dual Signatures Kristaps Porzingis/Jerian Grant (#8/10)
#4-15-16 Gold Standard Stephen Curry/Klay Thompson Golden Pairs Dual Patch (#12/25)
#5-15-16 Excalibur Karl Anthony Towns Rookie Rampage Autograph Jersey