Sometimes it's the low end boxes that provide the biggest surprises. Revolution is kind of a throwback set, reminds me of Pacific Prizm sets of the past. What makes it fun and unique is how to decipher what the parallels look like. Each parallel has a distinctive background pattern and I had to go to Beckett to see what was what since although it's easy to tell the parallels apart from the base set, nowhere on the card does it say the name of the parallel, so it's hard to actually tell what you have. Also what makes it a throwback set is the difficulty of hits. You aren't guaranteed anything in Revolution. Autographs are about 2 per case I believe and there are no memorabilia cards. It's really refreshing actually, that this set focuses on inserts and parallels and makes autograph cards so hard to pull, that it feels like a special pull. At around 40 bucks a box for 8 packs, I felt at the very least I'll get some cool base without losing much money. How did I do? Here's the results!
Rookies
Karl Anthony Towns
Justice Winslow
Kelly Oubre Jr
Kevin Looney



Icons
Dikembe Mutombo

New Wave
Gary Harris
Nerlens Noel


Rookie Revolution
Emmanuel Mudiay


Infinite
Richaun Holmes
Walter Tavares
Evan Turner

Nova
Tyreke Evans
Tyus Jones


Angular
DeAndre Jordan

Cosmic
Kyrie Irving (#83/100)


Autograph
Tracy McGrady!!
Overall Thoughts: So yeah...this was definitely a success. Like I said, pulling a TMac auto (on card on top of that) is great, but it feels even better when the odds of pulling any autograph are 1 out of 69 packs. Combines that with a sweet Kyrie parallel numbered to 100 and a KAT rookie and this was definitely a solid box! I love distinctive cards, so the base set is great with the various vivid and sparkly backgrounds. My favorite insert set is definitely the Icons set because of the die cut of course! These boxes are super cheap, and if you're looking for a fun basketball fix this product is highly recommended!! Here are pics of the hits!
Kat Base RC. Base cards are differentiated by the sparkly background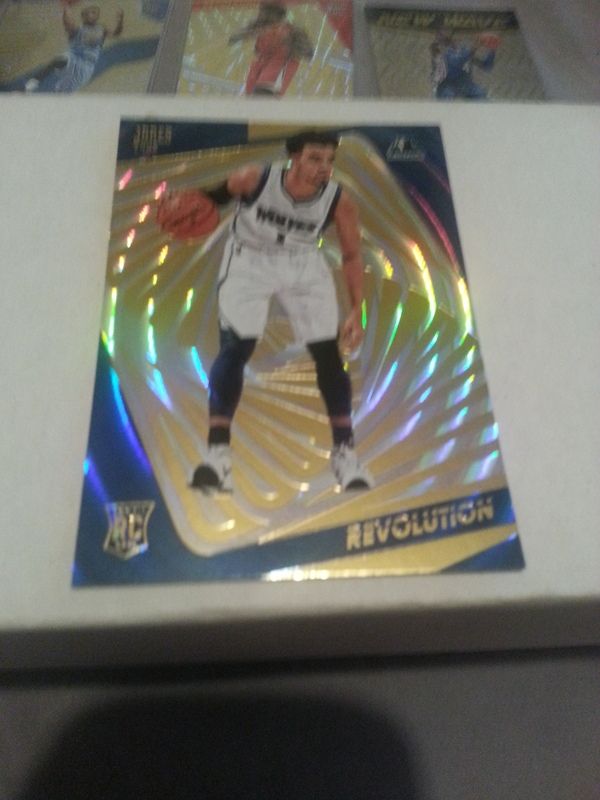 Nova Parallels have the circle background pattern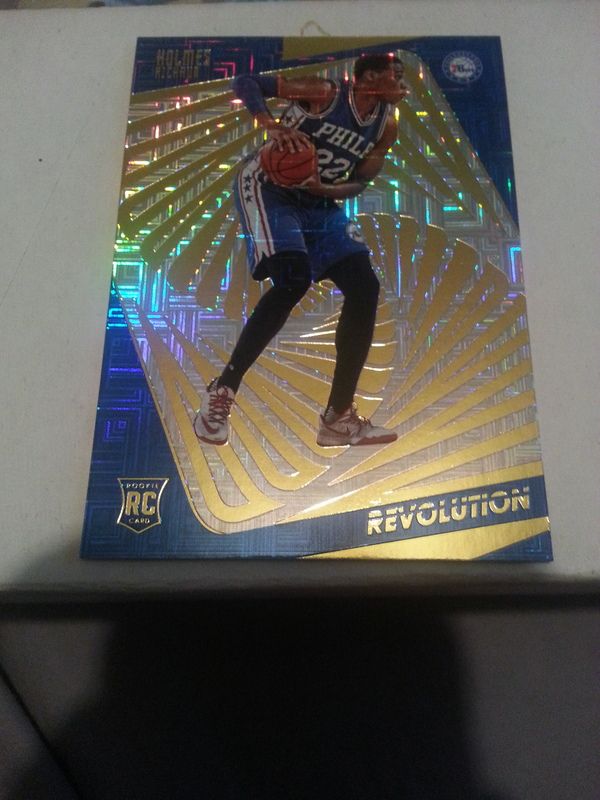 Infinite Parallels have the maze background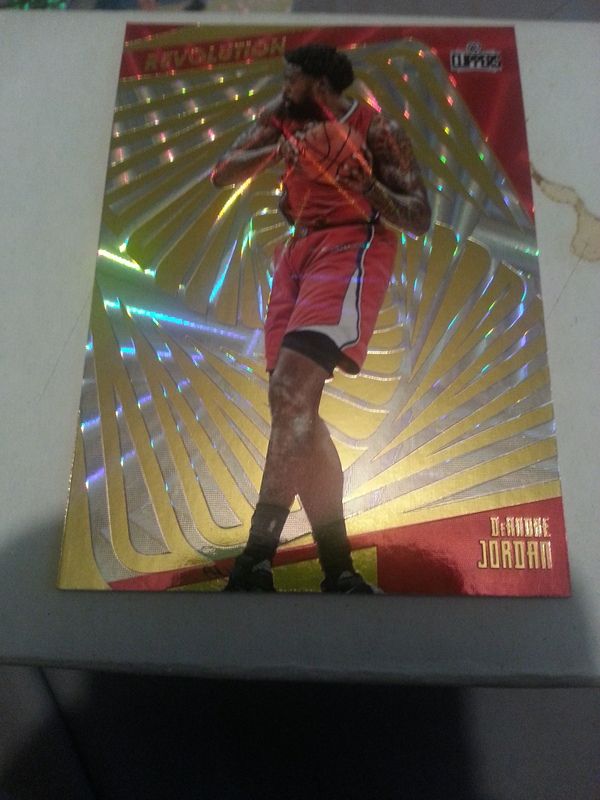 Angular parallels have a linear type background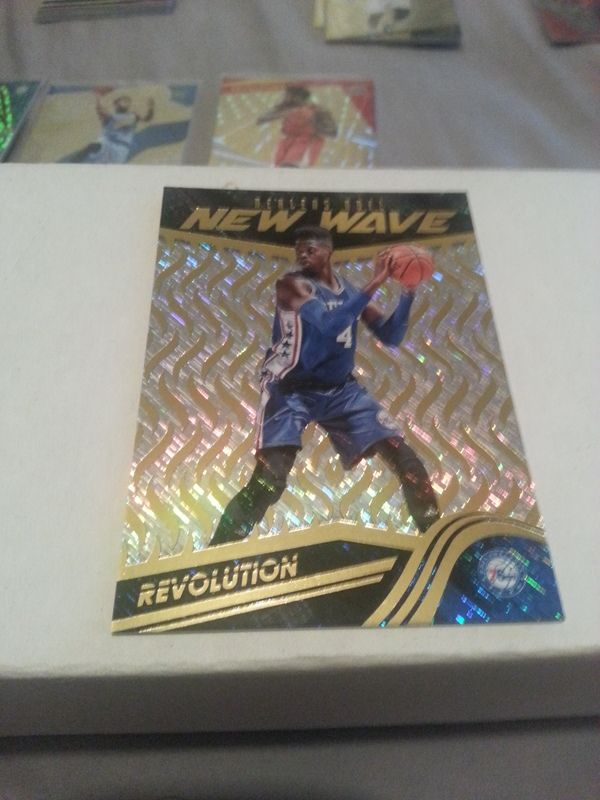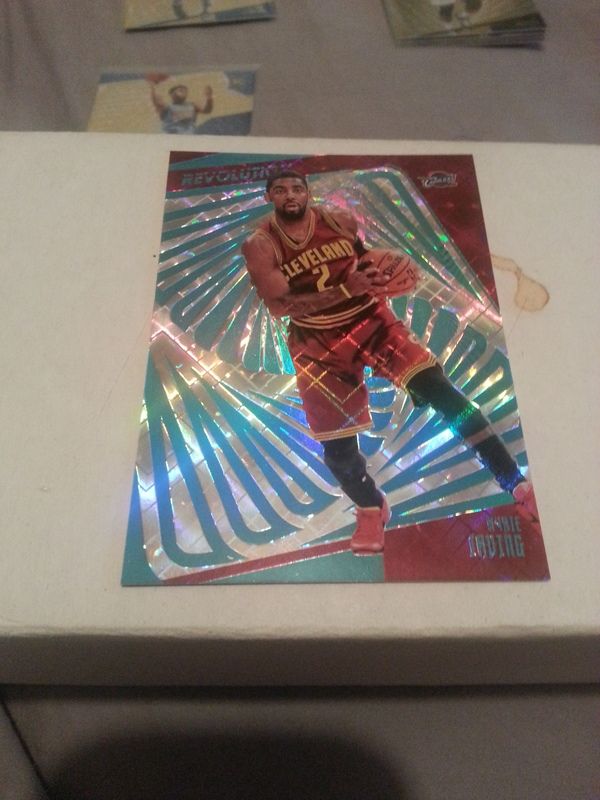 Kyrie Irving Cosmic Parallel...Cosmics are # to 100 and have blue foil
TMac Auto!! Nice and on card!! Odds of autographs are tough at 1:69 Packs
Top 5 Pulls of 2016
#1- 2016 Topps Tribute Superfractor Autograph Alex Gordon (#1/1)
#2- 2016 Topps Tribute Milestone Relic Game Used Ball Kris Bryant (#5/10)
#3-15-16 Limited Gold Spotlight Dual Signatures Kristaps Porzingis/Jerian Grant (#8/10)
#4-15-16 Gold Standard Stephen Curry/Klay Thompson Golden Pairs Dual Patch (#12/25)
#5-15-16 Excalibur Karl Anthony Towns Rookie Rampage Autograph Jersey