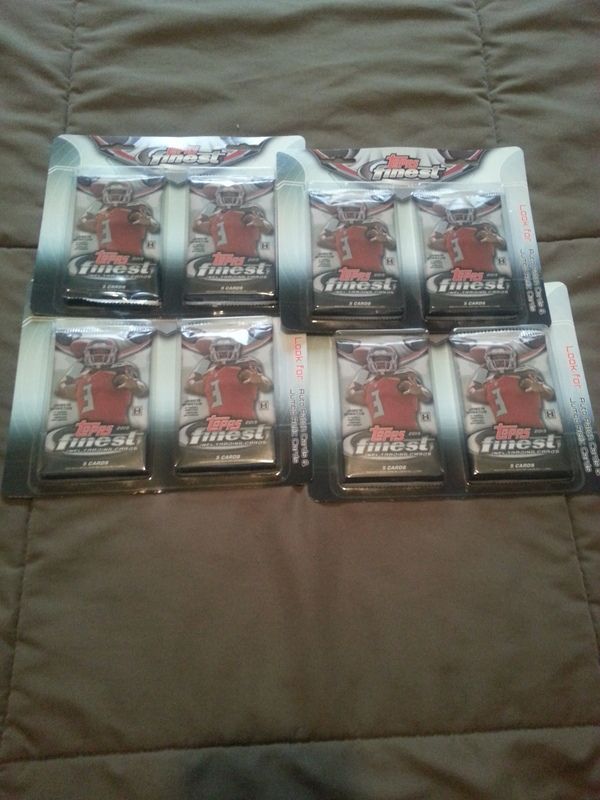 If you go to the Blowout Cards Football Box Breaks Forum, all you'll see is a rash of breaks of these Topps Finest Blasters that apparently you can only get at Wal Mart. The cool thing about them is they are hobby packs so curiosity got the best of me and I made the drive to our local Wal Mart to see if they had some in stock. They had 4, so I went ahead and bought all 4 of them. Here's how I did
Refractors
Kelvin Benjamin
Mike Evans
Brandon Marshall

Atomic Rookies
Todd Gurley (#173/299)
Bryce Petty
Buck Allen

95 Finest Refractor Insert
Eddie Lacy

Magneta Printing Plate (1/1)
DeAndre Hopkins

Auto Patch Rookies
Tyler Lockett
Justin Hardy Blue (#69/150)
Overall Thoughts: Fun little rip that ended up having three hits. I'd never pulled any type of 1/1 before last week, now it's 2 in two weeks. Admittedly of course, Printing Plates aren't exactly in demand. Unless autographed, they don't sell very well, but still, it's cool to pull a 1/1. I love the look of the base set and the refractors are cool. I pulled my first Gurley card and though not the best of hits, I did pull 2 auto patches out of the 4 blasters. I think they're worth a shot if you need a quick pack fix. Pics of the cards
Base Cards. Love the look of em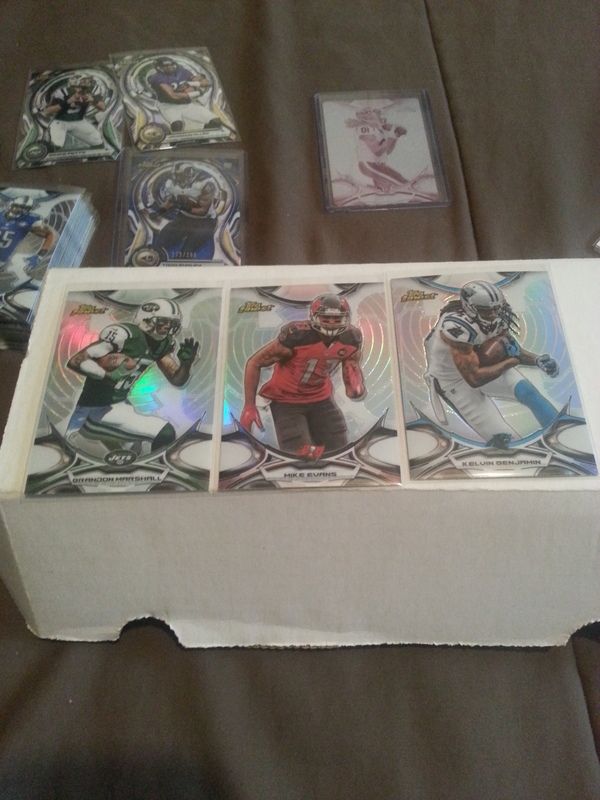 Regular refractors....love to have that trio is my fantasy wide receivers!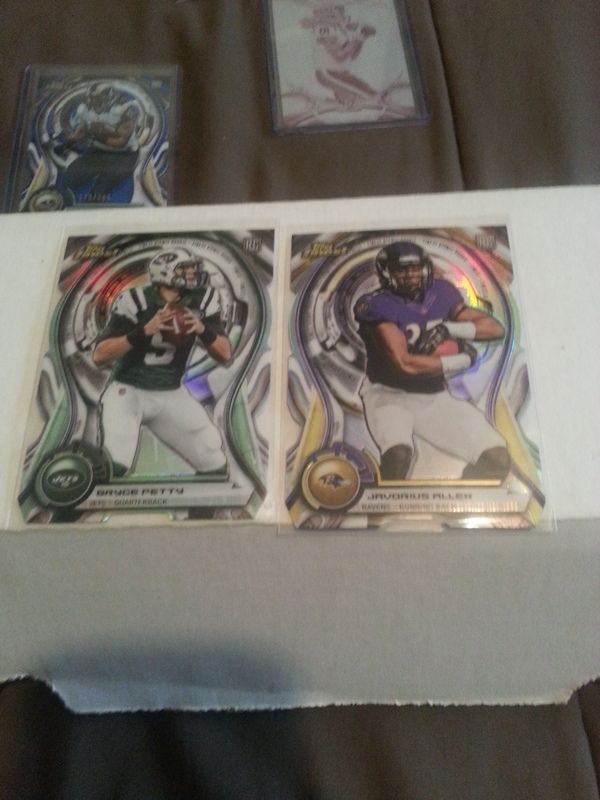 Unnumbered Atomic Rookie Refractors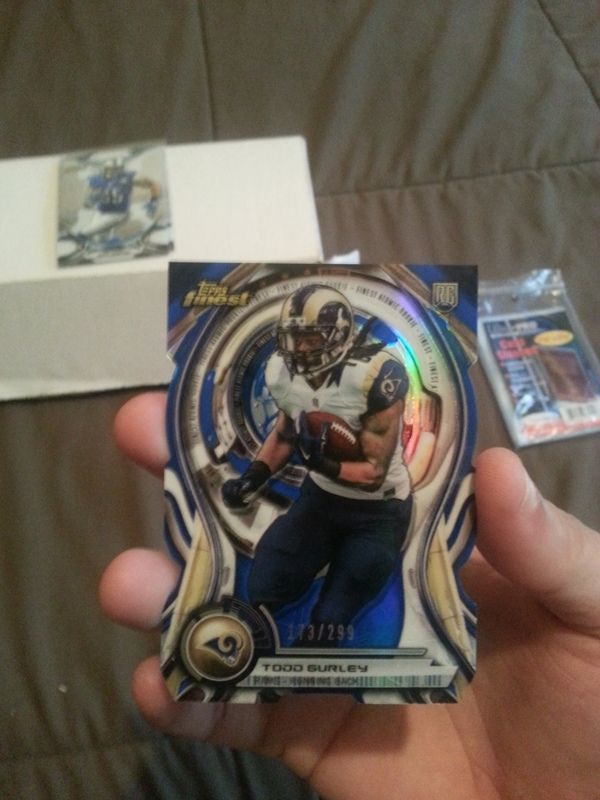 First Gurley! Rookie Refractor numbered to 299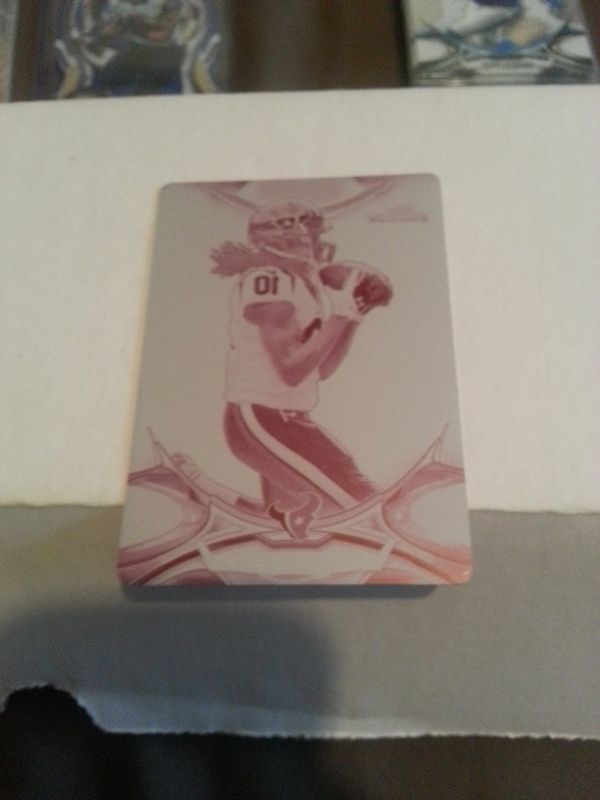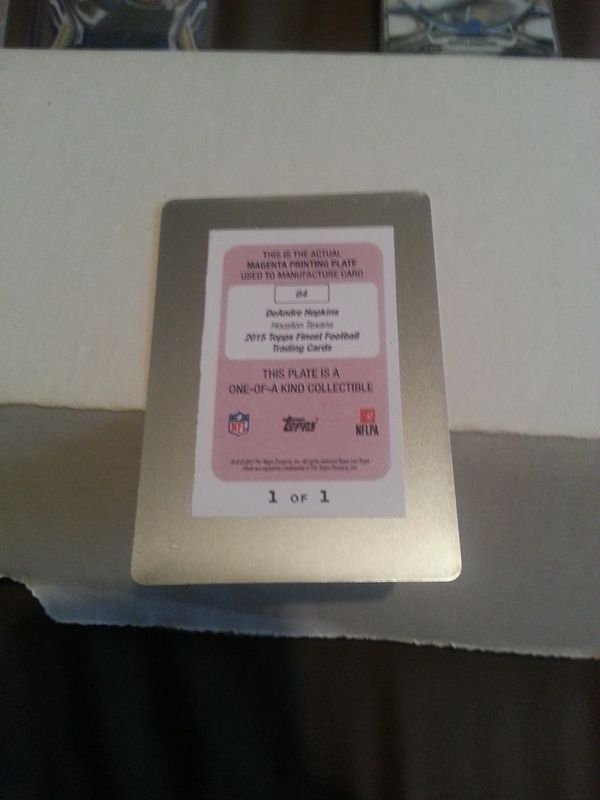 1/1 Deandre Printing Plate..not my cup of tea but hey a 1/1 is a 1/1!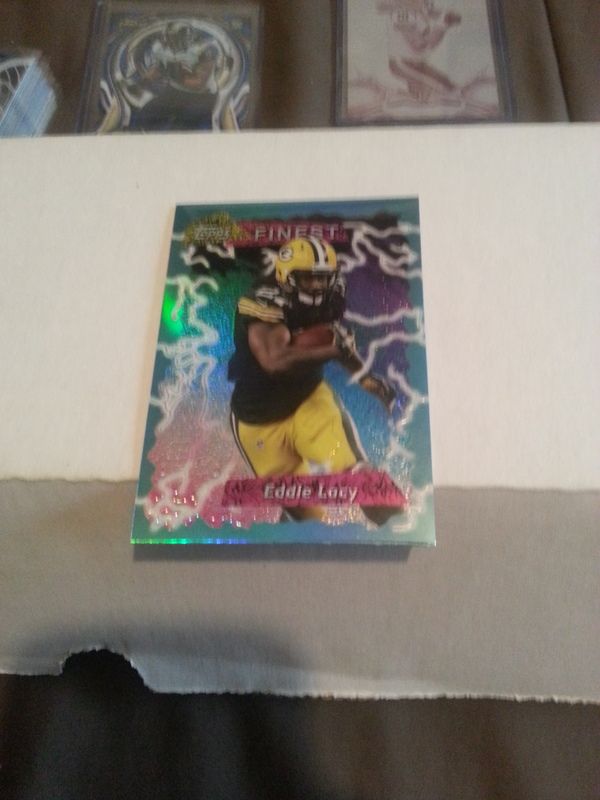 Love the homage to old school finest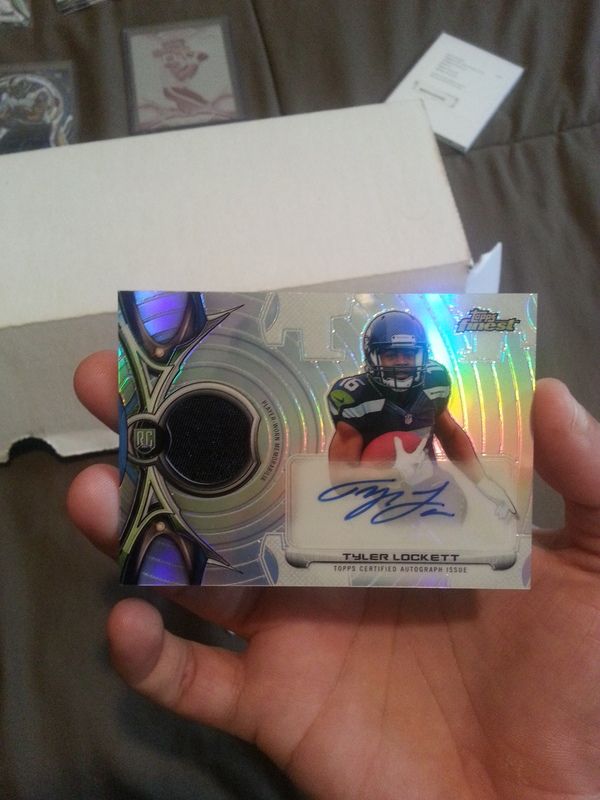 Probably the best hit..wish it was a multi color patch!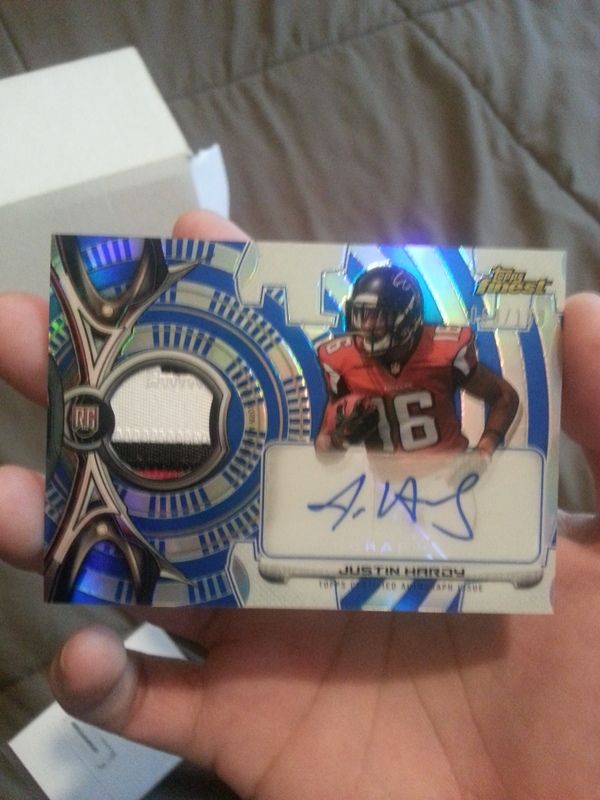 Better patch, also numbered to 150. Maybe he'll get a chance to step up with Roddy White gone.
Top 5 Pulls of 2016
#1- 2016 Topps Tribute Superfractor Autograph Alex Gordon (#1/1)
#2- 2016 Topps Tribute Milestone Relic Game Used Ball Kris Bryant (#5/10)
#3-15-16 Limited Gold Spotlight Dual Signatures Kristaps Porzingis/Jerian Grant (#8/10)
#4-15-16 Gold Standard Stephen Curry/Klay Thompson Golden Pairs Dual Patch (#12/25)
#5-15-16 Excalibur Karl Anthony Towns Rookie Rampage Autograph Jersey