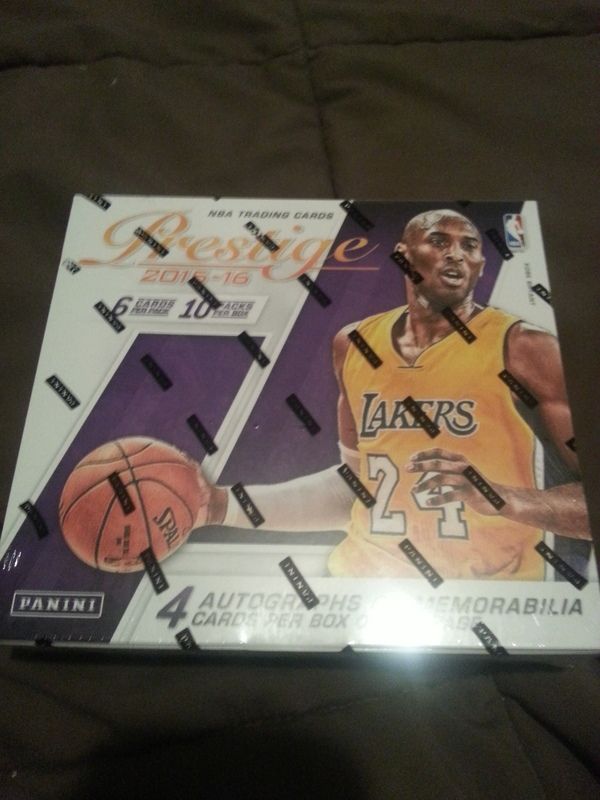 So the next box break on our journey was a box of Playoff Prestige. I don't have a particular reason for trying this box, I saw it, looked interesting and wanted to take a shot. Here's what I pulled
Rookies
Stanley Johnson
Tyus Jones
Anthony Brown
Rakeem Christmas
Justin Anderson


Playmakers
Kobe Bryant

Stat Stars
Russell Westbrook

Franchise Favorites
Julius Erving

Franchise Favorites Checkerboard
Jerry West (#43/99)

Prestigious Picks
Jerian Grant
Darrun Hilliard

Prestigious Pros
Andre Drummond
Mike Conley

Red Bonus Shots
Joe Young RC (#163/199)
Tyler Zeller (#87/199)
Russell Westbrook

Blue Bonus Shots
Al Horford (#26/99)

Purple Bonus Shots
Vince Carter (#49/49)

Freshman Fabrics Jersey
Montrezl Harrell

Prestigious Premieres Signatures
Joe Young (#252/299)

Distinctive Ink
Paul Westphal (#58/149)
KRYIE IRVING REDEMPTION!!
Overall Thoughts: I like the base cards and parallels, also the inserts look like inserts which is a plus always with me. I'm guessing the rookies are seeded 1:2 packs as I got 5 but man...Stanley Johnson was the best rookie I pulled which isn't saying much. Paul Westphal was a random auto to pull, though know Panini puts these kind of random old school players (and former coaches in this case too) in their autograph lineup. I really like the Prestigious Premieres Signatures set because these cards have on card autos. Wish it was a better hit. So I finally hit a redemption, which is something I haven't hit since I've been back. Luckily it was of Kyrie Irving. It basically saved the break, and I redeemed on Panini's website which shows that this card will be numbered to 25 which is awesome. Of course with all redemptions, my only worry is the card won't be made. It'll probably be a few months before I see anything. Overall, I had fun with this break and the price point isn't too bad. Good mid-level break.
Base Cards are crisp and simple
Red Bonus Shots Parallels..these are numbered to #199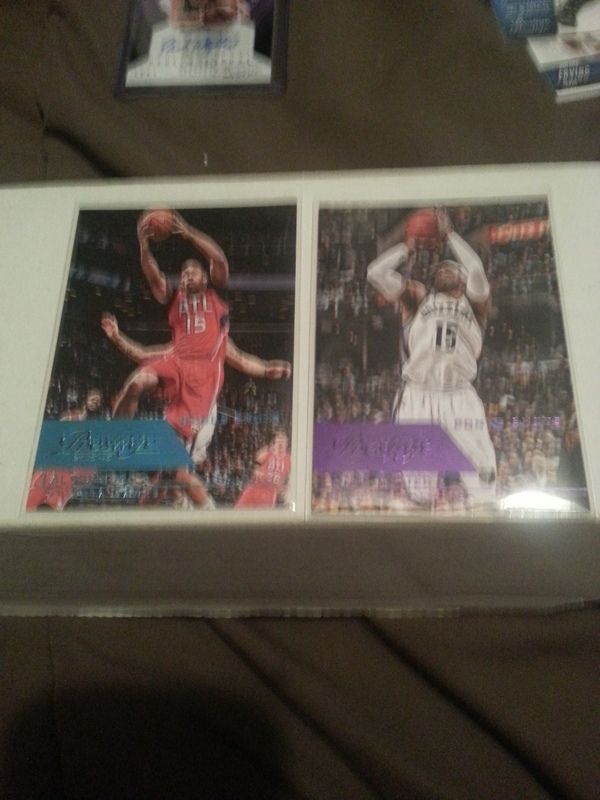 Blue and Purple Bonus Shots Parallels Numbered to 99 and 49 respectively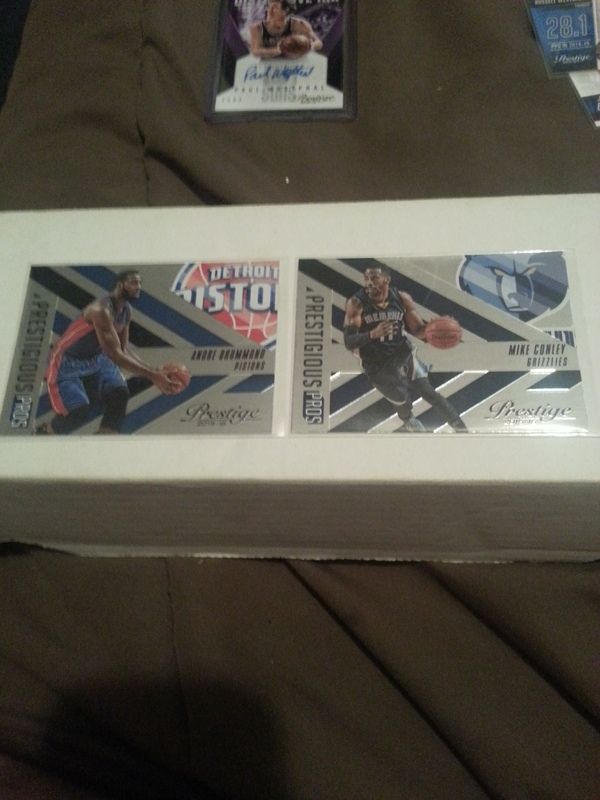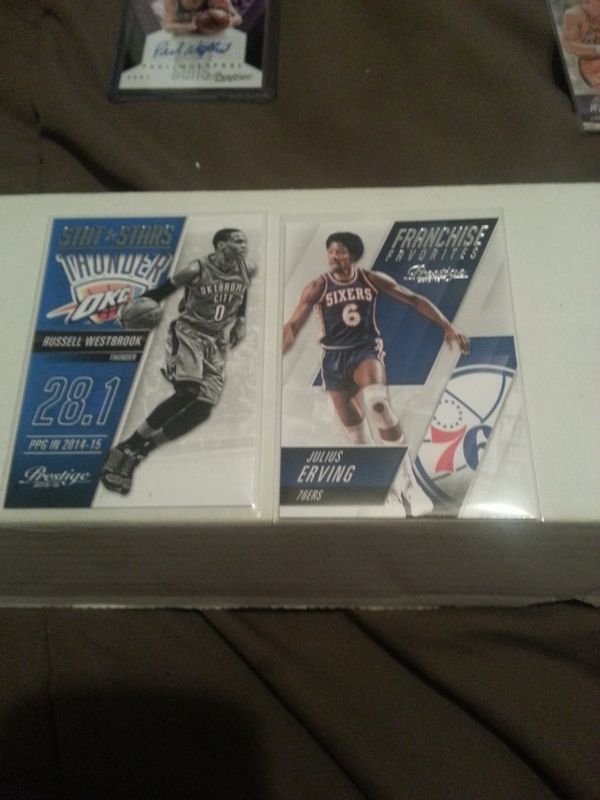 Checkboard Parallel of Jerry West Franchise Favorites and Kobe Playmakers Insert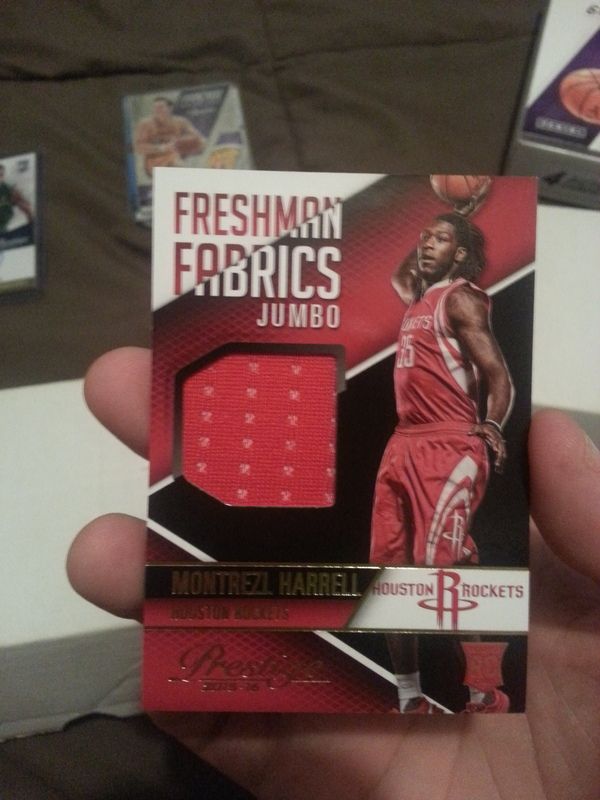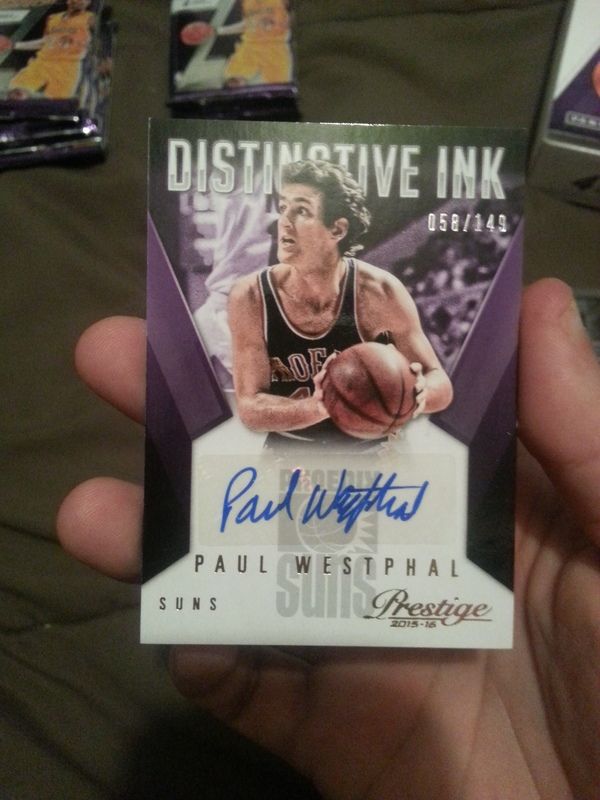 Love the design of these cards and that they are on card autos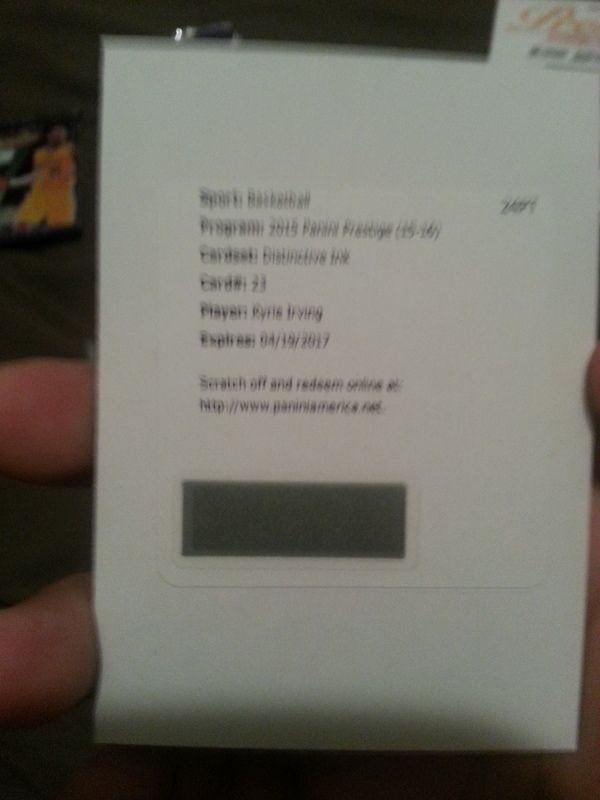 And here's the Kyrie Redemption....it's numbered to 25. I'm hoping this card is actually made and doesn't take forever to come in.
Top 5 Pulls of 2016
#1- 2016 Topps Tribute Superfractor Autograph Alex Gordon (#1/1)
#2- 2016 Topps Tribute Milestone Relic Game Used Ball Kris Bryant (#5/10)
#3-15-16 Limited Gold Spotlight Dual Signatures Kristaps Porzingis/Jerian Grant (#8/10)
#4-15-16 Gold Standard Stephen Curry/Klay Thompson Golden Pairs Dual Patch (#12/25)
#5-15-16 Excalibur Karl Anthony Towns Rookie Rampage Autograph Jersey