Topps Chrome has always been a personal favorite of mine, more in the basketball arena, but overall in general it's definitely one of my favorite brands out there. Nowadays with Panini having the exclusive with both football and basketball, the only recent chrome releases are going to be in the baseball variety. I decided to give a box of this a whirl. Here's what I got
Perspectives
Kris Bryant
Corey Seager
Billy Hamilton
Yasiel Puig
Michael Conforto
Evan Longoria

Future Stars
Jose Abreu
Jacob Degrom
Blake Swihart
Jorge Soler

Future Impact
Kenta Maeda
Corey Seager
Blake Snell

Prism Refractors
Miguel Cabrera
Carlos Correa
Sean Doolittle
Nolan Arenado
Christian Yelich
Ian Kinsler


First Pitch
Kristaps Porzingis
Steve Aoki

Refractors
Kenta Maeda
Stephen Strasburg
Byron Buxton
Jake Odorizzi
Adam Wainwright
Michael Wacha
Brian Dozier
Jose Berrios
Jose Abreu
Robinson Cano
Jeremy Hazelbaker
Hanley Ramirez

Purple Refractor
Kenta Maeda (#9/275)


Blue Wave Refractor
Manny Machado (#26/75)


Autographs
Kenta Maeda Redemption
Joey Rickard
Max Kepler


Purple Refractor Auto
Jon Gray (#209/250)

Blue Refractor Auto
Jerad Eickhoff (#89/150)
Overall Thoughts: Fun rip. No big pulls, but still had a great time with the refractors, inserts, and autos. Pulled my 2nd ever redemption with the Maeda. Already redeemed it. I really love the look of most of the inserts. The Perspectives one in particular, they are easy to pull, but the action shots are amazing on them. Also like the look of Future Stars and Youth Impact. Very Chromey which is perfect. I could do without the First Pitch insert set though. Unless it's a part of the brand like Allen & Ginter, I'm not really of fan of "celebrity" cards in sports set. Seems like a waste, although it's probably the only way I'll ever get a taste of what a Porzingis Topps Chrome card would look like. Refractors are refractors, and the Blue Wave is probably my favorite parallel. Pulled Blue and Purple refractor autos to boot as well. The Chrome jumbo is higher, but I'd recommend busting at least a regular hobby box, I believe they are about $60 a pop. Fun break! Here's the hits!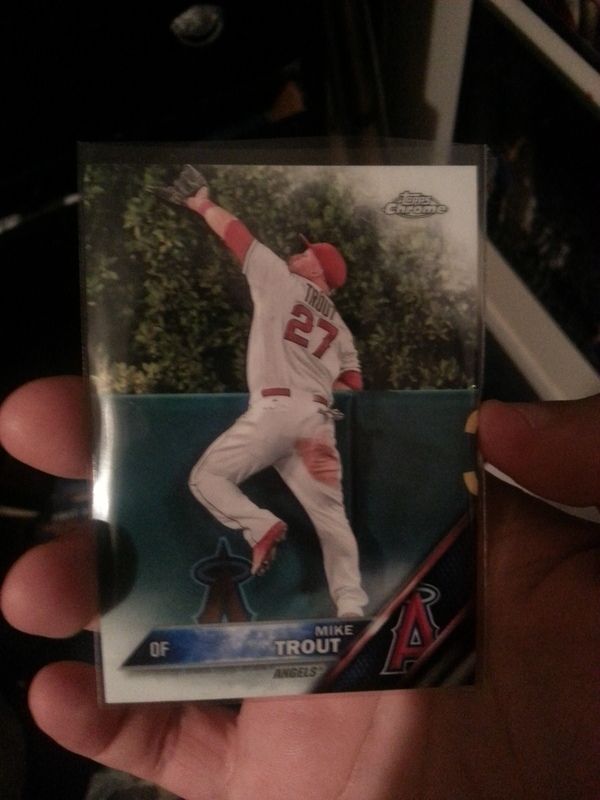 Just a look at the base. The Chrome Finish is always a favorite of mine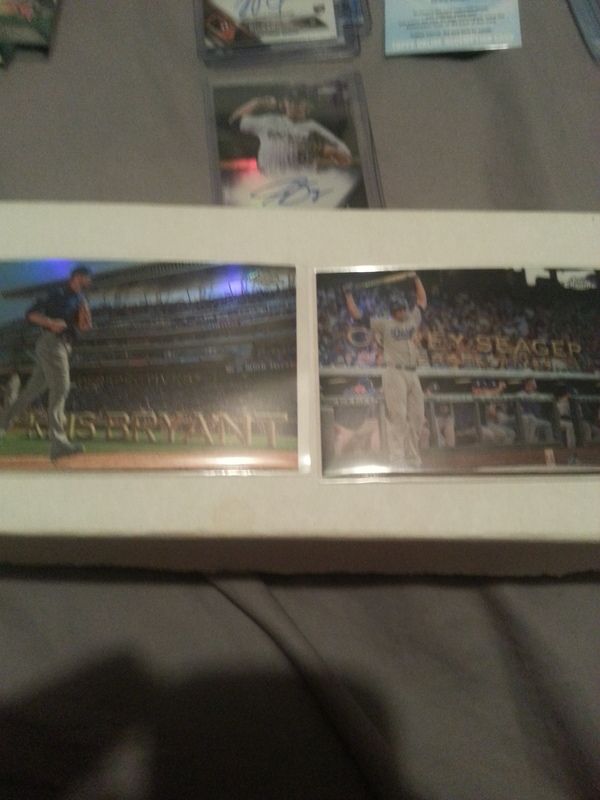 Perspectives inserts. I love the up and close shot of the players in these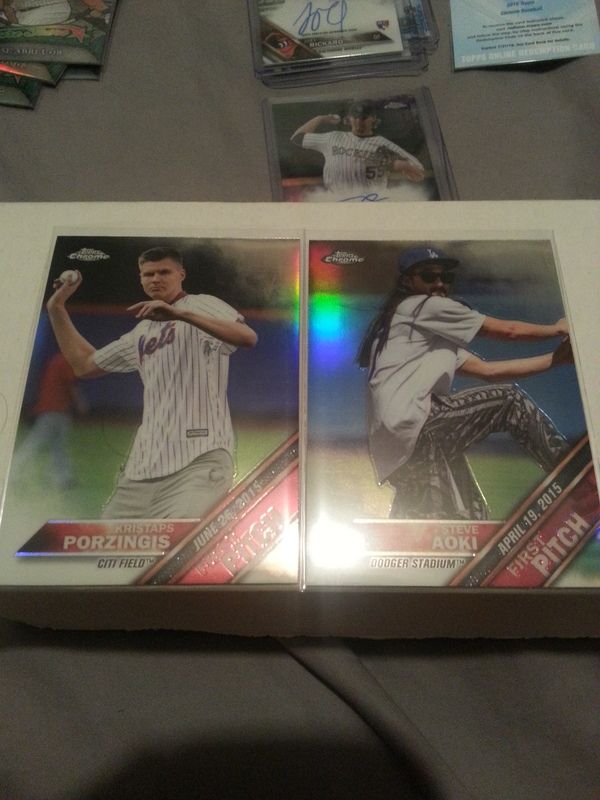 Only insert set I'm not a fan of. I don't even know of Steve Aoki is.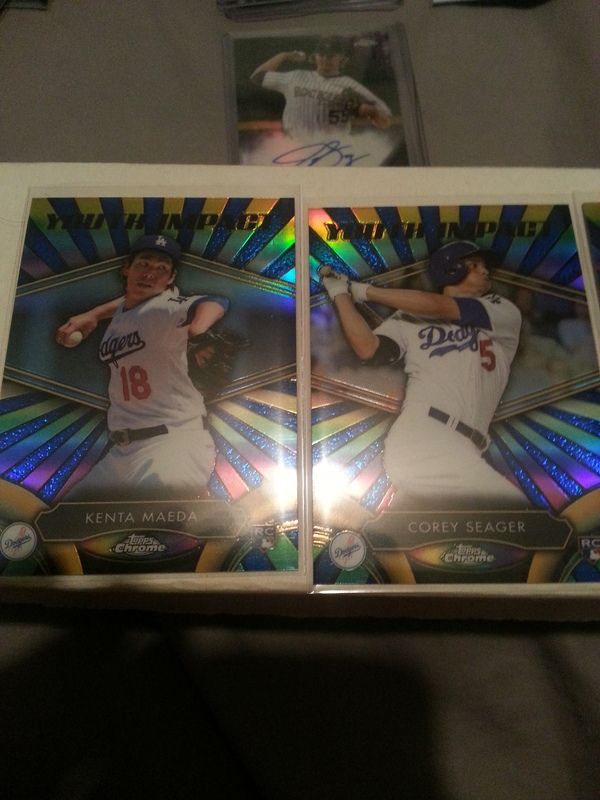 Youth Impact, just the kind of inserts I expect to see in Topps Chrome!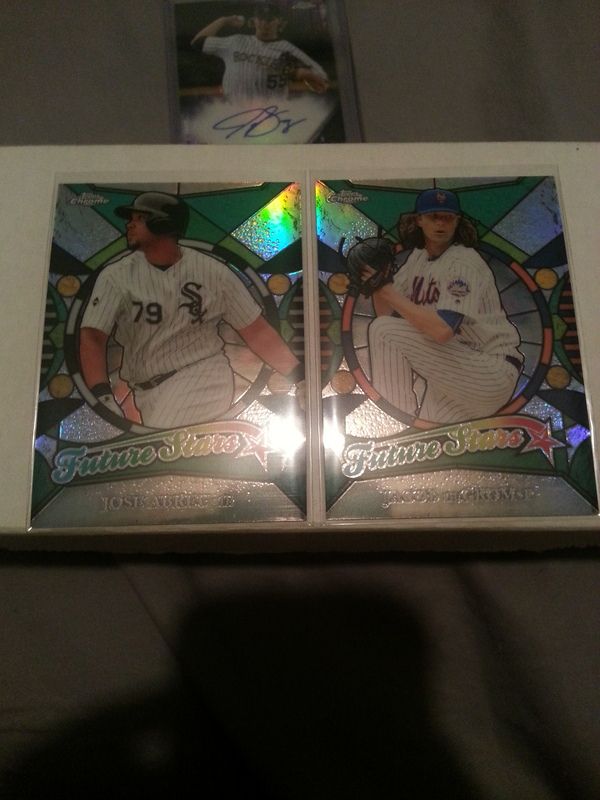 Same with Future Stars, refractor like inserts, the Topps Chrome way!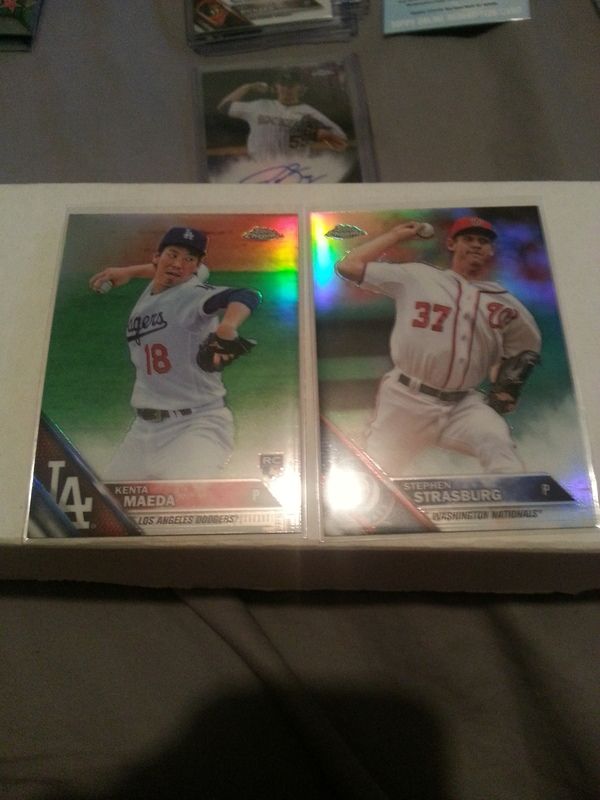 A look at the regular refractors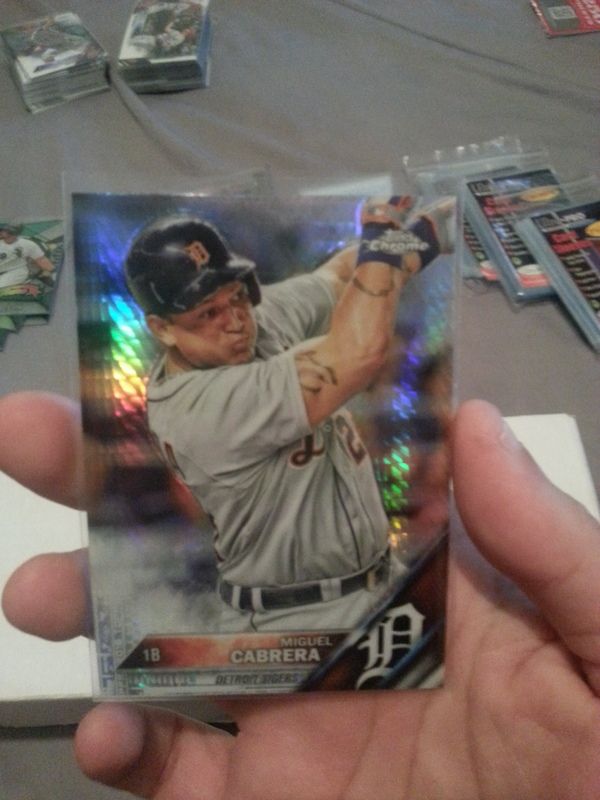 A look at the Prism Refractor
Purple Base Refractor, these are numbered to 275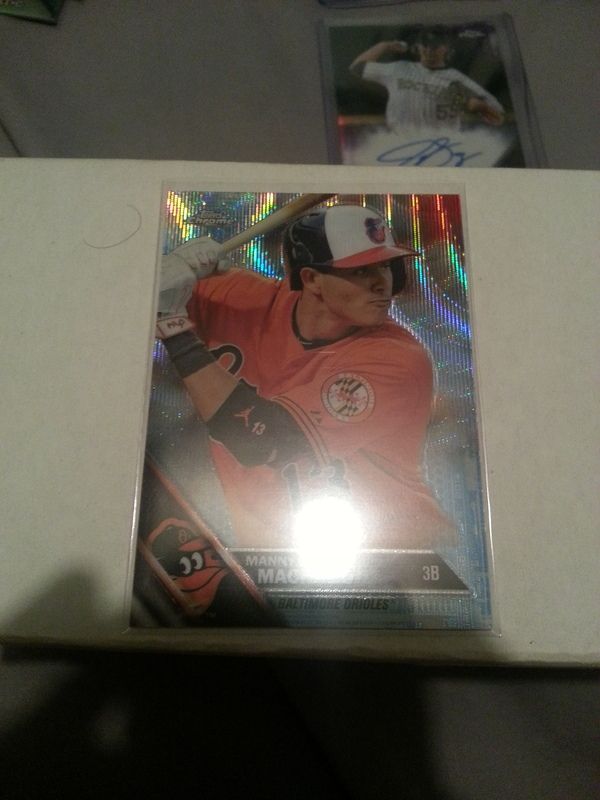 Blue Wave Parallel of Machado. One of the better looking refractor parallels
Regular Chrome Rookie Auto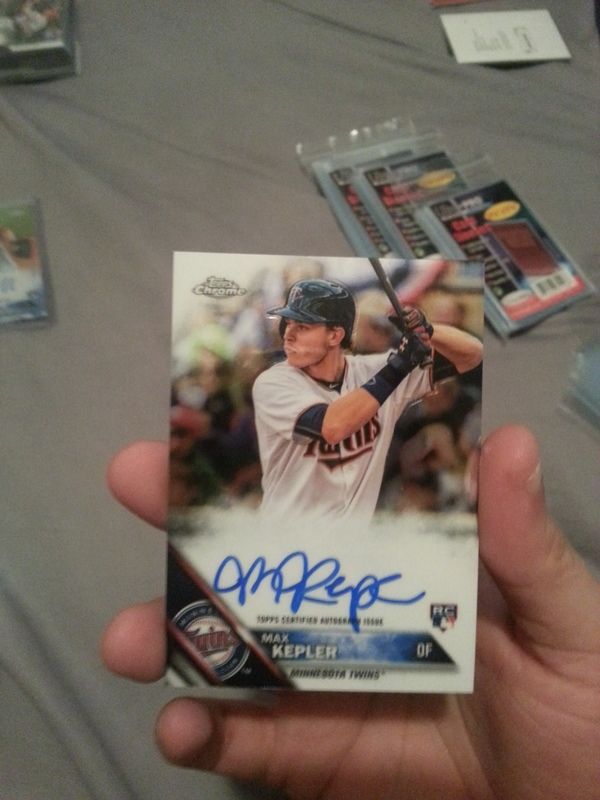 Another Regular Chrome Rookie Auto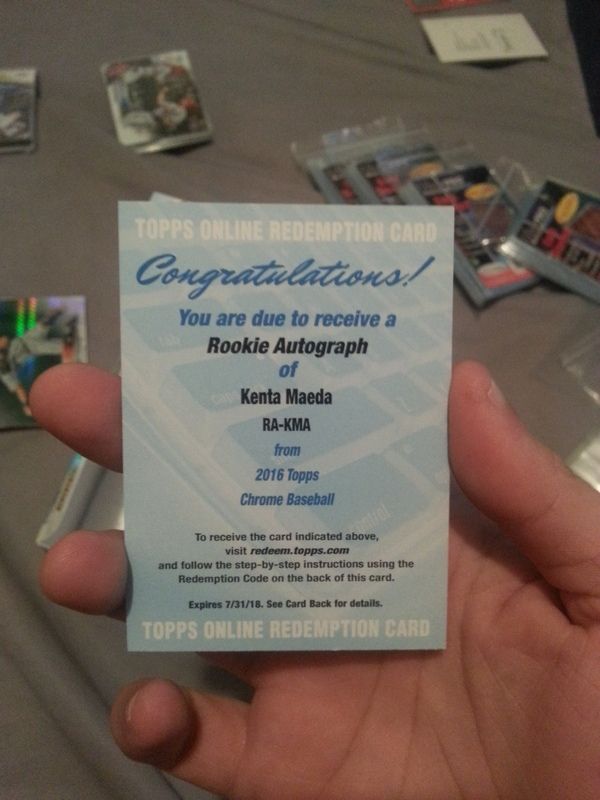 It's a redemption, but at least it's a decent hit. Already redeemed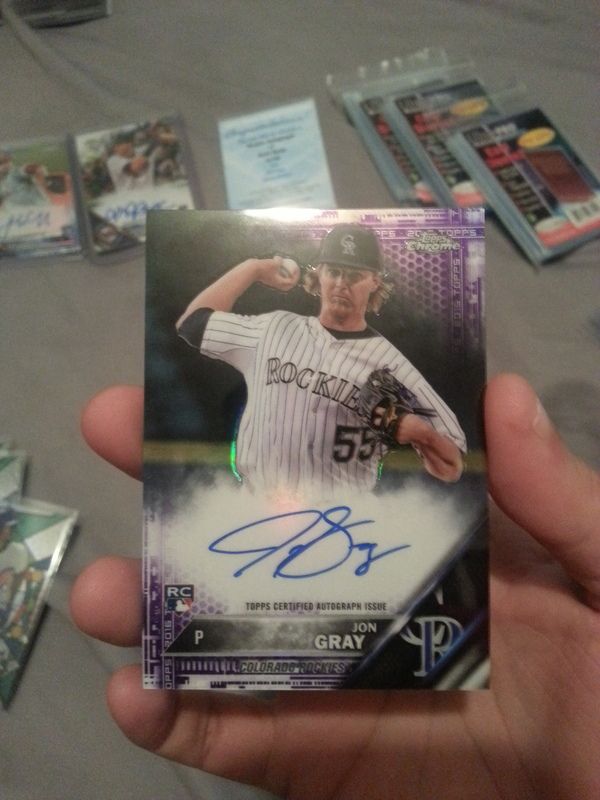 Purple Refractor Auto Rookie. Numbered to 250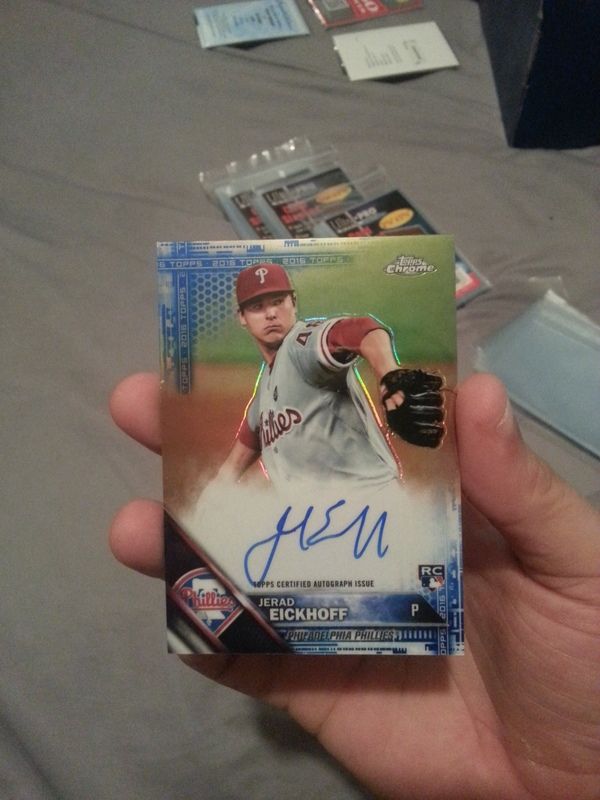 Blue Refractor Auto. These are numbered to 150
Top 5 Pulls of 2016
#1- 2016 Topps Tribute Superfractor Autograph Alex Gordon (#1/1)
#2- 2016 Topps Tribute Milestone Relic Game Used Ball Kris Bryant (#5/10)
#3-15-16 Limited Gold Spotlight Dual Signatures Kristaps Porzingis/Jerian Grant (#8/10)
#4-15-16 Gold Standard Stephen Curry/Klay Thompson Golden Pairs Dual Patch (#12/25)
#5-15-16 Excalibur Karl Anthony Towns Rookie Rampage Autograph Jersey