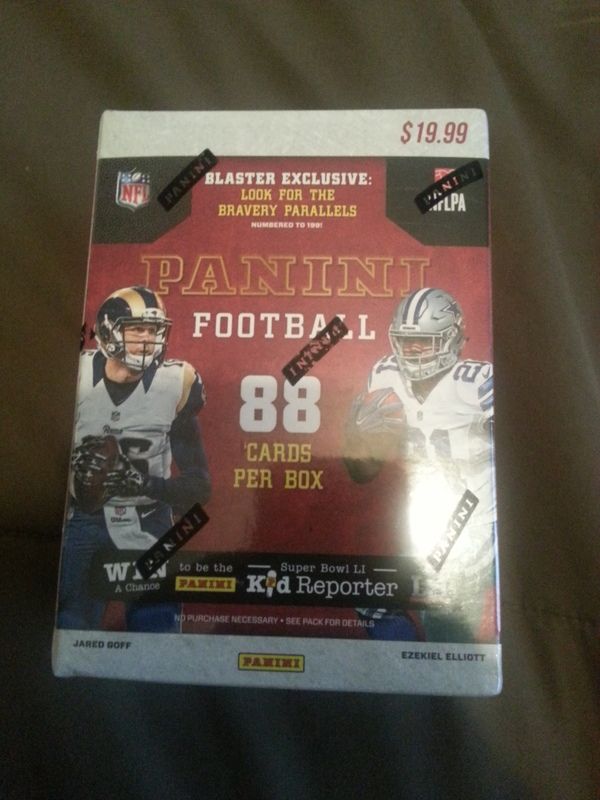 I know the risks of retail. Typically you rarely pull anything good (though I did pull a Mickey Mantle Game Used Bat once out of a retail box of UD Baseball years ago when that actually meant something) but I dunno, I felt $20 bucks for 11 packs and a guaranteed hit was worth the risk. Surprisingly, this is my first football rip. How did it go? Let's find out!
Rookies- Sterling Shepard, Jalen Ramsey, Cody Kessler, Vernon Hargreaves III, Nate Sudfeld, Chris Jones, Jacoby Brissett, Kevin Taylor, Leonard Floyd, Myles Jack, DeMarcus Ayers

Rookie Shining Armor Parallel- Tyler Ervin

Rookie Blue Parallel- Nelson Spruce (#67/99)

Bravery Parallel- Latavius Murray (#121/199)

Decorated- Tom Brady

Shining Armor Parallel- Kenny Britt

Templar Parallel- Robert Mathis, Malcolm Jenkins

Combine Champions- Daniel Lasco

Knight School- Derrick Henry

Legends Of The Shield- John Elway

Accolades- Emmitt Smith

Squires Jersey- Connor Cook
Overall Thoughts: I really like the base set design. The borders match the team colors of the player depicted and to me it really looks nice. This is a low end set the inserts lack pizzazz, but I'm happy pulling an Emmitt for the PC and also getting Elway and Brady inserts. The parallels are a little confusing, thank god I checked blowout to get clarification though I still don't know exactly what the blue parallel # to 99 is called. My "hit" wasn't great, a Connor Cook Jersey card, but overall I still had a fun time ripping this box. Low risk here. If you're looking for a simple set that won't break the bank, I recommend this for sure! Here are the pics of the cards
Latavius Murray Bravery Parallel and a look at the rookie base cards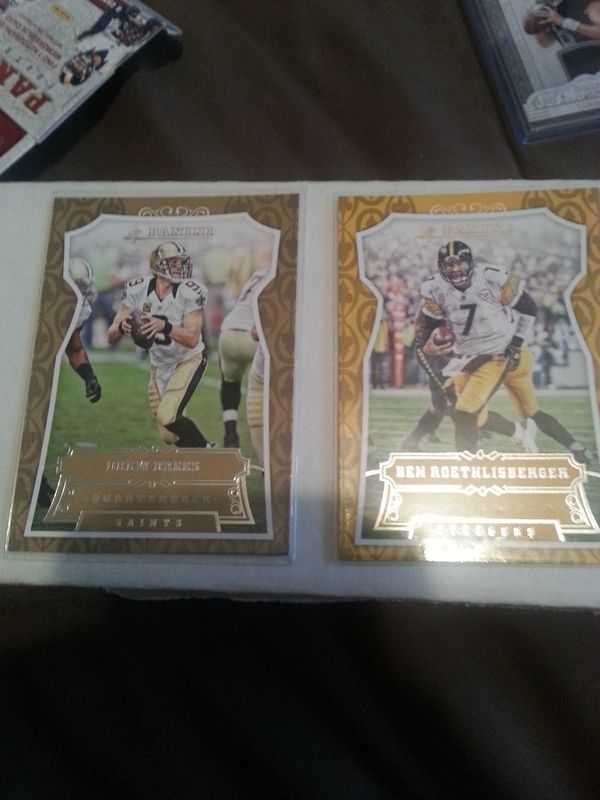 A look at the base cards from the set, the borders match the team colors. I really think it works.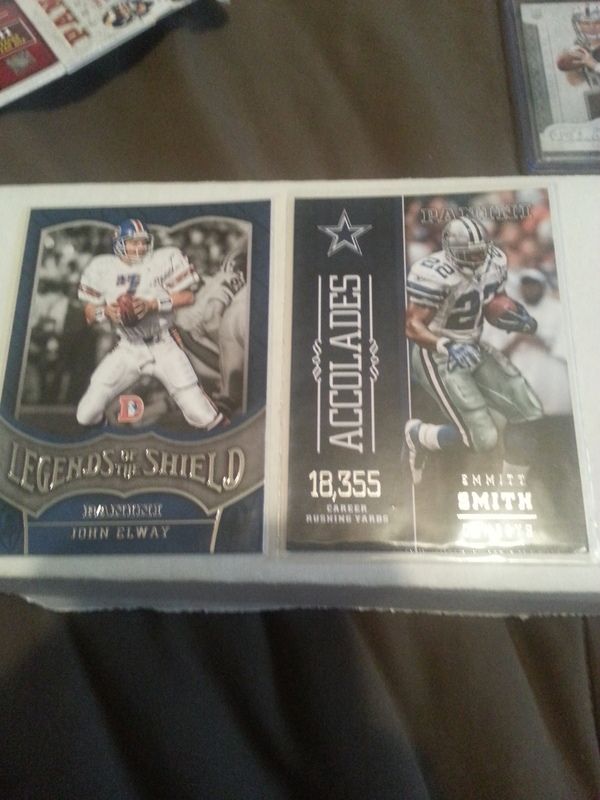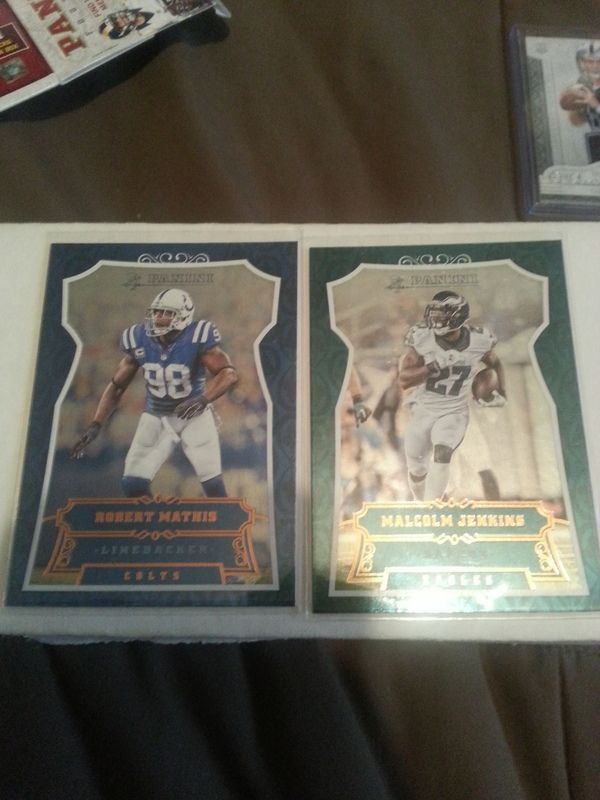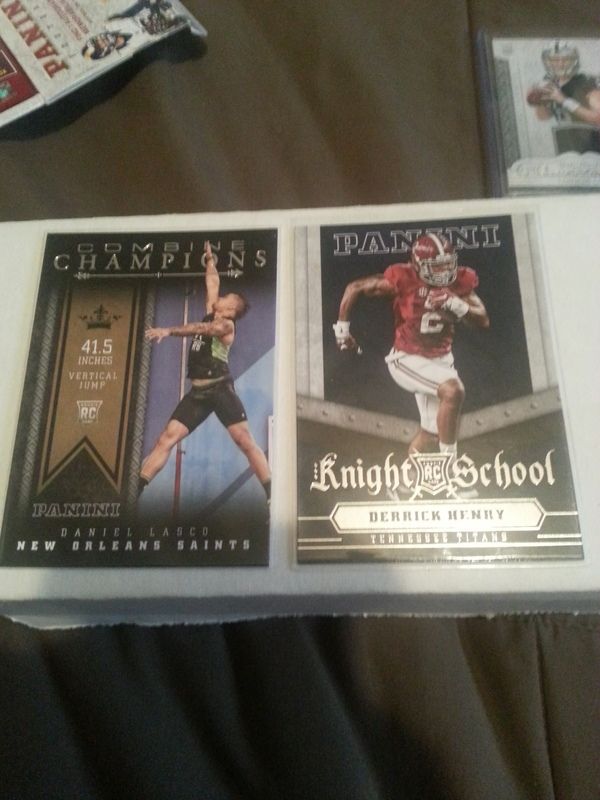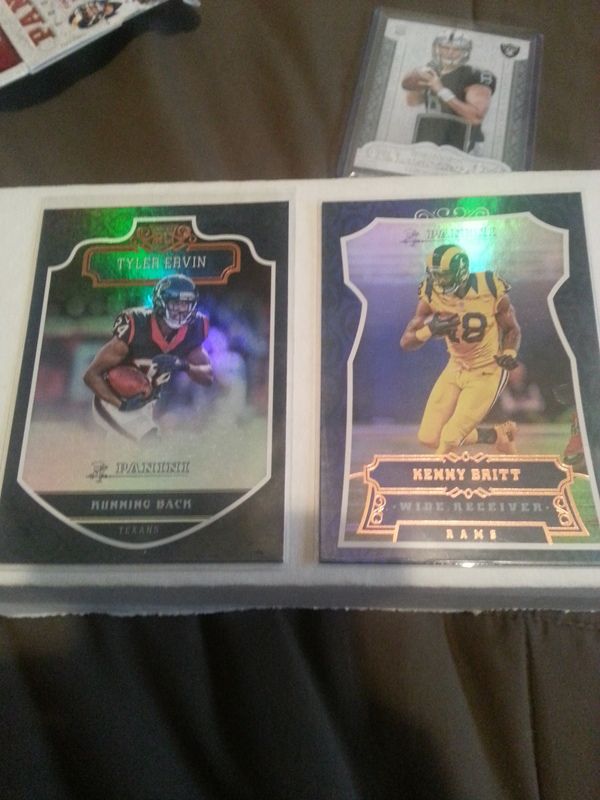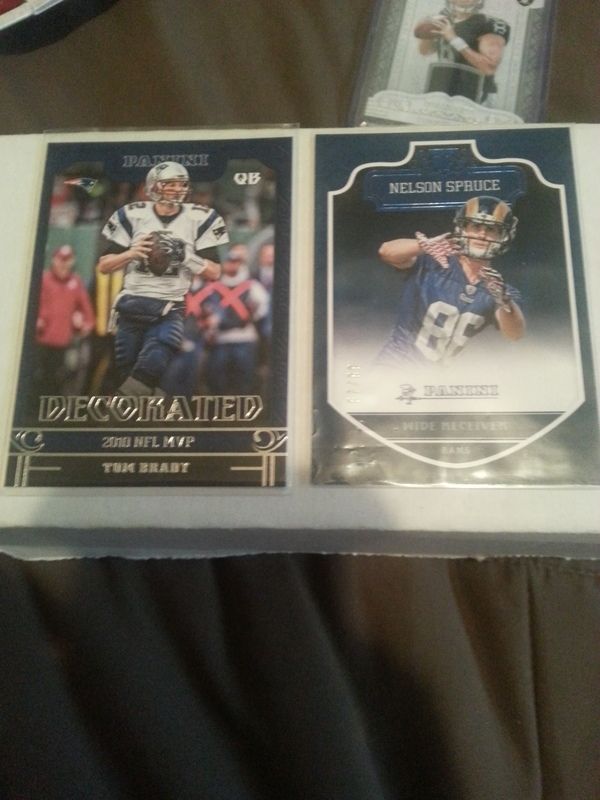 Top 5 Pulls of 2016
#1-15-16 Limited Gold Spotlight Dual Signatures Kristaps Porzingis/Jerian Grant (#8/10)
#2-15-16 Gold Standard Stephen Curry/Klay Thompson Golden Pairs Dual Patch (#12/25)
#3-15-16 Excalibur Karl Anthony Towns Rookie Rampage Autograph Jersey
#4- 15-16 Gold Standard Kristaps Porzingis Gold Strike Auto/Jersey Rookie Card (#56/99)
#5-15-16 Gold Standard Myles Turner On Card Patch/Auto Rookie Card (#11/25)