Here are the cards I got in this week from my EBay Winnings
2016 Flawless Kris Bryant Autograph Game Used Patch Card (#5/20)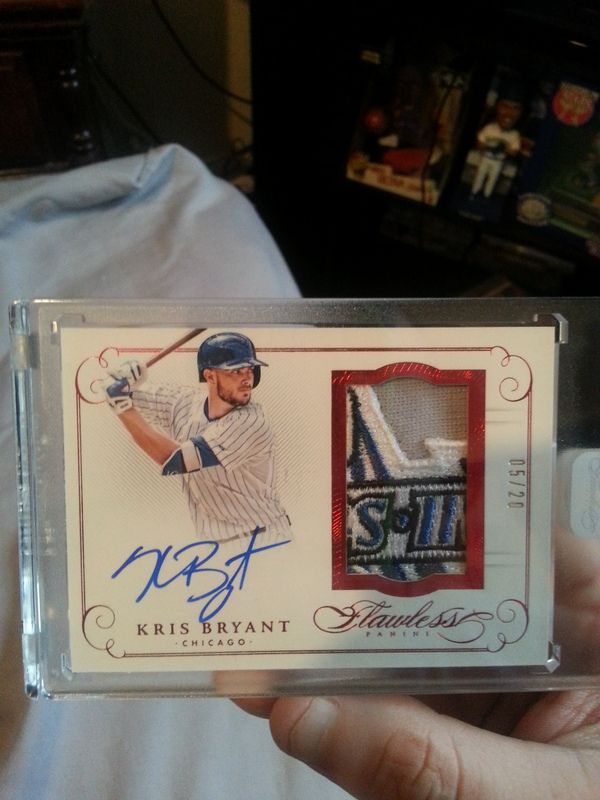 I used part of my Alex Gordon Superfractor money to pick this beauty up. Bryant is one of the best young players in the game, and though I know Flawless doesn't have logos, it's still a hell of a nice looking card. Love the on card auto and the patch is nice as well. Definitely the best of my little Bryant collection I kind of have going.
93-94 Topps Finest Refractors Shaquille O'Neal PSA 9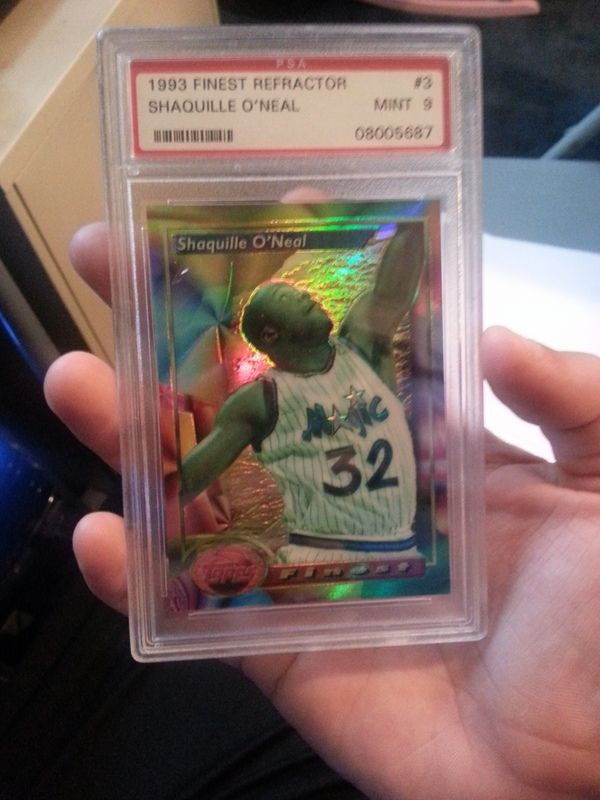 I used the rest of my Alex Gordon money on this baby. One of the most iconic basketball sets of all time, the inaugural Topps Finest set for basketball was so revered when I was a kid, I felt like even the base cards were out of my reach, much less refractors. When I saw this up for auction, I knew I had to get it. Such a beautiful card, any time I get an opportunity to win one of these, I'll do my best to win em.
14-15 Panini Flawless Patrick Ewing Dual Game Used Patch (#4/5)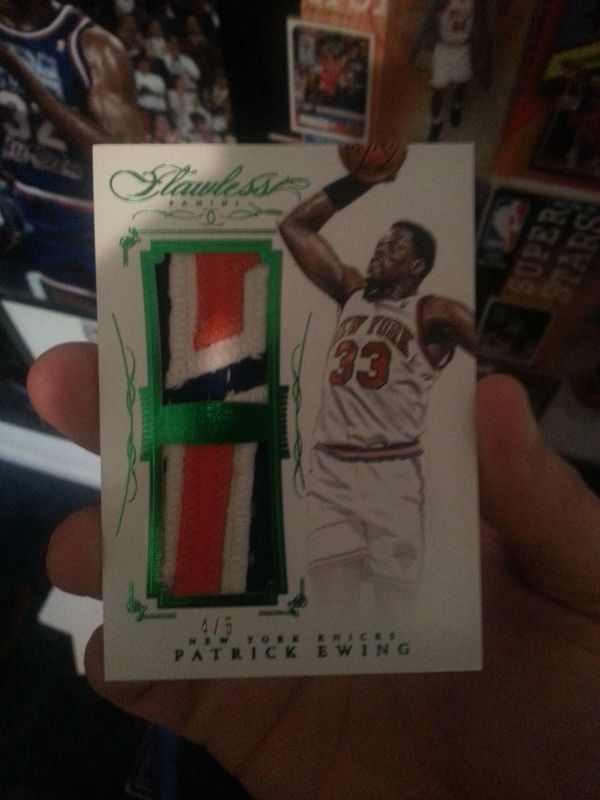 Panini gets a lot of hate from collectors (some of it justified, but a lot of it not, but that's for another day) but when they do cards right they do them right..case in point, I absolutely love the patch cards in Flawless. Although I enjoy breaking boxes, I don't think I'll ever be able to convince myself to try a box of Flawless, National Treasures, or Immaculate, it's way to expensive for my tastes..but I'll gladly pick up singles. Numbered to only 5 copies, this is a beautiful Ewing patch card. Definitely one of my new favorites.